May the 4th 2020 is here! And, chances are, you're stuck at home. Which means you could dress up all you want, swing that lightsaber, and run a full-day marathon–but you're gonna have to do it from home.
Thankfully Star Wars is more than just about watching movies or swinging lightsabers, it's about being a trooper… and not just the storming kind. It's about remembering that the movies are fundamentally about the triumph of good over evil. It's remembering that the original idea behind the concept was less shades or grey and more black and white. And that even a little bit of good in a person is path to redemption.
And this is why Star WarsDay is the greatest celebration of the year!
So, even if you're at home, here're some awesome things happening in the greater galaxy to give us out Star Wars fix!
Check out what's happening closer to home thanks to Fightsaber and The Rebel Legion
The Clone Wars
By now everyone is well aware of the biggest thing happening this May the 4th: The Clone Wars series finalé… again.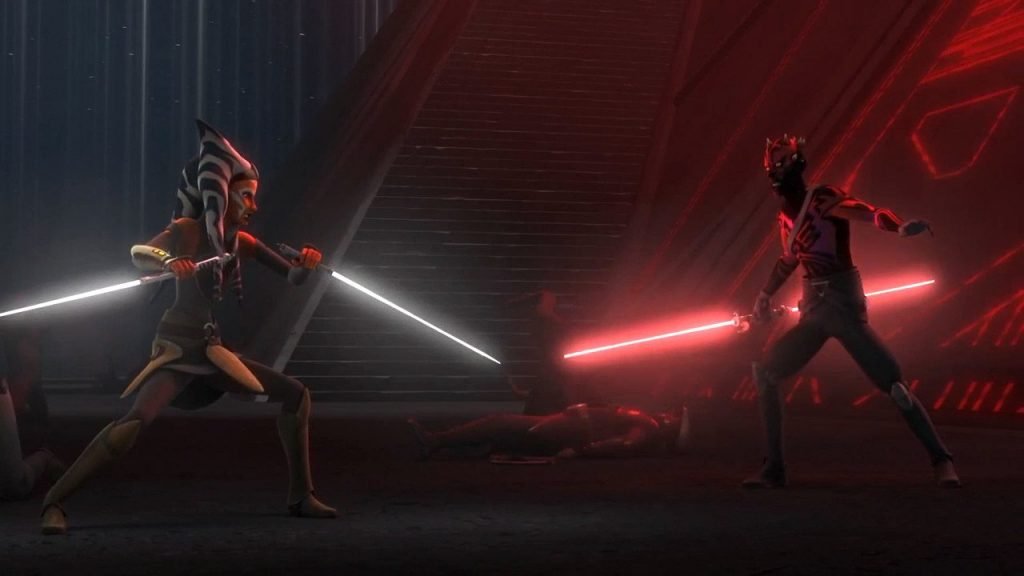 A revival that can only be considered a Force-send, the seventh season of Star Wars: The Clone Wars has been everything that fans could have hoped for, and more! Ahsoka, Maul, Mandalorians–this is the Star Wars dream! And although it's all coming to an end tomorrow, the truth is that these seven season will make for an epic re-watch in the centuries to come.
Disney Gallery: The Mandalorian
And 'cause there's no way Disney+ is gonna let fans switch out of the app, the finalé of The Clone Wars will be accompanied by the premiere of Disney Gallery: The Mandalorian.
Hosted by writer, director, producer, actual Mandalorian, and Disney darling Jon Favreau, Disney Gallery: The Mandalorian takes fans behind the scenes of the series with the many talents that went into the creation of the fan-favourite show. And while many await season two of The Mandalorian this docuseries should probably appease fans till then. And, let's fact it, there's probably gonna be some sweet sneak peeks of the upcoming season.
The Entire Skywalker Saga
This Star Wars Day marks the first time fans can enjoy the Skywalker Saga in its entirety!
This May the 4th, fans can finally (legally) stream Episodes I to IX with the inclusion of last year's The Rise of Skywalker debuting on Disney+!
While this is recipe enough for an epic marathon, add on the duo Star Wars Stories of Rogue One and Solo if you're feeling especially scoundrel-like.
And the Star Wars Day festivities do not (and cannot!) end on Disney+ for those of us in Singapore!