Fitbit will debut the Ace 3 Special Edition: Minions activity and sleep-tracker starting 7 June.
The newest addition to Fitbit's Ace kids activity and sleep-tracker line, Ace 3 Special Edition: Minions includes motivating features like hourly reminders to move and daily activity goals in a swim-proof design, powered by eight days of battery life.
The new activity and sleep tracker also introduces a new interactive Minion clock face, Minions-inspired accessory bands and coming soon, Minions-themed activity badges.
"Parents and kids love our Ace activity and sleep trackers for their engaging and motivating features that inspire kids to stay active and build healthy habits," said Alison Ross Powers, Head of Global Strategic Partnerships for Fitbit at Google.
"Introducing Illumination's Minions to the Ace family brings fun, new Minions inspired features that weave in even more personality and surprises into the Fitbit experience for families and kids, keeping them moving and happy alongside their favourite on-screen characters."
Minions Themed Accessories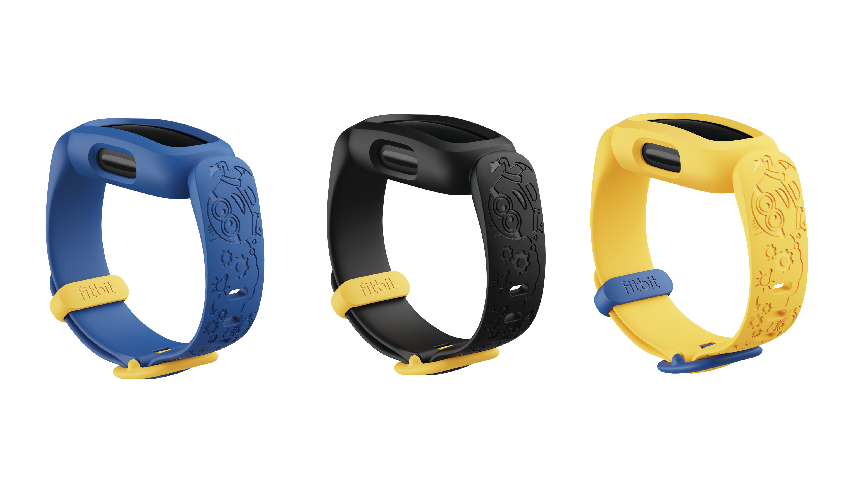 Ace 3 Special Edition: Minions brings the loveable characters directly to kids' wrists with a themed design built into every aspect of the Fitbit device experience.
With an exclusive, engraved accessory band in Minions Yellow with an embossed Minions design, the device is built to withstand tumbles and spills with a comfortable and secure silicone band and bumper.
Kids with any Ace 3 device can also customise their tracker with additional Minions-themed bands in Despicable Blue and Mischief Black, so all kids with the latest Fitbit kids and activity trackers can enjoy the mischievous and larger-than-life personalities of the Minions.
Exclusive Minions Animated Face Clock
On-device, a new animated clock face, available exclusively to Ace 3 devices, allows kids to become the Minions' latest "boss" as the expressive character runs, dances, skateboards and swims, encourages kids to get moving and illustrates their progress towards daily customizable goals for either active minutes or steps.
Minions-Themed Activity Badge
Coming soon, all Fitbit users can enjoy new Minions-themed activity badges in the Fitbit app for various step milestones featuring three of the most beloved Minions: Stuart, Kevin and Bob.
Once earned, the badges will act as glowing signs of pride in your or your kids' profiles in the Fitbit app, and serve as a reminder to keep chasing daily activity goals.
Safety And Monitoring
Ace 3 Special Edition: Minions has the same extensive safeguards as the entire Ace product line, so kids can focus on building healthy habits while parents can be assured their child's privacy is protected.
Parents can set up a Fitbit family account in the Fitbit app to access privacy controls and protections, which is strongly suggested for children ages 12 and under and required for using Ace 3 Special Edition: Minions or Ace 3.
Through Parent View in the app, parents can see their kid's activity, manage what is shown on their kid's app experience, and approve their kid's friend requests.
To promote the development of healthy habits, Ace 3 and Ace 3 Special Edition: Minions use a focused Kid View in-app that shows the data that matters most, like activity and sleep stats, as well as parent-approved friends, clock faces, avatars and badges.
The Ace 3 experience is designed to meet the child- privacy standards outlined by law, including COPPA in the United States and GDPR in Europe.
Pricing and Availability
The Fitbit Ace 3 Special Edition: Minions will retail for SGD $118 from authorised retailers.
Additional Minions engraved silicone accessory bands compatible with all Ace 3 devices are available for SGD $34.90 in Despicable Blue and Mischief Black only on Fitbit.com/cart.