On May 4, 2023, the Brands For Good Awards celebrated its 5th annual ceremony in the heart of Singapore, drawing to an awe-inspiring close at the radiant Hibiscus Ballroom in Marina Bay Sands.
The esteemed event, orchestrated by Brands For Good, has a rich tradition of acclaiming companies committed to a purpose-driven ethos, exuding an inspiring narrative of passion and possibilities for businesses striving for positive societal impact.
An astounding 250 contenders across a spectrum of industries made for a competitive atmosphere, culminating in 36 deserving companies clinching awards across three unique categories.
A testament to Brands For Good's dedication towards fostering nascent talent, the evening saw a surge in "Champion" titles awarded to promising Small and Medium Enterprises (SMEs).
Among the luminaries of the event was TDCX, a business outsourcing entity based in Singapore, that bagged the coveted "Champion" title in the "Business for Good" category.
Angie Tay, the Group Chief Operating Officer of TDCX, expressed, "The acknowledgment of TDCX's commitment to social impact resonates with our belief in the right direction and fuels our determination to continue synergizing with our employees to generate positive change."
Other illustrious award winners include Foreword Coffee, a social enterprise proffering employment opportunities for disabled individuals through the medium of coffee, and NannyPro, an infant care provider, both hailed "Champions" in the "Business for Good" category.
Further, Sian Chay Medical Institution, a stalwart in Traditional Chinese Medicine with an impressive 122-year legacy, was crowned "Champion" in the "Leadership for Good" category.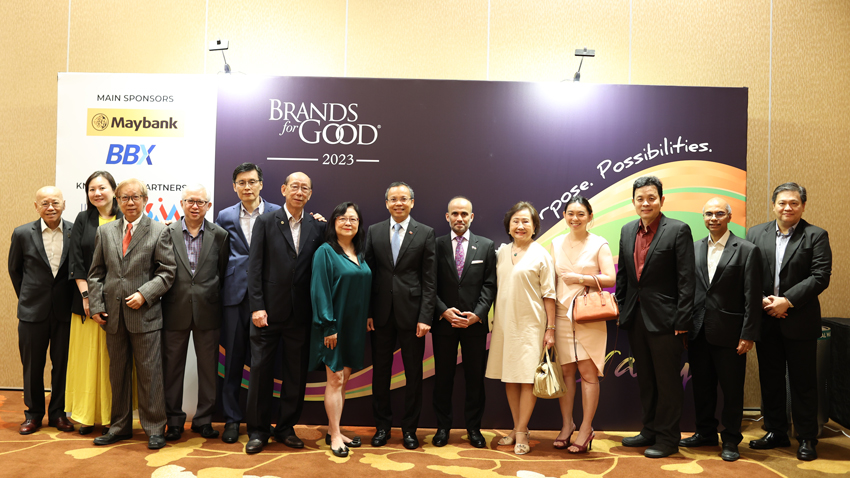 The awards also celebrated the diversity of industries through categories such as "Capital for Good" and "Technology for Good," underlining the wide range of sectors championing change.
Founded in 2017, Brands For Good has consistently spearheaded the cause of endorsing businesses to emerge as catalysts of transformative change, specifically within the local economy of Singapore.
The organisation's ethos centers on the recognition and appreciation of SMEs across Asia that integrate social responsibility within their operational fabric. By championing "activist entrepreneurship" or Environmental, Social, and Governance (ESG) practices, Brands For Good advocates a business approach intertwined with activism.
Alan Ng, Co-Chairperson of Brands for Good, highlighted the profound impact of Intellectual Property (IP) in effecting positive change, stating, "Our philosophy emphasizes the importance of IP possessing the potential to 'do good.' We see IP not merely as an economic asset but as a tool to transform innovative ideas or inventions into mechanisms for human life enhancement."
Brands For Good strongly advocates that the yardstick for a company's success should extend beyond business accomplishments, encompassing the pivotal role it plays within its community and environment. Such companies are realistic vanguards for change, warranting recognition and celebration.
With the conclusion of this year's Brands For Good Awards, preparations are underway for the next edition. Nominations for the 2024 awards are now open. For detailed information about the nomination process, please visit www.brandsforgood.asia/bfg2024-nominate.