Today, LEGO has announced a new unique social play experience that for the first time enables children and fans to connect LEGO Mario and LEGO Luigi figures for brand new 2-player adventures in the LEGO Super Mario universe.
Perfect for family activities, this feature will encourage even more social play, with two players able to enjoy the universe of LEGO Super Mario at the same time for new brick-built adventures.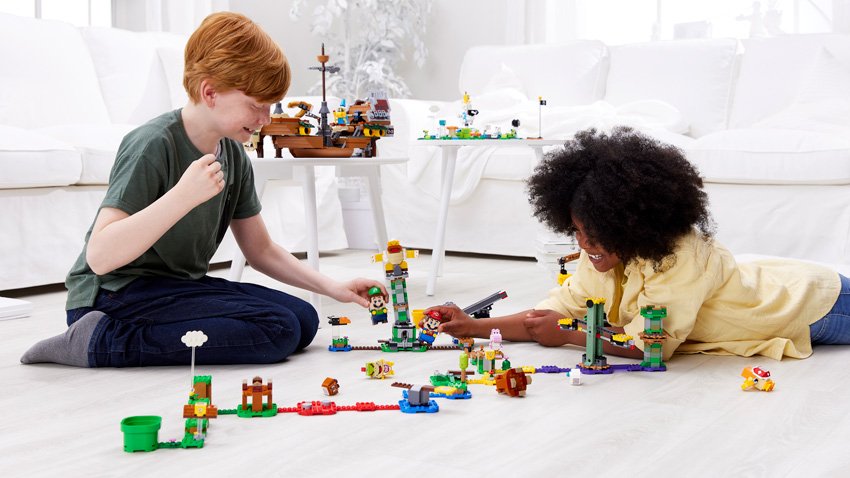 The interactive and highly-anticipated Adventures with Luigi Starter Course is the latest extension of the LEGO Super Mario product line, the result of a unique partnership with Nintendo, that has introduced an entirely new way to play with LEGO bricks.
In addition to the unveiling of the new Bluetooth-enabled 2-player mode, the LEGO Group is introducing four new Expansion Sets, two new Power-Up Packs and ten new Character Packs.
The four new Expansion Sets represent highly immersive builds for kids to expand their Starter Courses, and feature elements that are suitable for single play, but also enable dual play, and extra coin collection.
Players will be able to get their hands on LEGO Luigi with the LEGO Super Mario Adventures with Luigi Starter Course, a set that contains elements for both single and dual play from August 1st.
The remaining announced products will be available to purchase from August 1st as well.