Pros
Fluid gameplay and animation
Addition of Women's teams to Ultimate Teams
Playstyles make for more unique play opportunities
Cons
Career and Manager mode feel like afterthoughts
Microtransactions still play a significant role
Some AI issues remain from previous editions
After the longstanding partnership between FIFA and EA began in 1993 with the launch of FIFA International Soccer on Sega Genesis and Super Nintendo, EA has dropped FIFA and released the first game in the new franchise – EA Sports FC 24, signaling the start of a football sim revolution… well not quite.
If EA Sports FC 24 were a football club, it would be akin to Paris Saint-Germaine FC in France's Ligue 1 – the best in its league, with high-quality players/features, but never really challenged for the last decade. Improvements are made every year, but with nothing really revolutionary to take it to the next level.
However, it still remains the best football simulation out there and you can't help but not get the latest release every year.
The first thing you'll notice as you lace up your virtual boots is that the game feels more natural on the pitch. Thanks to new animations and ultra-responsive controls, players move more fluidly, easily transitioning from one move to another. This is a welcome change, offering a much more authentic football experience.
However, the AI sometimes seems stuck in a past iteration of the game. Goalkeepers make baffling errors, and referees remain inconsistent, affecting the match outcomes in ways that feel both frustrating and out of your control – which ironically might be the most realistic aspect of the experience.
The graphics, powered by EA's Frostbite Engine add more realistic details to player models, such as the ripple of their kits as they beat a defender and an elevated matchday experience. However, I feel that the player faces seem less accurate than last year's edition and they all seem a little "flat".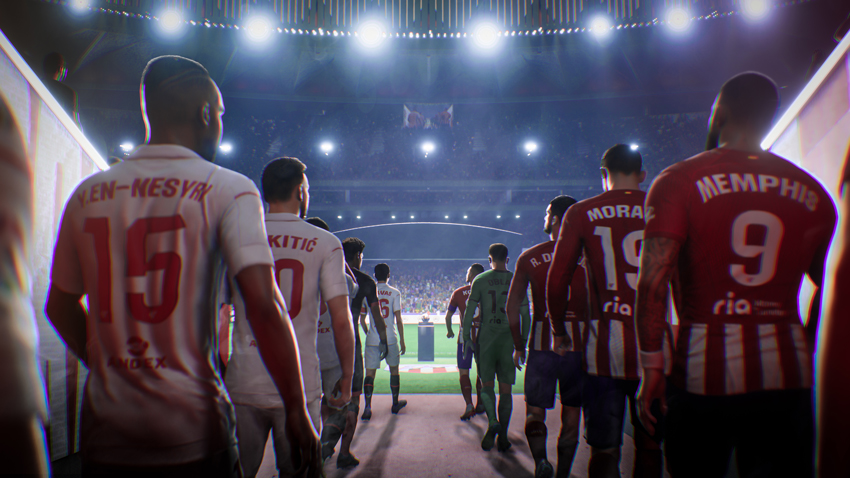 Graphics aside, one of the most exciting new features is the PlayStyles mechanic. This allows players to shine in specific areas like passing or shooting, enhancing the uniqueness of individual athletes.
World-class players get a PlayStyle+, making stars like Mohamed Salah even more enjoyable to control. This lends a deeper tactical layer to the game, especially in the Ultimate Team mode, where squad composition can now take these specialized skills into account.
Watching Lauren Hemp deliver a cross from the left wing that curves away from the goalkeeper and meets your advancing forward is a delight to see.
Ultimate Team has seen a few noteworthy changes – the addition of women's football leagues being the most significant.
Over 19,000 fully licensed players, 700 teams, and 30 women's soccer leagues are available for your Ultimate Team, a substantial increase compared to FIFA 23. The game not only allows you to play as stars like Sam Kerr and Alexia Puttellas, but men's and women's stats have also been equalized.
This makes it possible for Lena Oberdorf to jostle players off the ball just as effectively as Casemiro.
However, there are still some limitations. For example, even though their ratings may be similar, Jan Oblak (88) and Gianluigi Donnarumma (87) are much better choices that Christiane Endler (88) due to their height and reach. The Women tend to be nimble and quicker and cause havoc in the final third.
As a fan of the 'Beautiful Game', the addition of Women's football to Ultimate Team is long overdue and hopefully goes on to help the popularity of the sport.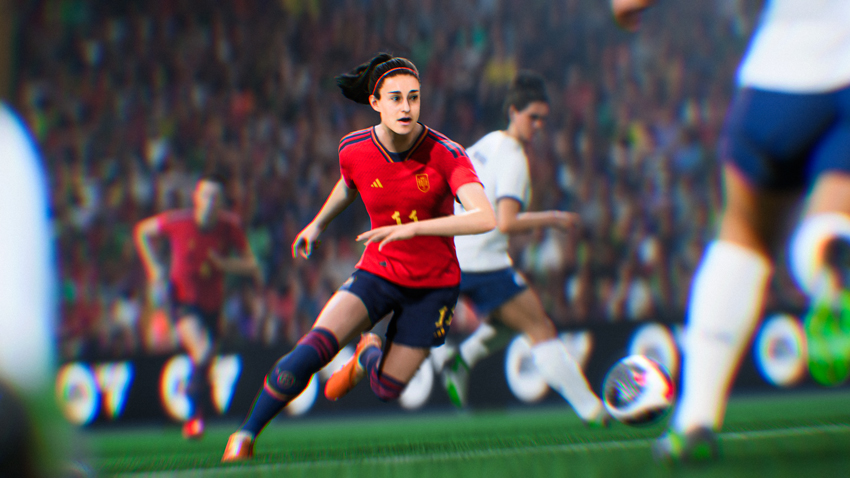 Another improvement for Ultimate Team is the elimination of position modifiers and a sleeker and more accessible UI. Unfortunately, these positives are still overshadowed by the microtransactions that are prevalent in the mode, with real-world money offering significant advantages. Ultimate Team often feels more like a pay-to-win experience than a level playing field.
While Manager and Player Career modes haven't been entirely forgotten, they haven't been given the attention they deserve either. New features like Player Agents and tactical identities are solid ideas but are poorly executed, feeling like mere placeholders for something that could be far more engaging.
For those interested in Football Management sims, there are far superior offerings in the market – which is likely why the focus on Ultimate Team (also microtransactions).
EA Sports FC 24 is a slight evolution, not a revolution. While it takes some strides forward with more nuanced gameplay mechanics and some additions to Ultimate Team, it also stumbles with persistent issues and microtransactions. Ultimately, this title feels like another solid, yet unspectacular entry in EA's football gaming catalog. Yes, it is better than the ones that have come before.
EA Sports FC 24 is for those who can overlook its blemishes for its moments of pure footballing joy. Don't expect groundbreaking changes to come with the rebrand. The game is beautiful, flawed, and familiar — all at the same time… that's football.