Pros
Surge protection for 6 devices
LCD display provides important information
Sturdy build
Cons
You might need to purchase additional cables
Power is the most important, yet probably the most overlooked aspect of a modern home or office. Schneider Electric's APC uninterruptible power supply (UPS) help to not only keep your electronics safe, but also up and running.
Whether you're working, or gaming, one of the worst things that can happen to your computer is a sudden loss of power. Not only do you get disconnected and lose information, you could also potentially damage your system as well as there is a danger of power fluctuations which can cause data loss, stress or even damage your gaming console, TV or PC.
Schneider Electric's APC uninterruptible power supply (UPS) products are designed help keep electronics safe from power surges, spikes and lightning strikes. For our review, we tried out the APC Back-UPS Pro 650 and connected it to our workstation – a gaming PC and a 27″ gaming monitor and an audio interface.
The APC Back-UPS Pro 650 is a sturdy unit that weighs around 6 – 7kg. It takes up the space of a typical micro-ATX computer and it should be quite easy to place and keep it out of sight.
The unit comes with one battery, which you can replace once its reached the end of its lifespan. There are 6 battery backups, with surge protection, outlets on the rear of the unit to connect your peripherals.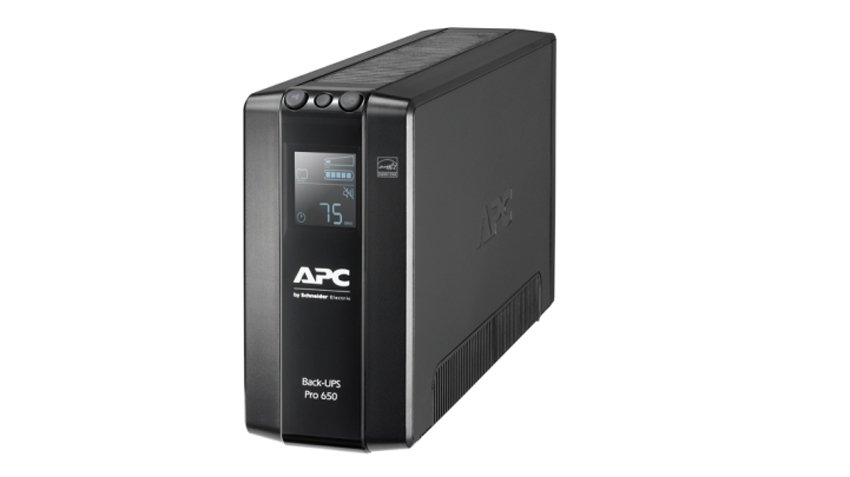 On the front of the Back-UPS Pro 650 a LCD display allows you to keep an eye on the status of the UPS's battery power level, remaining capacity and power event history. You can easily manage the load on the UPS and estimated backup power runtime in the event of a power trip or blackout.
The Back-UPS Pro also comes with Schneider Electric's PowerChute software which provides even more in-depth control over the UPS. You can quickly assess the power status of your connected system and get more information on power problems such as blackouts and electrical noise.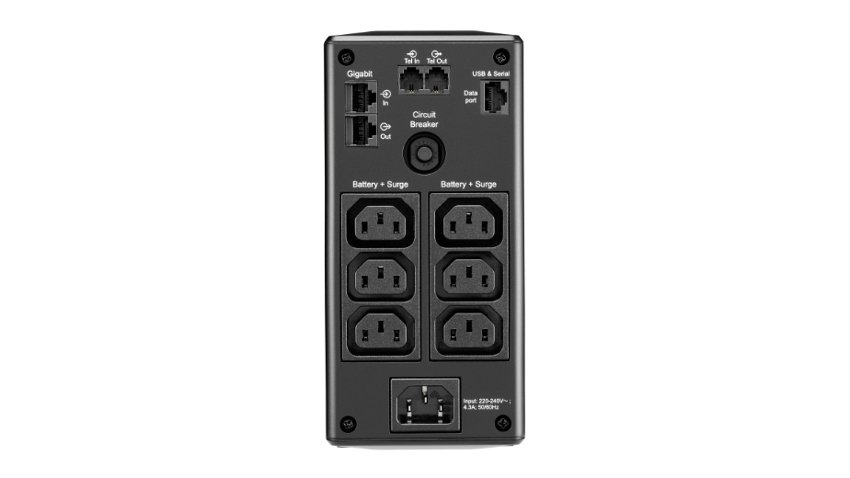 PowerChute also conducts automatic tests on the battery to determine if it needs to be replaced. You can set PowerChute to assist in shutting down your operating system in the event of a power outage or problem, even when you are not physically there.
Connecting a gaming PC and a 27″ gaming monitor and an audio interface placed a load of 245 watts on the Back-UPS Pro. When the power outlet was switched off, the unit managed to continue providing power for around 7 minutes – which is about enough time to save your data, power down and address your power issues.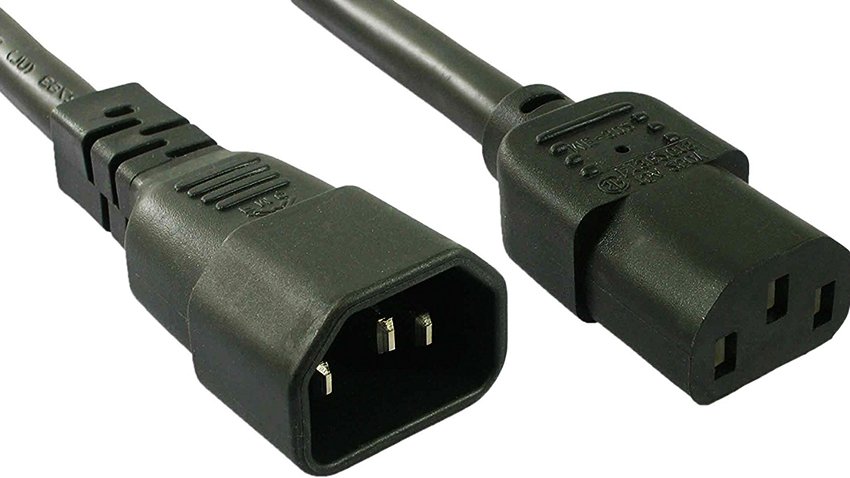 An issue that we did have with the Back-UPS Pro was that even though there are 6 outlets, only 2 cables are provided. Unless you have enough C13 to C14 cables, you might not be able to connect all the peripherals and systems that you want to protect. While the cables aren't too expensive and can be easily found online and specialist stores, it is a hassle to not be able to use the cables that come with your equiptment.
As our power needs grow, priced at around SGD 290, the APC Back-UPS Pro 650 is a good safety net to have to protect your electronics.