In anticipation of the prequel to the Game of Thrones, Secretlab has launched The House of the Dragon edition gaming chair.
Based on George R.R. Martin's "Fire & Blood," the series, set 200 years before the events of Game of Thrones, tells the story of House Targaryen. The ten-episode HBO Original series House of the Dragon debuts same time as the U.S. on Monday, August 22 on HBO GO.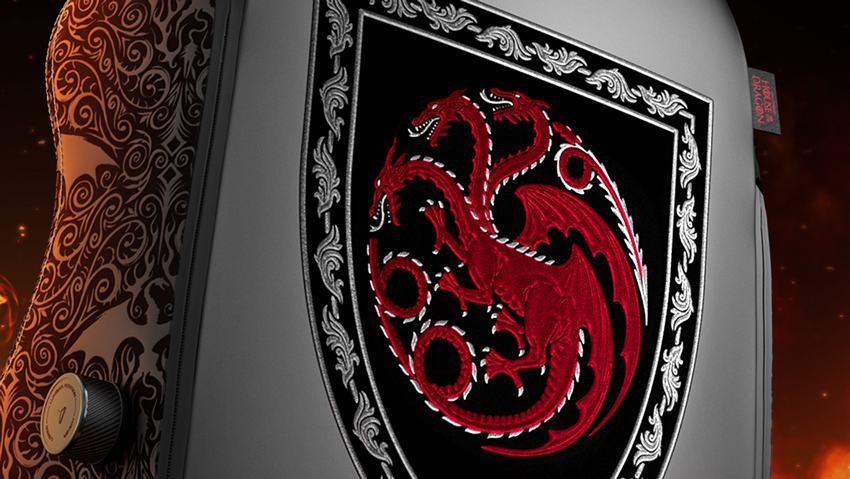 Secretlab has marked every major Game of Thrones milestone with a special chair – from the final season, the Iron Anniversary, and now The House of the Dragon.
This year, Secretlab launched its 2022 series, featuring the Secretlab TITAN Evo 2022, its most advanced chair to date that's been shaped by feedback from doctors and experts on an independent Ergonomics Advisory Board.
Previously, designed for taller individuals, the premium Secretlab TITAN Evo 2022 is now available in three sizes – S, R, and XL. This will allow everyone to enjoy the premium features of the chair.
The 2022 series features a slew of enhancements such as better ergonomics, and new-generation upholstery with the Secretlab NEO Hybrid Leatherette and Secretlab SoftWeave Plus fabric available in brand new colourways, a 4-way L-ADAPT Lumbar System, upgraded armrests and more.
The Secretlab House of the Dragon edition gaming chair is now available for pre-order at SGD 739.