Omnidesk has launched an all-new Pro 2020 series bringing an industry benchmark of a standing desk to a next level with both functional and aesthetic upgrades.
First launched in 2018, Omnidesk pioneered the region's most influential standing desk and custom workspace experience. The Omnidesk Pro became the icon of workspaces and ergonomics. 2 years on, taking on customer feedback along the way, the Omnidesk is back with 8 key upgrades.
Firstly, the new Omnidesk Pro 2020 comes with Controller Dimming which dims after 10 seconds of idle. This feature helps save electricity and removes the distraction of a blinding light in a dark bedroom when you're trying to clock in thews precious minutes in bed.
The new desks also have a 40% increase in movement speed, breaking industry standards. The dual motor mechanisms now support quicker adjustments allowing you to get to your ideal position in less time.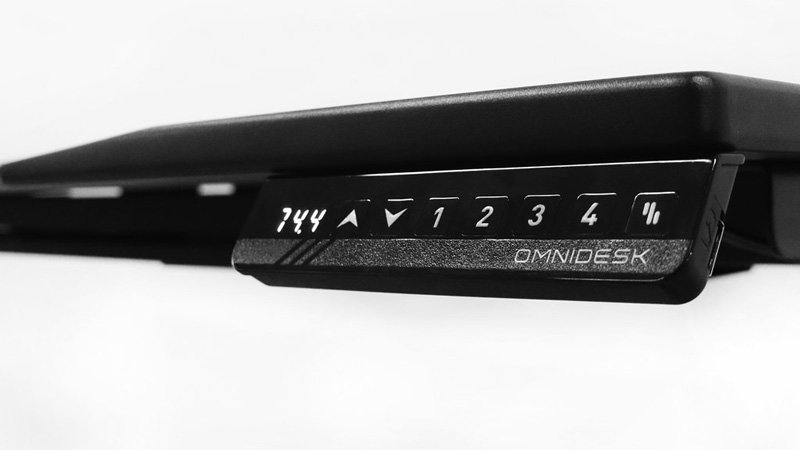 With what was already a "best-in-class", stability is improved with a 50% reduction in lateral movement during usage while also maintaining the max load of 120kg, which leads to lesser monitor wobbles, or shaky desks while typing or writing.
The feet have been redesigned to provide better aesthetics and additional stability by adjusting the centre of gravity of the Omnidesk Pro. This creates a better-balanced frame and hence overall stability.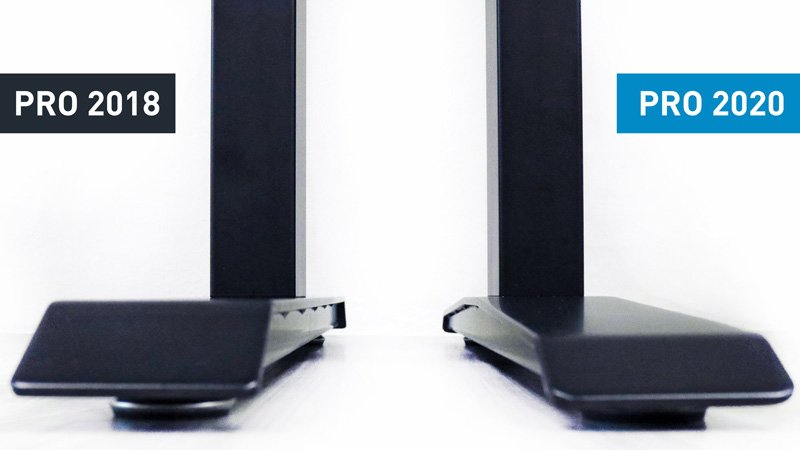 The Anti-Collision technology gets an upgrade with a complete rework of the detection algorithm that leads to an ultrasensitive anti-collision mechanism. Sensitivity can be adjusted and suits desks of all sizes making it safer for yourself, your kids and your under-desk items.
For those pesky cables, the Omnidesk Pro 2020 now comes with a new extendable tray that covers up your middle frame, keeping your desk cables and control box out of sight.
Aesthetically, the Omnidesk Pro 2020 has subtle yet powerful refinements to the entire look of the desk. The slicker looking feet fit anywhere from your living room to your office and a molded controller features the brand new slick Omnidesk logo as the "Memory" button.
Powder coating on the frame has been reformulated to increase durability and keeps your columns clean from grease and dirt and there aren't anymore unnecessary visible holes on the columns as with the 2018 model, making the desk instagrammable than ever.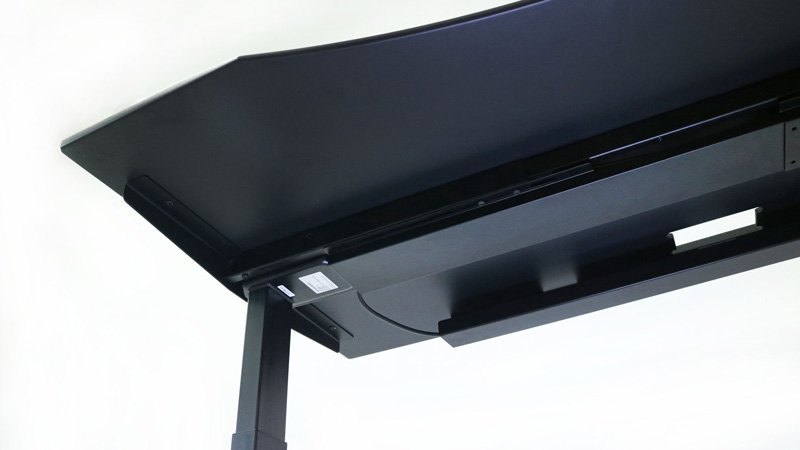 The folks at Omnidesk have also extended warranty coverage. Initially there was only 3 years of standard warranty inclusive and an additional 2 years that could be purchased.
Now Omnidesk have increased another 2-years FREE (3 years standard + 2 years purchased + 2 years free with social media verification) taking the warranty up to 7 years. You can claim the additional 2 years by sharing a setup on social media (Instagram, Facebook and YouTube), tagging Omnidesk in a public post and send through a warranty extension form.
Original Omnidesk owners, do not fret because you can get an additional 2 years warranty extension as well through the same social media process!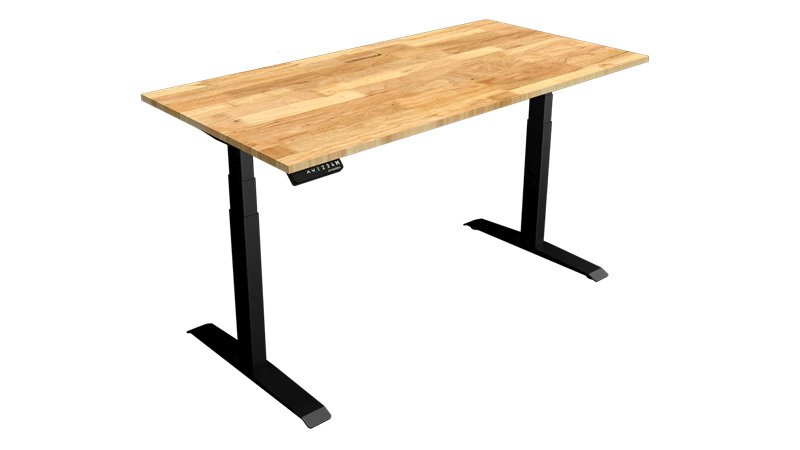 With the current Stay Home promos till 1st June, customers can enjoy up to $628 off. The Omnidesk Pro 2020 Series will come in at just SGD760 (UP. SGD980) during this launch promo for the 48″ Straight Edge Powder Coat version. Price is inclusive of GST, delivery and the extended 7 years warranty.
If you're looking for something different, the Omnidesk Pro 2020 – Wildwood Collection is available at a starting price point of SGD1,059 (SGD1,329).