After more than four years of wait, over 120 fans geared up to celebrate the launch of the sequel to the critically acclaimed God of War (2018) – God of War Ragnarök at Design Orchard, Singapore.
Kicking off the event was host and God of War Ragnarök superfan Joakim Gomez who initiated guests into the world of ancient Norse mythology with a brief introduction on Kratos and Atreus who must journey to each of the Nine Realms in search of answers as Asgardian forces prepare for a prophesied battle that will end the world.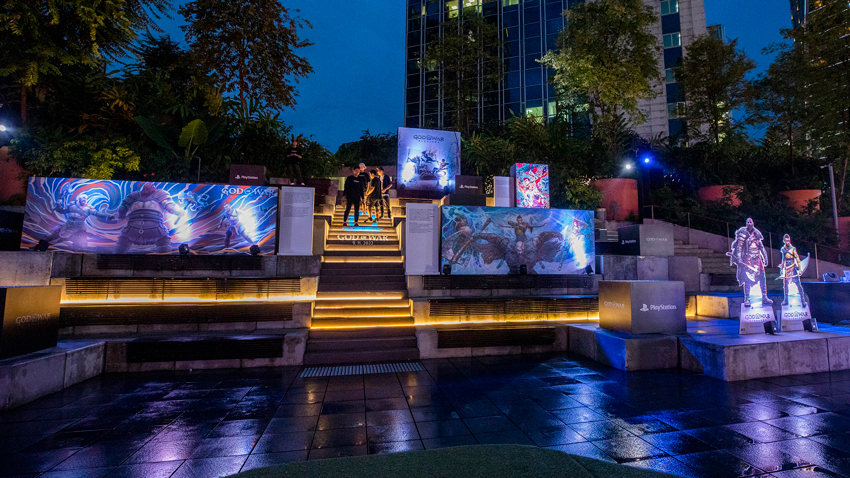 Singaporean artist, Sam Lo, unveiled a live demonstration and wall mural, to commemorate the launch of this new game as guests were invited to be the first to preview an experiential showcase of God of War-themed activities – including Family Portrait Series, Mural Gallery and a showcase of exciting merchandise collaborations with regional and local brands such as CASETiFY, New Era Cap Singapore, Photo Phactory and more.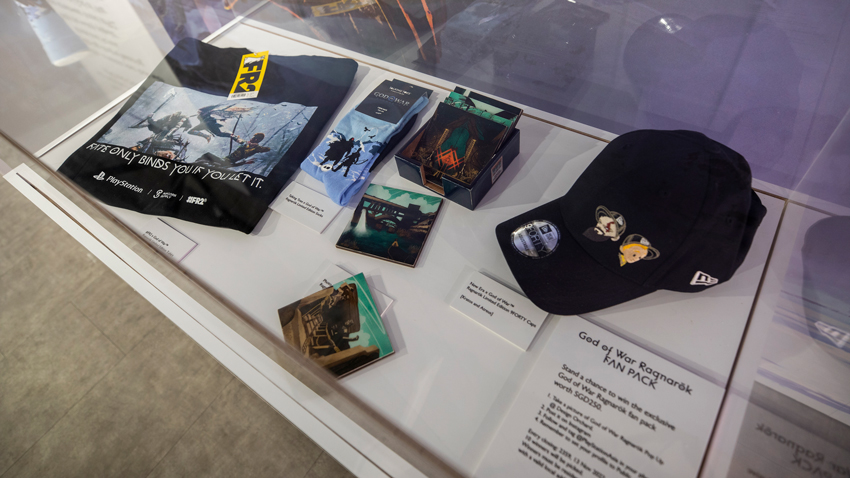 This pop-up will bring together fans across the country to share their passion for God of War through a curated art gallery, photo opportunities, face painting, tattoo stickers, merchandise, giveaways and gameplay.
Fans can check out the God of War Ragnarök pop-up and showcase at Design Orchard from 9 November to 13 November 2022 between 10 am to 10 pm. An exclusive range of activities and prizes will be available.
A photo opportunity with weapons also will be set up for attendees to share their excitement for this launch with their friends.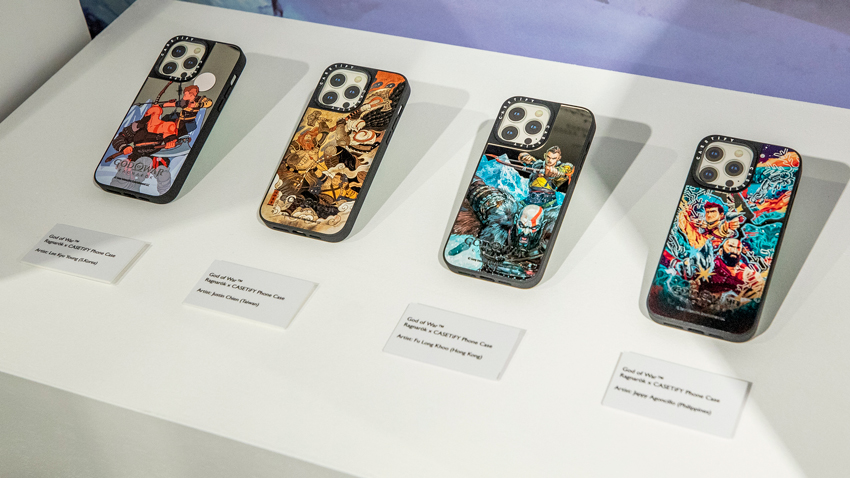 An array of merchandise will also be available for viewing which includes t-shirts, phone cases, caps, coasters and socks introduced by #FR2, New Era Caps, CASETiFY, Photo Phactory and Talking Toes respectively. God of War-themed hot drinks by Alchemist coffee will also be sold.
Attendees will also have the chance to try God of War Ragnarök on PS5.
For fans that want to get their hands on the latest entry to the God of War franchise, two versions of the PlayStation 5 Console God of War Ragnarök Bundle are now available.
Each type of bundle includes a PlayStation 5 (PS5) console (Digital version or disc drive version), a DualSense Wireless Controller, and a PS5 software God of War Ragnarök Voucher Card.
The bundles are available at all PlayStation Authorized Dealers, Sony Stores and authorized retailers.