In an exciting reveal for superhero enthusiasts and tech junkies alike, CASETiFY has announced its inaugural collaboration with Marvel.
Emblazoning their tech accessories with the beloved Spider-Man, this collection allows fans to weave a web of style and protection around their devices. Ahead of the official launch on June 29, fans are granted priority access to peruse and shop the full collection on casetify.com.
Over the years, Spider-Man has claimed his space in the pantheon of pop culture icons, traversing the multiverse from comic book pages to the silver screen, and now, our everyday tech gadgets.
The collection features CASETiFY's trademark Impact, Ultra Impact, Mirror, Clear, and Bounce Cases, compatible with a range of devices including iPhone, Samsung, and Google Pixel.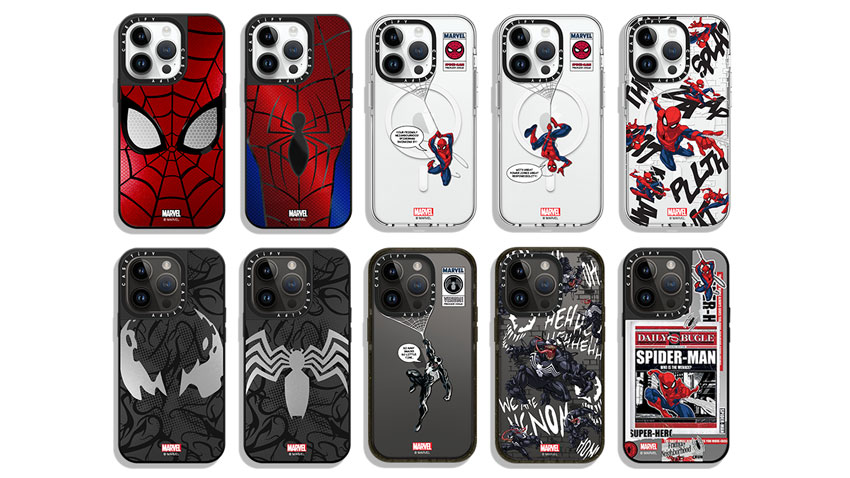 In the spirit of embracing your inner Super Hero, the collection puts forth designs like the Spider-Man Mask Case and Spider-Man Suit Case.
From intricate web patterns to Spidey's iconic suit aesthetics, these pieces encourage fans to channel their friendly neighborhood Spider-Man.
It's not just about Spider-Man, though. The collection further celebrates the darker side of Marvel, with a nod to the formidable Venom. The Venom Mask Case and Venom Suit Case pay homage to this complex anti-hero, offering fans a chance to bring out their inner symbiote.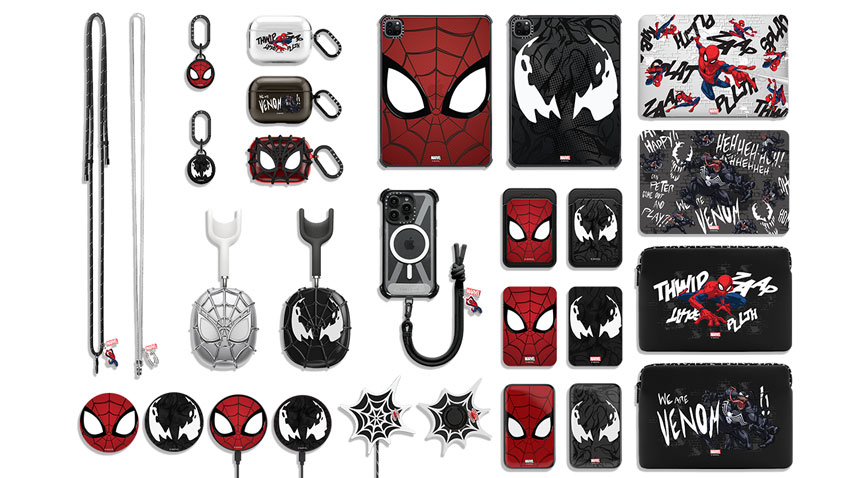 The comprehensive CASETiFY and Marvel collection extends beyond phone cases, encompassing compatible accessories for AirPods, AirPods Pro, AirPods Max, AirTags, Apple Watch bands, wireless chargers, MagSafe wallets, MagSafe battery pack cases, phone straps, MacBook, and iPad.
Notable highlights include a distinctive Venom AirPods Max Case and a Spider-Man AirPods Case featuring an exquisite 3D spider web design.
Launching globally, the Marvel and CASETiFY collection will be available for purchase online, via the CASETiFY Co-Lab app (downloadable now in the App Store), and at CASETiFY Studio locations. This collaboration isn't just a lineup of accessories; it's a celebration of fandom, allowing enthusiasts worldwide to carry a piece of their favorite superhero universe with them wherever they go.