Wizards of the Coast SEA will be hosting a Welcome Party on 1st and 2nd July to celebrate the release of "The Lord of the Rings: Tales of Middle-earth," the latest set and the most ambitious collaboration to date for Magic: The Gathering (MTG), the world's premier trading card game.
New and experienced gamers are invited to join the fellowship and embark on a magical journey into the Middle-earth-inspired world of MTG. From beginners' sessions and mini-games to immersive Commander games, photo opportunities, and appearances by cosplayers, the MTG Welcome Party promises a range of activities that will appeal to all levels of fans.
Best of all, registration for the Welcome Party is absolutely free.
This epic celebration is set to take place at three Wizards Play Network (WPN) Premium Stores in Singapore: Dueller's Point, Games Haven, and Grey Ogre Games. Newcomers to MTG will have the opportunity to learn gameplay basics through free mini-games and sample the thrill of an MTG adventure using a Starter Kit, complete with iconic Middle-earth characters.
Relive the most memorable moments of the Third Age with your favorite LOTR characters by playing Commander Decks, a fan-favorite multiplayer Magic format. Joining the event with a friend not only amplifies the fun but also leads to exclusive merchandise rewards.
And make sure to seize photo opportunities at the photo booth and with guest cosplayers to capture cherished memories.
To stay updated with the latest news and timings, attendees are encouraged to check out the Facebook pages of the hosting stores.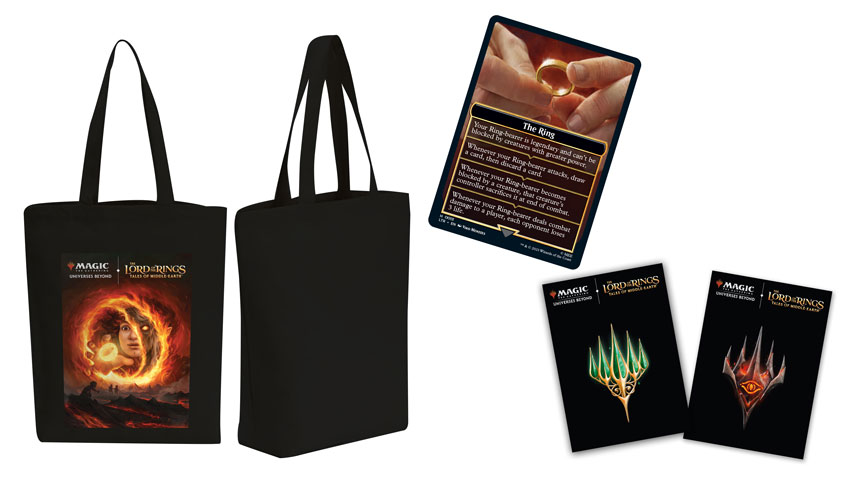 Attendees can look forward to a plethora of activities:
Free Mini Games: Begin your MTG journey by learning how to read a Magic card and differentiate between card types.
Free Taster Session: Experience MTG firsthand with a Starter Kit, featuring decks from "The Lord of the Rings: Tales of Middle-earth™" set. Starter Kits are available for purchase on-site.
Commander Games: Choose from four different decks to compete in the exhilarating multiplayer Commander Games. (Purchase of the decks is required to participate in this activity)
Win Prizes with Photo Opportunities: Post your event photos on Instagram or Facebook, tag a friend, follow Wizards' SEA Facebook (@MagicTheGathering.apac) or Instagram (@wizards_magicapac) pages, and use the hashtag #MTGLOTRParty for a chance to win exclusive prizes.
Exclusive Merchandise: All attendees can look forward to exclusive merchandise, with special bonuses for those who bring a friend to the Welcome Party.
"The Lord of the Rings: Tales of Middle-earth" set, releasing on 23rd June 2023 on tabletop, offers an expert reimagination of beloved characters, places, and story moments from the LOTR universe, seamlessly integrated into the Magic universe through captivating art and innovative gameplay mechanics.