Pros
Direction, visuals, and effects mark expertise in genre-filmmaking - new for MCU
A new realm of characters introduced. What's next, Marvel?
Evocative acting in a cheesy setting - takes special skill
Cons
Blade didn't appear 😩
Well-loved composer Michael Giacchino (The Batman, Thor: Love & Thunder) has made his directorial debut with a 52-minute Marvel television Halloween special, and it is bloody delicious. Werewolf by Night is a blaring love letter to classic Universal monster movies with fang-sharp execution and the promise of a Marvel-lous future that's off the beaten track. If you weren't already in the mood for Halloween, this will make you want to sink your teeth deep in. And it'll certainly leave you with bloodlust for what Marvel's about to give us in time to come.
On a dark and sombre night, a secret cabal of monster hunters emerge from the shadows and gather at the foreboding Bloodstone Temple following the death of their leader.

In a strange and macabre memorial to the leader's life, the attendees are thrust into a mysterious and deadly competition for a powerful relic – a hunt that will ultimately bring them face to face with a dangerous monster.
Such is the official Disney+ synopsis of Werewolf by Night… a perfect one.
The tone of Werewolf by Night is '40s-monster-horror through and through, reminiscent of a time when horror as a genre had not yet been categorised as rigidly as it is today. Every element is mysterious, monsterrorising, and occasionally kinda sexy. It's rendered in sultry black-and-white as a stylistic film noir choice, and shot with cheesy malaise — yep, there are dramatic shadows of monsters, intense flashes of lightning, turbulent winds, occasional cigarette burns at the upper right corner of the frame, and lots of fog.
And what without the most scrumptious character tropes – weapon-wielding maniacs, unstoppable monsters with human sides, and humans so horrid they might as well be monsters anyway. And pulling it all together is Giacchino's spooktacular musical score.
One trope we're spared of is the final girl, thanks to comic book source material. This leading lady wastes no time on the journey of needing to come out of her shell. Laura Donnelly plays Elsa Bloodstone, a total badass who doesn't flaunt it, and a monster-hunter upholding the lineage of her father – legendary monster hunter Ulysses Bloodstone.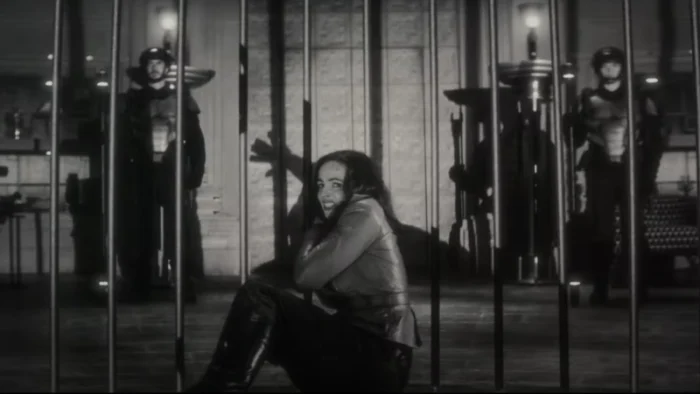 Joining her as monster hunters are lead Jack Russell–aka Marvel character Werewolf by Night— played soulfully by Gael García Bernal, and a cool supporting cast… which unfortunately doesn't include Blade the vampire hunter who we know is getting a Marvel movie in Nov 2023. Harriet Sansom Harris is Verusa, Ulysses' widow who grimaces in her daughter's pain.
The monster that's being hunted is a delightful surprise, and a very lovable one at that. Its personality and general treatment tether Werewolf by Night with quirky language we've seen in the MCU playbook. But it also welcomes a new era of heroes, villains, and everything in between. The story, developed by Heather Quinn and Peter Cameron bursts out of Marvel's restraints for a result that's not at all stale, making it a perfect gateway entry point for Marvel, and for audiences who want to experience horror genre-filmmaking. 
Werewolf by Night is timeless, and a wonderful snack-sized standalone piece in the MCU — well, for now. We've got our broomsticks crossed that it marks a new era of exploration for Marvel. You'll have a roaring good time! Happy Halloween!