Get your hands on Ubisoft Heroes, a brand-new set of chibi figurines inspired by famous heroes from the Ubisoft worlds.
Following the success of the Six Collection chibi edition, The Ubisoft Heroes collection will be offered in several different series of ten centimeters tall chibi figurines available through Ubisoft Store and regular distribution channels.
The first series of Ubisoft Heroes can already be preordered at a RRP price of SGD29.90 and will be available from August 28th, 2020.
This first series will include 4 iconic characters:
Ezio Auditore from Assassin's Creed has been faithfully reproduced with all the key elements that made his legend.
From the iconic Assassin's hood to the lethal hidden blades, everything has been added in order to make the most accurate chibi figurine of Ezio, available in regular and in a Ubisoft store exclusive Eagle Vision edition.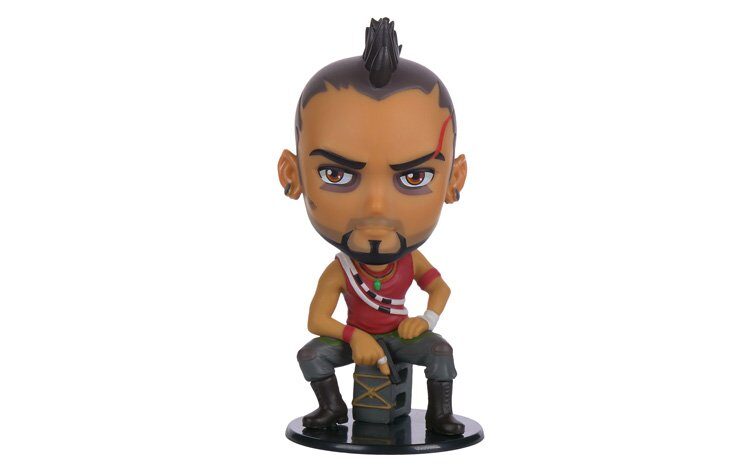 Vaas Montenegro, the most dangerous and unstable character of Far Cry 3 has been brought back to life, scars, tattoos, piercings, dark rings and all.
Nomad, the leader of the Ghost Team from Tom Clancy's Ghost Recon Breakpoint will also be part of this adventure.
With his striking presence and his steady gaze, the lieutenant colonel of the famous Elite US Special Operations Unit is a must-have chibi.
Finally, Rabbids take on the guise of Sam Fisher in an exclusive chibi figurine. When the craziness of a Rabbid meets the seriousness of CIA agent Sam Fisher… things are going to get strange.
The Ubisoft Heroes first Series is already available for pre-order in Ubisoft shops.