Pros
Sizzling cast
Delicate handling of subject matter
Set pieces are stunning
Cons
Lacks the WOW! factor of plenty other musicals
The Sound of Music is one of the world's best musicals–literally–with five Tony awards under the belt of the original 1959 Broadway production. No surprise, given the production's delicate depiction of the triumph of love, music, and sweeping Austrian scenery against the backdrop of grim Nazism in the late 1930s.
To me, it feels almost like a prerequisite that cast members in this production must hold the capability of portraying the balance that its setting seeks. Of joy in spite of discrimination, and roaring hope despite fear. The Von Trapp family has delivered on this beautifully, so it's quite the privilege that homegrown talent has assumed the mantle of some of the Von Trapp children.
A tale as old as time
The story is based on a 1949 memoir by Maria Von Trapp, titled The Story of the Trapp Family Singers. It tells of a nun, Maria, who, seeking her life's true calling, finds herself as a governess in the home of Captain Von Trapp, a widowed father with children. Maria's affection and love for song swiftly wins the care of the Von Trapp children, and her warm touch swiftly transforms the Von Trapp home even as Austria is annexed by Germany.
Most of the songs in The Sound of Music are certainly iconic and will ring familiar even to people who haven't watched the film or musical before. They've been delivered with aplomb in this musical, and some numbers brought tears to my eyes. Each adult cast member brings their own individualistic charm, with the actress for Maria (Jill-Christine Wiley) in particular maintaining a vocal likeliness to Julie Andrews' take on Maria in The Sound of Music film. After all, Julie Andrews was guided by Maria Von Trapp herself.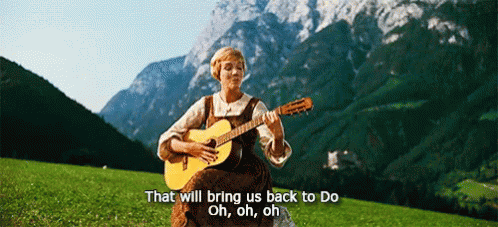 Captain Von Trapp is a total silver fox, committed to his character of a beautiful, loving man with a shroud of sadness masking his personality. At times, he dresses with his voice with ever-so-gentle of a quiver to mark his character's journey. The Von Trapp children act with confidence and charm, with vocals clear as day! Although… some portions of their singing sound like they might have been or pre-recorded, which is fine by me.
Set pieces are beautiful and simplistic, seamlessly allowing us to follow the plot. The glorious expanse of Austrian mountains is brought forth pretty well, setting the mood and effectively juxtaposing against plot events whenever required.
The musical deals with dark subject matter, and it's approached like a backdrop that comes and goes, peaking toward the finale. This keeps the mood from getting too glum while an air of seriousness hangs heavy in the air.
The Sound of Music runs at Sands Theatre, Marina Bay Sands until 18 December 2022. It's the perfect Christmas gift for a loved one who grew up on these lovely tunes, if you'd like to gift them one of their favourite things.