Pros
Amazing massage
Comfortable
Truly combines the benefits of a gaming and massage chair
Cons
Height and armrest adjustments could be better
OSIM uThrone, the world's first gaming massage chair, is finally here and we've taken our time relaxing those sore muscles.
The uThrone incorporates OSIM's health and wellness technologies housed within a gaming chair that's designed to bring greater comfort and relief when gaming or working extended hours at a desk.
We spend so much time at our desks, and for me personally, neck and shoulder aches are an issue – which is why the uThrone really does address a real problem. With homegrown mandopop superstar JJ Lin as its ambassador, the uThrone has been endorsed by many celebrities' such as Jay Chou and Steve Aoki.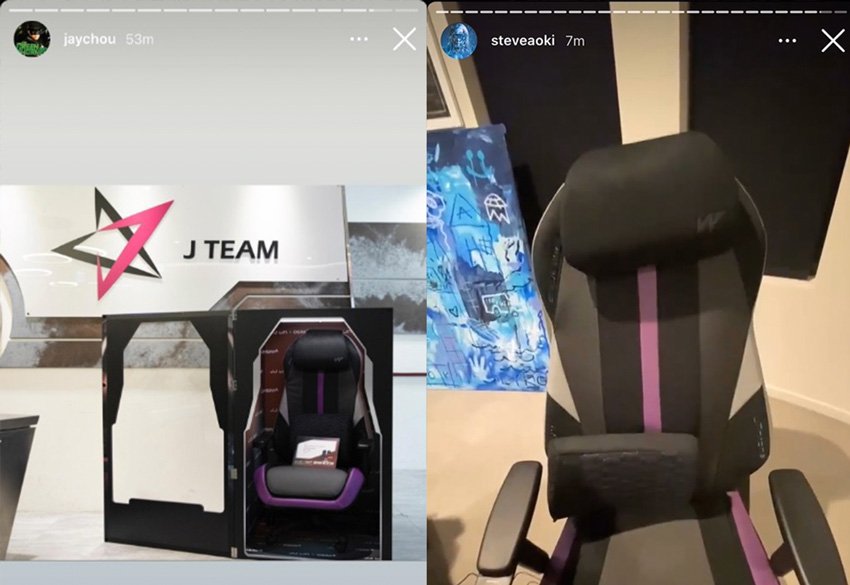 Following the limited release of the uThrone in August 2020, units were sold out globally. However, does it live up to the hype?
The uThrone's design is what you would expect from a gaming chair with its wide bucket seat. It is most clad in orange and black PVC leatherette that has been certified by BOKEN – Japan's leading testing organisation for textile and lifestyle goods. The leather is soft and comfortable for extended periods of time.
Unlike most gaming chairs though, the uThrone's backrest is made from fabric to allow its massage rollers to penetrate through the material and give you a good one. I did have concerns about nicks and tears in the fabric, so some care should be observed. However, the uThrone comes with a removable headrest and lumbar support that are very comfortable and cover the fabric area pretty well.
Sitting in the chair, while I liked how wide it was, I did feel that it didn't rise very high. At 1.7m tall, I am hardly the tallest person in any room, and my feet were planted flat on the ground. I prefer to have my chair up slightly higher so that I'm on the ball of my feet rather than my heels.
Resting my arms on the rests, I wasn't too impressed. I found them slightly slimmer than I liked, and were only 2-directional, able to move vertically and front/back. Most premium gaming chairs feature 4-directional armrests – up/down, front/back, sideways and inward/outward for greater personal comfort. I thought that was a simple feature to incorporate, but lacking.
However, once you remove the lumbar support pillow, and the headrest, pull the right armrest back to reveal the massage controls, the uThrone is ready to roll out into massage mode and truly justifies its price tag.
The uThrone features OSIM's proprietary V-Hand massage technology that will target specific aches and pains and is engineered to deliver effective and customised stress-relief – and it does exactly that really well.
You can select three different auto massage programs (I cycle between all three in one sitting) and let the tension fade away. You can move the rollers out wide, or pull them back in and find that sweet spot. I truly love the massage and OSIM has done a fantastic job incorporating its knowhow into the uThrone. I found myself looking forward to a good massage every day.
However, there are some points of consideration. For a massage chair to work, you need power. The uThrone needs to be connected to a power supply if you want to have a massage. This could cause an issue with available sockets and tangling up your chair with the power cord.
That being said, the power cord is extremely easy to detach. I would recommend only plugging it in when you want/need a massage and reduce the possibility of rolling over and eventually damaging the power cord over time.
The uThrone also features in-built Bluetooth speakers. It was a feature I totally forgot about because the speakers are so well hidden, you can't tell they're there. Another reason I forgot about them is the fact that there aren't any speaker controls. You'll need to turn on Bluetooth on your input device, locate the uThrone, and then control from there.
While the speakers are a useful feature, I'm not the biggest fan of their audio quality. I felt that the sound lacked depth, and I wouldn't use it to watch movies or for gaming. They do have their place though – lean back and start a massage, stream some relaxing sounds or an ebook, and they're perfect.
Priced at SGD 899, the uThrone is more expensive than some premium gaming chairs – but, it does more than most gaming chairs. I wish that the ability to adjust the height and armrests were better, but it still is a very comfortable chair, and there's no doubt about the massage quality.
The uThrone is currently available online and across all OSIM stores.