Pros
Brilliant screen
Game optimization mode
Does everything a Smart TV does, and does it well
Cons
It is expensive
The Gallery stand has very limited use applications
Earlier this year, LG Electronics launched its new OLED models from its much-anticipated 2021 TV lineup comprising of the art-inspired LG OLED evo G1 "Gallery" series, LG OLED A1, B1 series and LG OLED C14 series.
We take a look at the LG OLED evo G1 55" Ultra HD TVs from the "Gallery" series that boasts new OLED evo technology, what LG calls the next step in the evolution of OLED TVs, that is engineered to deliver better brightness and punchy images with amazing clarity, detail and realism.
The LG OLED evo G1 scales from 55″ to 77″ models and has an incredibly thin bezel that provides you with a full screen of glorious content. And it is glorious. The self-lit pixels are bright and produce perfect black levels and deliver ultra-sharp, and vibrant images that make for an incredible viewing experience.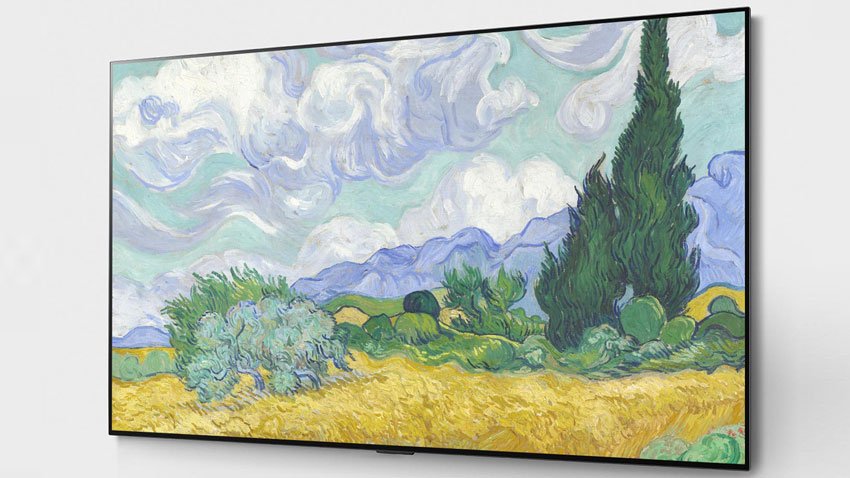 Turn on the TV and it is fairly easy to navigate using the remote, which has a bunch of buttons to quickly launch popular apps or to activate smart assistants such as Google and Alexa.
The TV features the latest α (Alpha) 9 Gen 4 AI Processor and webOS 6.0 platform that uses deep learning algorithms to enhance upscaling, making pictures look perfect on the self-emissive displays.
It also supports Dolby Vision IQ, Dolby Atmos, HDR10 PRO and Filmmaker Mode, which accurately reproduces colours as they were intended by the Filmmaker.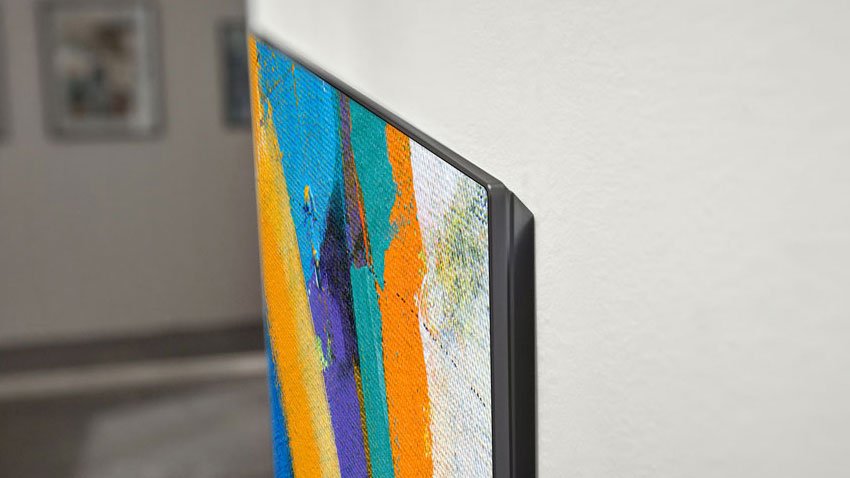 The LG OLED evo G1 has 4 HDMI 2.1 inputs that allow next-gen consoles to support higher frame rates up to 120 frames per second for a much smoother gaming experience.
That's not all though. The Game Optimizer mode allows you to further enhance your gaming experience by preventing input lag, and the ability to turn on variable refresh rate (VRR).
The feature also automatically optimises the TV to display the best picture setting, be it for an expansive sandbox world, fulfilling quests or competitive co-op gaming sessions. Similar to its predecessors last year, the new lineup is compatible with G-SYNC, FreeSync Premium.
The LG OLED evo G1 is an exceptionally thin TV that, when mounted, will hang flush to the wall giving you a great viewing experience. Hang it on the wall and it looks like a beautiful painting.
However, if you choose otherwise, you'll need to purchase legs/stand if you want to have it sit on a console – that's an additional cost. Only the wall mount bracket comes with the TV.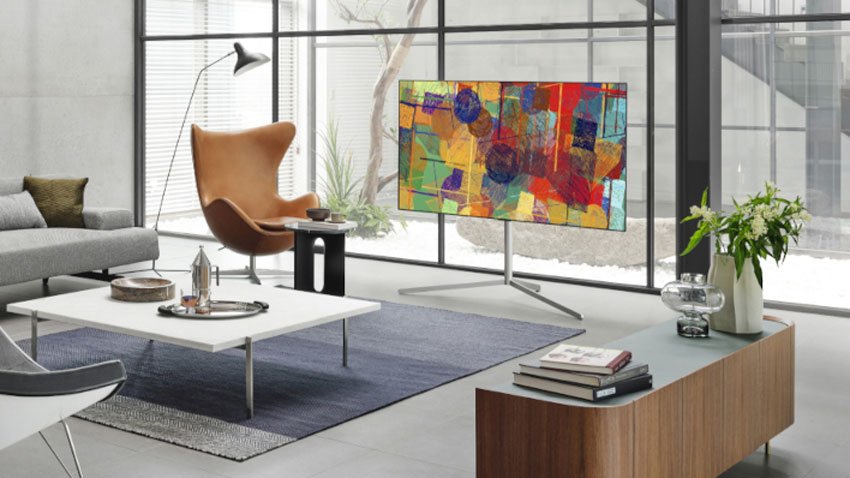 You can also choose to purchase the gallery stand – a product that I'm not a fan of at all. It takes up too much space and simply can't go high enough to provide a comfortable viewing experience. Its use case is too limited for my liking.
There is no doubt about the quality of the screen and viewing experience of the LG OLED evo G1. Visuals are bright, vibrant and beautiful. It also does everything you need a smart TV to do and it does it well. However, at S$4,599 for a 55″ TV (65″ at S$6,299 and 77″ at S$12,999), it is quite the investment.