Pros
WIFI 6 speeds
Modern and sleek design
Security features
Great price
Huawei has launched their line of WIFI 6 routers with the HUAWEI WIFI AX3 series featuring versions with dual-core, and quad-core, processors for greater performance.
WIFI 6 is the new consumer standard for wireless data transmission that provides better connectivity, up to 40% faster network speeds compared to WIFI 5, and support for multiple devices running on one network at the same time.
Huawei provided us with the quad-core version of the Wi-Fi AX3, which had more features than the dual-core version.
The HUAWEI Wi-Fi AX3 is an extremely modern looking router that would easily fit most homes' aesthetics. The sleek white router features four antennas that angle upwards at 90 degrees. Other than the antennas, the router itself takes up very little space.
Setting the router up no longer than 5 minutes. It was straightforward to get it set up – especially if you've done it before. If not, just read the quick start manual.
Internally, the HUAWEI Wi-Fi AX3 comes equipped with a highly-competitive quad-core 1.4 GHz Gigahome CPU. The HUAWEI Wi-Fi AX3 supports 1024-QAM and 160 MHz ultra-large bandwidth, delivering a theoretical dual-band concurrent rate of up to 2,976 Mbps (574 Mbps in 2.4 GHz plus 2,401 Mbps in 5 GHz).
The powerful quad-core CPU boosts the Wi-Fi 6 speed past 1 Gbps, facilitating HD movies downloads in as little as 10 seconds. Of course, that's theoretical and in ideal conditions. However, our own experience wasn't too bad as well.
While the HUAWEI Wi-Fi AX3 is optimized for Huawei WIFI 6 phones, we managed to hit download speeds up to 642 Mbps and upload speeds of 543 Mbps on an iPhone 12 Pro in an open room – which are pretty darn good and consistent with the expected 40% increase in speed when compared to the WIFI 5 router we had in its place.

However, those speeds tend to take a big hit if you're in another room. Speeds immediately dropped to 642 Mbps and upload speeds of 543 Mbps when in a directly adjacent room on the same iPhone and network. It dropped drastically when moving slightly further and into the kitchen –  download speeds of 642 Mbps and upload speeds of 543 Mbps.
In this aspect, we didn't see much difference between the range of the HUAWEI Wi-Fi AX3 and our stock ISP WIFI 5 modem. Huawei does state that its Wi-Fi 6+ dynamic narrow-band technology improves the strength of the signal transmitted back to the router when using Huawei Wi-Fi 6 mobile phones by up to 6 dB, due to the seamless collaboration with Gigahome chips that are exclusive to Huawei devices.
The HUAWEI Wi-Fi AX3 also supports wireless networking, network cable networking, and hybrid networking for wireless and network cables to address coverage issues. You can pair the routers wirelessly by pressing the H button, using network cables to connect plug-and-play secondary routers, or using both wireless and cable to perform hybrid networking.
The networks of multiple routers are automatically grouped under a single Wi-Fi name, and users will connect to the optimal Wi-Fi automatically based on the device's location. In addition, the HUAWEI Wi-Fi AX3 is capable of networking with old routers.
Another cool feature is the ability to grant WIFI access to guests without the hassle of revealing your passwords just by tapping their NFC-enabled phones on the router. However, this feature is only available for Android phones and is not supported on the HUAWEI Wi-Fi AX3 dual-core version. Meet the criteria, and the process is seamless.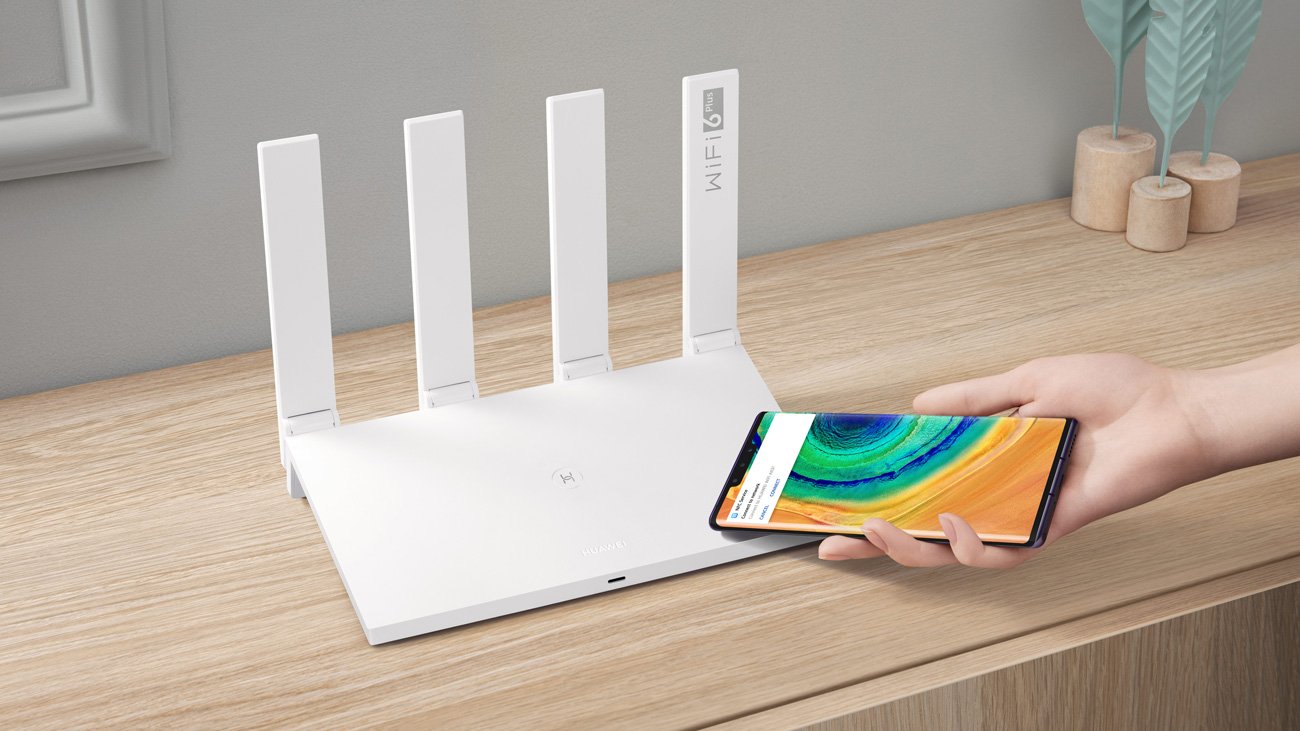 Another feature that's only available on the quad-core version is the added layer of security the router provides. The Gigahome CPU features an independent security zone (TEE, trusted execution environment). It utilizes Huawei's own microkernel TrustZone OS to build a unique TrustZone security solution to provide security at a level that's expected for a financial institution!
You're also protected against brute-force attacks. Wi-Fi cracking apps generally search for nearby shared Wi-Fi networks first, and if unsuccessful, crack the Wi-Fi network by entering numerous passwords attempts in a very short amount of time. The Wi-Fi brute-force cracking safeguards on the HUAWEI Wi-Fi AX3 are capable of automatically identifying traversal attacks that have not been entered manually.
Taking everything into consideration, the HUAWEI Wi-Fi AX3's (quad-core) biggest win is its price. Available at SGD 98, it is a great option for anyone looking for a decent WIFI 6 router at a great price.
The HUAWEI Wi-Fi AX3 is now available for purchase via Lazada and Shopee, but all signs point towards units flying off (online) shelves.