Design
9
Build
10
Features
9
Performance
9
Value
8
Pros
Modern design
Amazing build
Very comfortable
Promotes good posture
Cons
Premium price tag
We spend more time at our desks now more than ever. Working and studying from home is now the norm, but even before the pandemic, we were already at our desks, or gaming rigs, for extended hours. The irony is, we've become more prone to neck, shoulder and back issues compared to those that do actual physical hard labour! This is where ergonomic chairs such as the Ergomeister FAEZ8ERG comes in.
Our lifestyles are not going to change overnight, it is the product of the world today. And if the pandemic has taught us anything, it's that we're going to be home, and desk-bound for a while. Building in active practices and getting exercise is great, but we're still spending a lot of time at our desks – or whatever piece of furniture is the designated workspace for the day.  I know I for one, have been dealing with desk, and posture, related aches and pains for years.
Ergonomic chairs are supposed to help with those issues, and the Ergomeister FAEZ8ERG does a real good job.
The Ergomeister FAEZ8ERG is a high-back office chair that looks sleek modern and sophisticated. It wouldn't be out of place in a boardroom or an office cubicle. It has that professional, understated look – visually there's no branding, or signature look that'll shine a spotlight on you or make it immediately recognizable. When you sit on it, that's a different matter altogether.
Made using lightweight aircraft aluminium, the Ergomeister FAEZ8ERG's frame is solid, stable and of great build quality. Providing comfort and support is the premium Air-Scape Mesh that provides great ventilation and keeps you cool in our humid environment. The mesh also provides good support  to your joints by conforming to your body's contours that provide a firm and comfortable experience that keeps your posture right.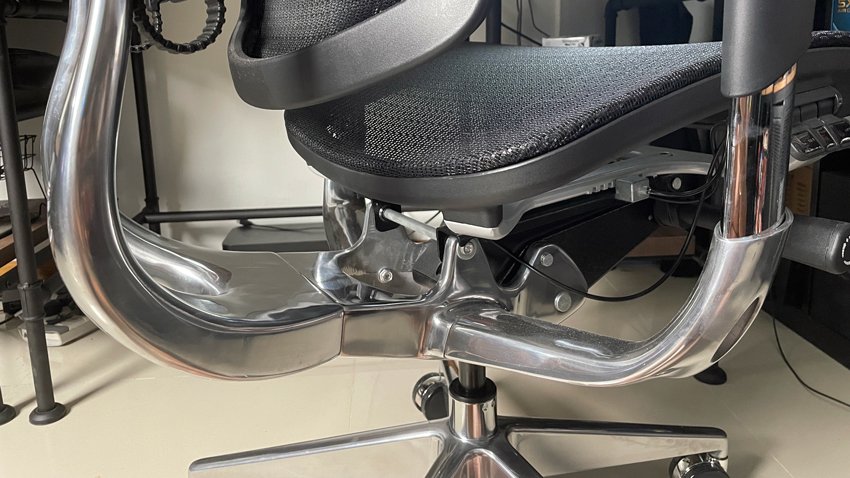 A big part about getting your posture right is addressed by the Ergomeister FAEZ8ERG's ability to customise and adjust your seating position that makes it a chair that's suitable to most, if not all body types and personal preferences.
Older office chairs could only move up and down. Since then, we've had more options, especially with the rise of gaming chairs. The Ergomeister FAEZ8ERG takes it up a notch.
First the usuals – other than raising the chair's height, the armrests can be moved in 3-Directions – up/down, inward/outward and front/back. This allows you to have the most comfortable position for your current activity. I tend to push it back when I'm typing, and inwards and front when I'm watching something in a more relaxed position.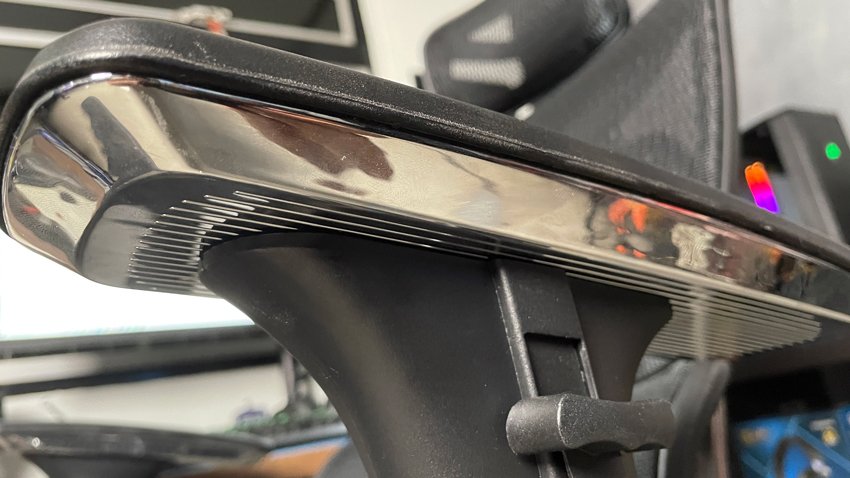 Next, we have the back. Mounted on the top of the backrest is an adjustable headrest that is adjustable up to an additional 10 cm in height. You can also adjust it forward and backwards to provide support for your head and neck. The backrest itself can be adjusted upwards and downwards to your liking. Want to sit up straight or lounge around for a bit? The backrest reclines up to 135 degrees and is extremely stable, and comfortable, at full recline. Lock it into the best position for your current needs and relax.
One of the stars of the chair is the Lumbar+ Extra Response feature that cradles your lower back and gives you the exact type of support that you need. From the first time that I sat on the chair, I felt that I was sitting better and more comfortably. I could feel the pressure release off my lower back which caused my shoulders to move to a less tense position while typing.
Finally, you can even move your seat in and out to fully support your thighs as needed as well. With the seat's 'waterfall edge' design it is easy to get a comfortable experience that's just right for you. Most of the controls are available at a discreet panel at the side of the chair.
Once you're at your desired position, you'll find that productivity levels will go up and you'll find more focus – I definitely did.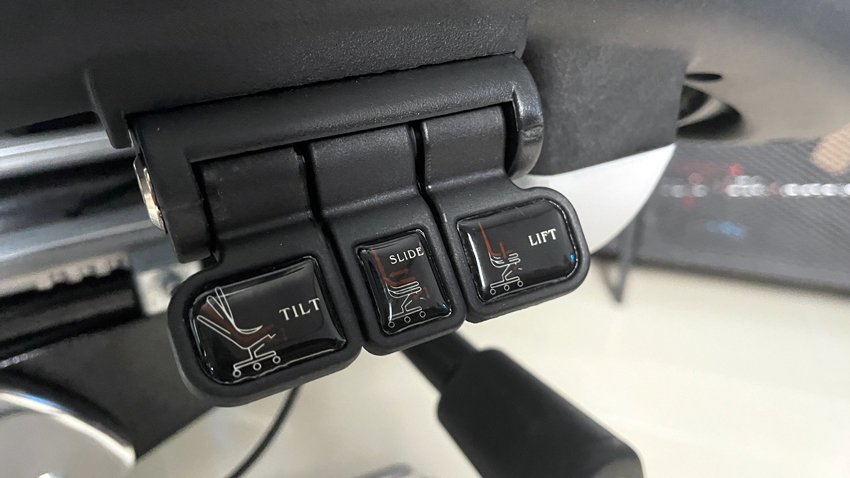 When it comes to comfort and customizability, it is hard to find fault with the Ergomeister FAEZ8ERG. It offers premium comfort and support, but also comes with a premium price tag. At SG$ 899, it is not the most accessible chair out there in terms. However, there are instalment options available on their site.
The Ergomeister FAEZ8ERG also comes with a 15-year warranty – much longer than most and there is even a 1-hour urgent delivery service if you need it NOW. Ergomeister also offers a 60-day trial period.
There are other gaming and office chairs that you can get at a cheaper price, but we haven't come across one that has the level of customizability, comfort and support that the Ergomeister FAEZ8ERG provides.