Pros
Good video capture
2-way audio
Privacy shield that works
Cons
Wired connection (power)
Arlo all-new Essential Indoor Camera is a great addition to the home for those who want video surveillance and security, and still maintain personal privacy and peace of mind.
The Arlo Essential Indoor Camera is the new addition to the Arlo ecosystem that includes indoor and outdoor cameras, and video doorbells. The Essential Indoor Camera is designed for users that want a solution that allows them to monitor their babies, pets, elderly family members, restaurants, and more.
The Essential Indoor Camera looks sleek and modern, and follows the same brand aesthetics as other Arlo solutions, with its white and black design.
Unlike most of the other cameras in Arlo's catalogue, as it says in its name, the Essential Indoor Camera is meant for indoor use only and needs a wired power connection. It also doesn't feel as ruggedly built as its outdoor, weatherproof counterparts, but that's not to say that it isn't sturdy. Just not as sturdy, or heavy, when compared to other Arlo cameras.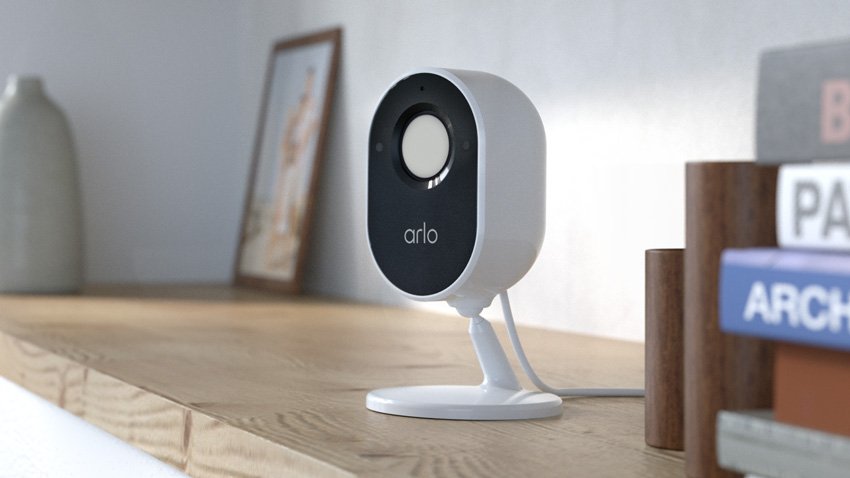 Setting up the Essential Indoor Camera is a breeze. Download the Arlo app and follow the simple instructions and you'll be up and monitoring in no time. It doesn't need a base station like some of the other Arlo models, but if you already own Arlo cameras and have the app, this easily integrates into your existing setup.
The camera records 1080p HD video, with a 130-degree diagonal field-of-view, features motion and audio detection, and full-duplex audio for two-way conversations, which makes it perfect for its intended purpose.
The video is sharp and clear when viewed via the mobile app in both bright and dark conditions, and while the audio isn't crystal clear, it is manageable and definitely able to get the message across.
Related: Arlo Essential Video Doorbell Wire-Free Review
Having an 11-year old at home brings its own challenges – my son's not a child anymore, but still needs a watchful eye. However, he also needs his privacy. This makes the Essential Indoor Camera's privacy shield is the perfect compromise between monitoring and privacy.
The Arlo Essential Indoor Camera's unique automated privacy shield is a feature designed to ease privacy concerns around having a security camera indoors. When the privacy shield is in the disarm mode, recording, motion and audio detection is disabled and won't be enabled until the shield is opened by the user via the Arlo app.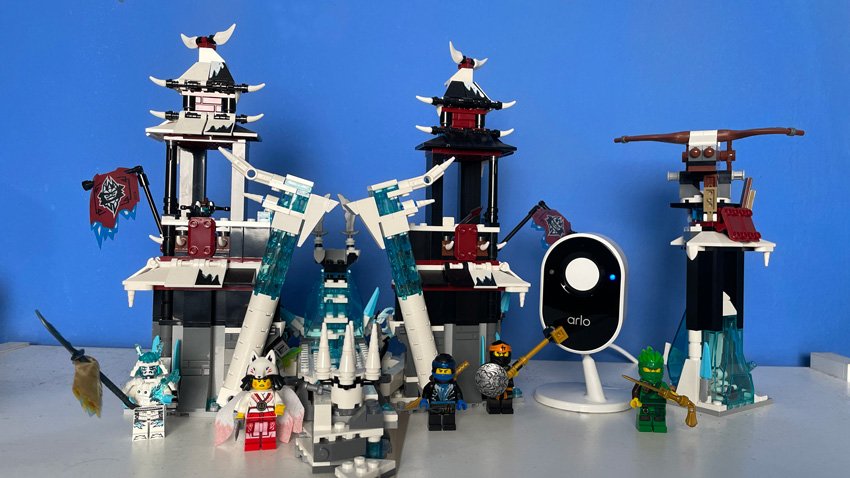 The privacy shield is also extremely visible, and covers the camera lens, giving people in the camera's field of view peace of mind that they aren't constantly being monitored. When you do decide that you want to see the camera's feed, log into the app and arm the camera. The shield slides away allowing the camera to see.
I believe this feature is key and will definitely help when having conversations with kids and the elderly about the need to install monitoring devices.
However, in the event that you're using the camera in a space that needs to be constantly monitored, you can also signal the privacy shield to open automatically and begin recording by starting a live stream or changing the camera to arm mode. This gives you the power to decide when their camera is monitoring a room and recording video/audio, and when it is not.
In the case of an emergency, a built-in siren provides an added safety measure, which can be triggered automatically or manually from the Arlo app, upon motion or audio detection – allowing you to deter an intruder… or wake an 11-year old that's dangerously close to being late for school… again.
Only available in white, the indoor camera features an integrated swivel mount that allows you to easily angle and mount the device on walls or place it on any flat surface to get your desired view.
However, like other Arlo products,  Arlo Smart provides extended 30-day rolling cloud storage of 1080p HD video recordings for added peace of mind. Smarter, customisable notifications enable users to detect people and animals inside the home
Priced at SGD 199, the Arlo Essential Indoor Camera is cost-effective, and offers a great balance between security and privacy.