Getting a smile you love is easier, and possibly cheaper, now that SmileDirectClub, the U.S.-based telehealth pioneer and market leader in dentist-directed remote clear aligner treatment, expands its offering to the region, and I give it a try.
As we delve deeper into a world of virtual meetings and video calls, we've also become more conscious about the way we look, especially when we tend to see (and keep an eye on) ourselves. This has given rise to Zoom Dysmorphia, also known as the "Zoom Effect".
What is Zoom Dysmorphia? According to the National Institutes of Health (USA), body dysmorphic disorder (BDD) is a disorder that consists of a distressing or impairing preoccupation with imagined or slight defects in appearance and is commonly considered to be an obsessive-compulsive spectrum disorder.
We've begun to take notice (more than usual) of how we look on video. While it's easier to do up your hair and apply make-up or filters, your smile and teeth aren't exactly quick fixes.
We've all had friends that opted for braces. It's a longer-term commitment, that needs to be managed and can be quite inconvenient. I know it from first-hand experience – I had braces to correct my teeth years back. It wasn't the most comfortable experience. From watching what you could eat to cuts in your mouth, and them just being so damn visible, I wasn't a fan.
Over the last couple of years, I started to notice that my teeth had started spacing out again – yes, I didn't exactly keep up with the maintenance schedule and I have no idea where my retainers are.
And then the Zoom Effect started to kick in. However, I did not want to go through the whole bracer experience again – the inconvenience, cost, and I just didn't want to look that way again. This is why when SmileDirectClub became an option, I jumped at it.
SmileDirectClub provides two teeth straightening options designed for minor to moderate teeth correction. SmileDirectClub aligners are prescribed 22-hour wear per day with an average treatment length of 4-6 months and allow customers to remove aligners to eat and drink.
Achieving the same results as SmileDirectClub aligners, the newly launched SmileDirectClub Nighttime Aligners are designed for 10 continuous hours of nighttime wear with an average treatment length of 10 months.
Unfortunately, SmileDirectClub isn't for everyone. While not suitable for more complex dental issues, it is ideal for people with mild to moderate crowding and spacing.
All potential candidates have to be evaluated and assessed to determine if the treatment is right for you and, more importantly, before making payment.
The evaluation process was very easy. First, you make a booking online at the SmileDirectClub website and select a time slot that works for you at a SmileShop.
When I turned up for my appointment (I selected the SmileShop at Wheelock Place) I realized that it was located within a dental practice that they've partnered with – Nuffield Dental.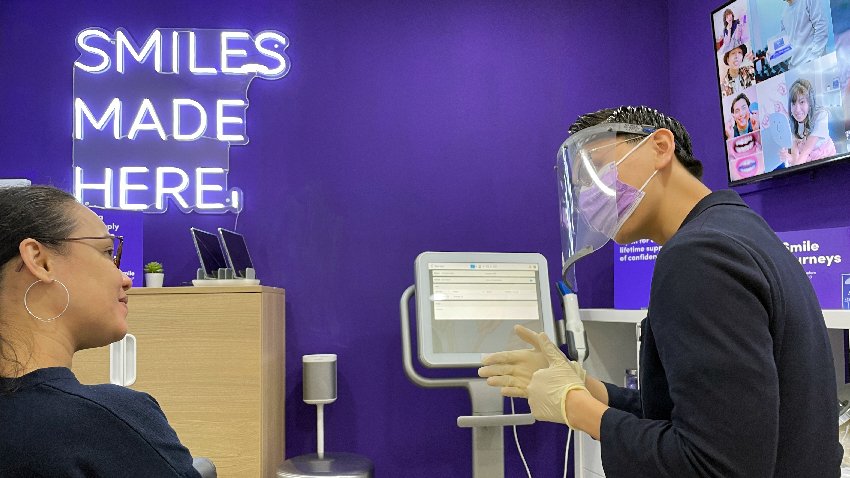 Once it's your turn, the consultant takes a 3D image of your teeth that's used for the assessment and used to design the treatment plan. The customized plan was then reviewed and approved by one of the registered Dentists at Nuffield.
The consultant was also able to simulate how my smile would evolve from its current state to after the proposed treatment, which definitely gives you some extra motivation to see it through.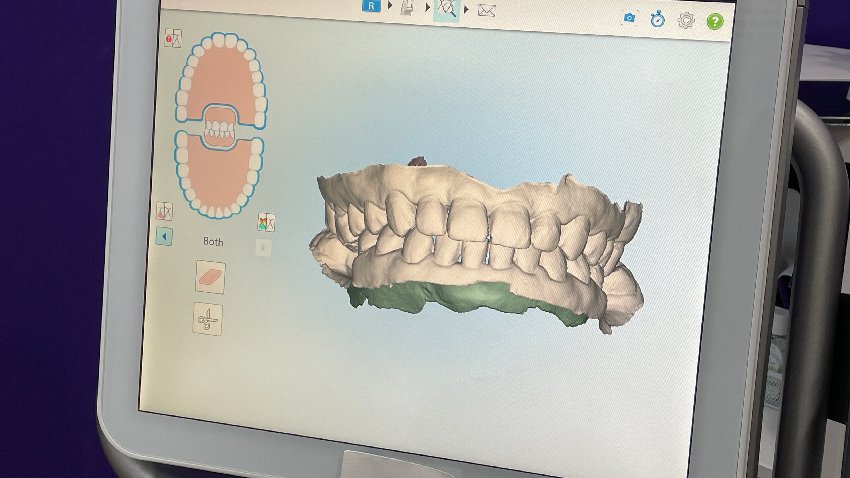 One thing to note is that is good to go for cleaning with your regular dentist first before heading in for a scan to get the most accurate image for your aligners.
Once the scan is done and reviewed by the Dentist on-site, it is sent to SmileDIrectClub for final approval. Within two weeks, I heard the good news that I was approved and the aligners would be sent over from the U.S. in about a month.
4 weeks later the aligners were delivered right to my doorstep containing the 4-month plan (12 aligners) and other accessories. The aligners were clearly labelled with my name, the local dental consultant's details, and the week they were supposed to be used.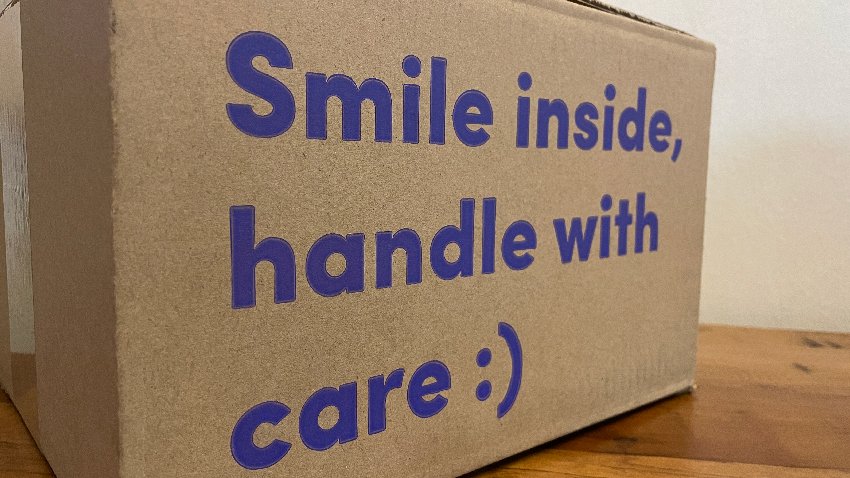 Each aligner basically shifts your teeth week by week and therefore should be strictly used in sequence, which is definitely helped by the pull-out mechanics the packaging uses ensuring you're using the right one at the right phase of your treatment.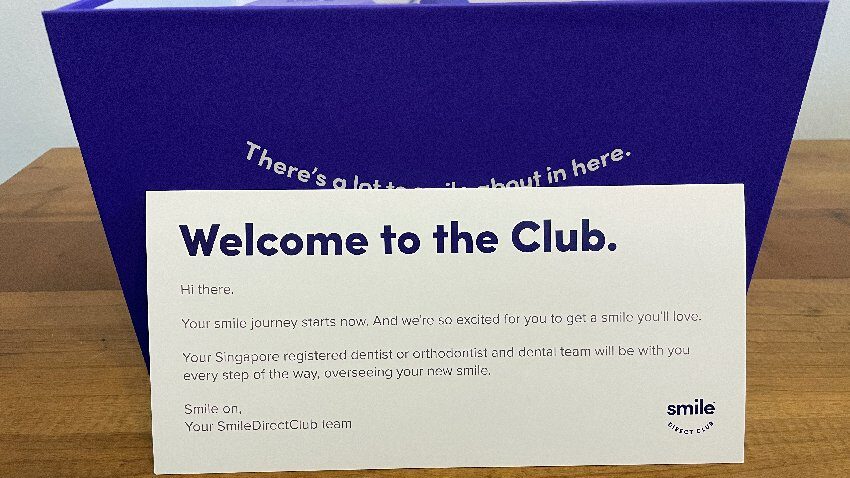 The aligners are made from BPA-free plastic look so thin and light but are actually quite sturdy. They fit right over your teeth and once on, you can hardly see them anymore.
Each week, you take a picture and log onto the online portal that reminds you to change your aligners to a new pair and track your progress.
Right now, I'm two weeks into the program and one of the great aspects of the treatment is that it doesn't interfere with my daily routine. I can eat what I want when I want to. You just need to remove them and keep them in the purple case when you're having food and pop them back in after.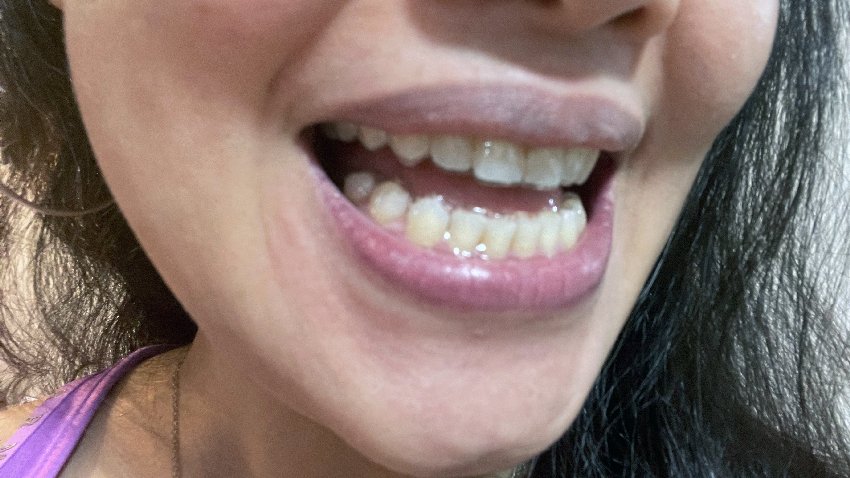 Also unlike my experience with bracers, I haven't experienced any cuts in my mouth as well. It is not to say there is no discomfort. The aligners are shifting your teeth to a new position, so you do feel "movement". But it is nothing severe or uncomfortable even.
In addition to the aligners, you also receive a 'smile stretcher' to wear and take photos to monitor your progress. You also receive a container to store your aligners, an emery board that allows you to file edges of the aligners that might make you feel uncomfortable, and some chewable that help you get your aligners in place if needed.
A bonus part of the treatment, and immensely important to show off your new smile, is the inclusion of four tubes of teeth whitening gel to get a shining white smile and rid my teeth of coffee stains.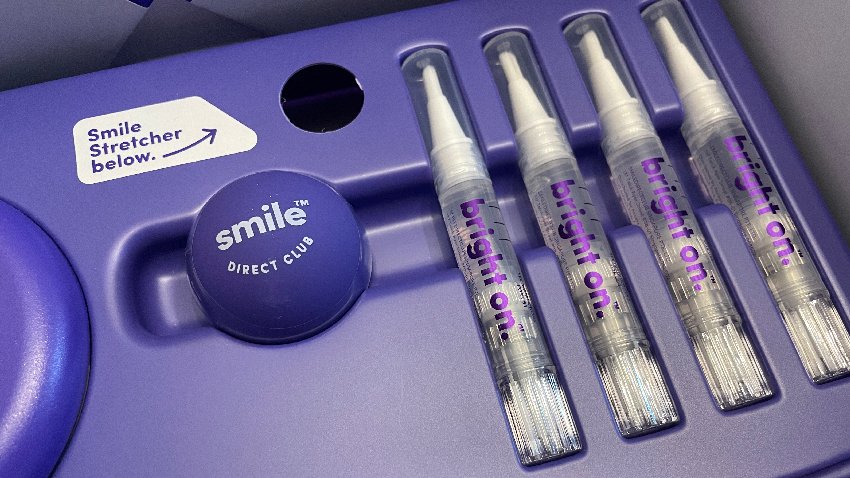 As it stands, I'm extremely satisfied with the service and quality of the treatment and provide an update at the end of my journey.
SmileDirectClub aligners are available in Singapore for a single payment of SG$2,500 or 24 monthly payments of SG$115 with a S$350 deposit.
Presently SmileDirectClub clear aligners are only available to eligible customers in the U.S., Canada, Australia, the UK, New Zealand, Ireland, Hong Kong, Germany, and Singapore.