Razer has announced the Razer Kaira Pro Designed for Xbox, a high-performance wireless gaming headset for Xbox Series X|S featuring Razer's latest award-winning audio technologies, designed to delivering a next level audio experience on the next generation of Xbox consoles.
Using Razer's TriForce Titanium 50mm Drivers and HyperClear Supercardioid Mic, and with Xbox Wireless and Bluetooth 5.0 connectivity, the Kaira Pro aims to provide stunning audio and clear voice comms for both Xbox Series X|S and cloud gaming players.
Today, gamers can access more than 100 game titles on Xbox consoles, PCs and – with the advent of cloud gaming – Android devices with a membership to Xbox Game Pass Ultimate. But a lack of cross-platform compatibility left gamers using different headsets to play the same game on different devices, often compromising on performance and features. With the Razer Kaira Pro, gamers can use the same headset on their Xbox Series X|S, PC and Android phone or tablet whether at home or on the go.
Now that gamers can play their favorite games almost anywhere they want, the need for a high-performance, multi-platform headset is greater than ever. With the Kaira Pro, gamers now have a single headset for use at home on their Xbox Series X|S or PC, which is also ideal when they're out and playing on their Android phone or tablet. By pairing the Kaira Pro with a Razer Kishi and Xbox Game Pass Ultimate, gamers can take the full console experience with them wherever they go.
The Kaira Pro is specifically designed for multi-device compatibility, capable of connecting to a variety of platforms and devices. Using Xbox Wireless and Bluetooth 5.0, the Kaira Pro can be connected to the new Xbox Series X|S without the need for a dongle, and to Windows 10 PC and Android phones or tablets via Bluetooth 5.0, allowing gamers to take their headset to as many places as they take their games.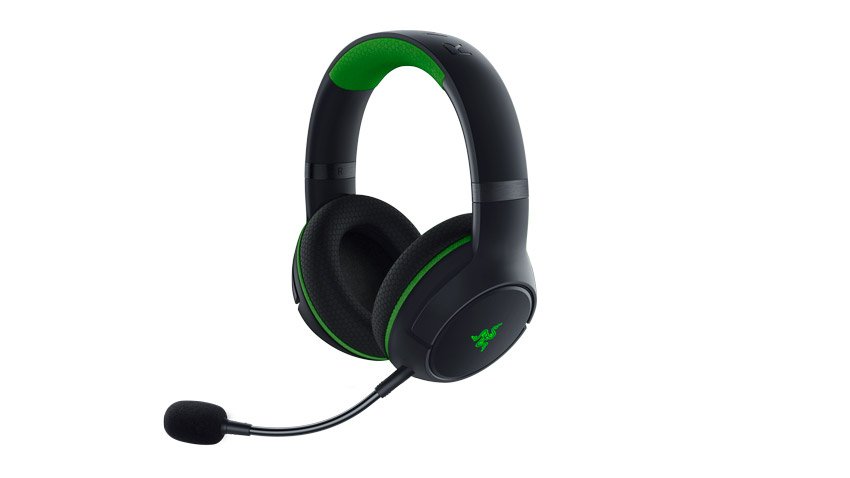 Using an innovative dual microphone design, the Kaira Pro has a detachable Razer HyperClear Supercardioid Mic which can be removed, and a separate, built-in mobile microphone, concealed within the headset automatically takes over voice communication, keeping the look of the Kaira Pro clean and lightweight.
Using the same Razer TriForce Titanium 50mm Drivers that debuted in the multi-award-winning Razer BlackShark V2, the Kaira Pro provides even brighter, clearer audio, with individually tuned high, mid and low range frequencies for clearer trebles, a rich midrange and powerful bass, to deliver an immersive audio experience.
Via the EQ preset button, Xbox gamers can toggle through four equalizer presets such as an FPS Mode to enhance in-game audio like enemy footsteps, or select Bass Mode for a more powerful, booming game sound.
Designed for long play sessions, the Kaira Pro uses an ultra-soft breathable memory foam, with ear cushions designed to minimize heat build-up and perspiration. A soft, well-padded headband over a lightweight stainless-steel frame ensures a flexible and extremely durable design.
The Razer Kaira Pro will be available at S$229.90 from 16 November 2020.