Pros
Gorgeous 4K graphics
Quiet and doesn't run hot
Significantly faster loading times
Revolutionary DualSense controller
Refined and fast new UI
Cons
Large, cumbersome design stands out but not in a good way
Internal SSD storage fills up quickly
Limited backwards compatibility
Increased game prices
Requires HDMI 2.1 for 4K/120fps gameplay
The PS5 is here and it genuinely feels like we're entering a new era of console gaming. Games don't just look better, they load faster and run smoother. Coupled with new features like the exceedingly thoughtful user interface and the vastly innovative DualSense controller, the PS5 delivers a truly next-gen gaming experience.
Related: Spider-Man: Miles Morales Is A New Hero For A New Gen!
PS5 DESIGN AND STORAGE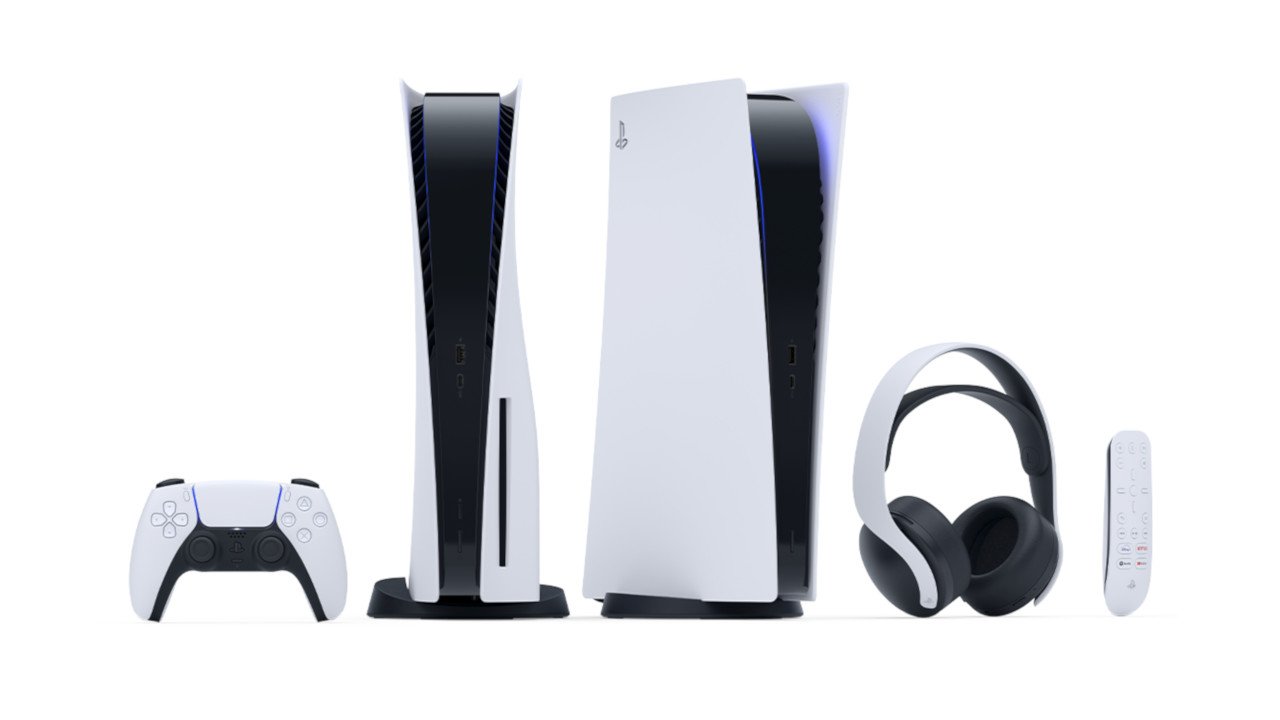 The PS5 is anything but subtle. Standing at 39cm x 10.4cm x 26cm (W x H x D) tall and weighing in at 4.5kg, the PS5 towers over every console ever made. That said, it's nevertheless beautiful in its own right, like a miniature of a futuristic sky-scrapper straight out of Cyberpunk 2077.
However, it's impossible for the PS5 to seamlessly integrate with the rest of your entertainment system without a fair bit of manoeuvring. It just takes up so much space! In the end, it seemed wiser to prioritise better airflow, leaving the chonky bad boy vertically upright beside the TV.
We like the fact that the side plates can be removed, providing better access to the in-built dust catchers and external SSD port. And, like the PS4 which allowed custom faceplates, we are hoping that Sony will make this feature available in the future for the PS5.
PS5 PERFORMANCE

The PS5 is a beast of a console. Unlike the roaring jet engines of the PS4 Pro, however, the PS5 is shockingly quiet and never runs hot, not even after hours of gaming.
On a TV with HDMI 2.1 connectivity, the PS5 can deliver crisp 4K gaming at 120fps, and even supports 8K gaming at 60fps. However, even if you only have a HDMI 2.0, the games still run incredibly smooth at 60fps.
The added ray tracing feature brings a new level of immersion with realistic lighting and shadow details in supported games. You can experience this added realism in launch day title, Spider-Man: Miles Morales.
Watching sunlight bounce off snow and New York City's skyscrapers left us in awe — it felt akin to playing on a high-end PC. You can see Spider-Man's reflection when scaling a building and even wet puddles reflect what's around them! Despite being graphically intensive, the PS5 is still able to run Spider-Man: Miles Morales at 4K/30fps.
Insanely fast loading times, thanks to the 825GB SSD, has significantly improved user experience. Gone are the days of Instagram browsing while waiting for a game to load from the home screen. In Spider-Man, the load time for fast-travel is near instantaneous!
But while we may love the speed, its storage space left us wanting. Out of the 825GB internal storage available, a fair bit gets taken up by the operating system. This leaves us with only 667.2GB of usable storage.
If you prefer buying physical copies of Playstation games, the storage space isn't much of an issue. But if you're going digital, you might have to look into upgrading storage space with PS5 compatible NVMe SSDs. Luckily, unlike the XBOX Series' proprietary expansion cards, Sony allows third-party manufacturers to make compatible SSD drives.
PS5 DUALSENSE WIRELESS CONTROLLER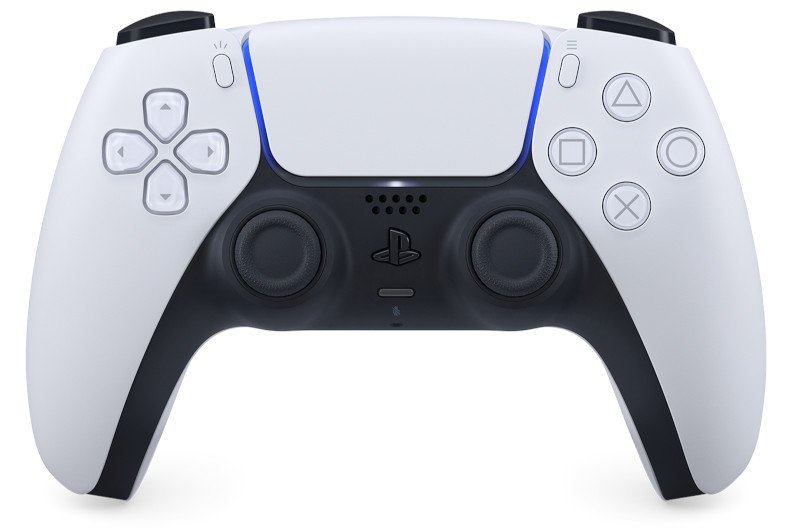 The DualSense controller is arguably what makes the PS5 feel truly next-gen. The adaptive triggers and haptic feedback work in tandem to provide users a revolutionary gaming experience. Astro's Playroom comes installed on every PS5 and we strongly recommend that you give it a go as it fully shows off what the DualSense has to offer.
Every surface Astro runs on triggers a unique vibration, whereby the haptic feedback from walking on grass is palpably different from hard metal or water. When it rains, you can feel every pitter-patter of rain hitting Astro's umbrella. If a strong wind blows, you can feel where it's coming from based on the rumbling sensation in the DualSense.
When drawing a bow, you can feel the tension of the pulled string from the resistance of the adaptive triggers. How hard you press down on the trigger also determines how high or far Astro will jump in his spring loaded suit. Not to mention, you can blow air into the DualSense to move the pinwheels and the DualSense mic will pick up on it, a feature which also appeared with the Nintendo DS. All of this tactile feedback makes doing the most mundane of tasks like running around incredibly enjoyable and exciting.
You can also access the PS5's Tempest 3D Audiotech by simply plugging in your headsets into the DualSense's 3.5mm headset jack, or through USB connection to the console. We've tested out the 3D Audio on supported PS5 games and found that it's fairly similar to Dolby Atmos compatible games. It's a welcome enhancement with lots of potential but it really depends on how developers utilise it in future games.
PS5 NEW UI AND USER EXPERIENCE

We are big fans of the new UI. Minimalist and quick, the UI's clean aesthetics feel like a step up from the PS4's slow and cluttered interface. The fact that you can switch between games with little loading time is an immense plus in our books.
The Control Center, accessible via a tap on the Playstation button while in-game, makes for a seamless way to use other console features without exiting the game. It also brings up cards that highlight your latest activity, including trophies earned, progress status and game guides. This is a nice touch, especially for those who like a quick overview, however we don't see ourselves using this feature as much as we'd like to since our phones can do the same search for game guides, only faster.
It bugs us that holding down the Playstation button is no longer a shortcut to choose "sleep", "restart" or "shut down". Yes, it's only a few more buttons away but of all the shortcuts, you'd think this function should be more convenient.
PS5 PLUS COLLECTION AND BACKWARDS COMPATIBILITY

The PS5 launch day lineup is no doubt set to impress. From Playstation exclusives like Spider-Man: Miles Morales, Sackboy: A Big Adventure, and Demon's Souls, to third-party games like Assassin's Creed Valhalla, Call of Duty: Black Ops – Cold War, and Godfall, you are sure to stay occupied for the rest of the year.
You can also revisit PS4 games with the Plus Collection, which includes some of the best mainstream hits such as God of War, The Last of Us Remastered, and Resident Evil 7: Biohazard.
While 99% of PS4 games are playable on PS5, unfortunately the PS5 is not backwards compatible with games from the PS3 and earlier. The PS5 game library is extensive but admittedly not as massive as the XBOX Series' full backwards compatibility.
PS5 game prices have also increased, much to our dismay. With an average increase of $10USD, the now $70USD price tag means we have to fork out as much as S$97.90 for a standard edition game.
PS5 I LOVE YOU
View this post on Instagram

The PS5 is a massive leap forward for console gaming. Granted, the value of the PS5 will only reveal itself over time, but so far it's made quite the first impression. It promises and certainly delivers a next-gen gaming experience with its faster speeds and revolutionary controller. More importantly, the console comes armed with exciting launch day and future exclusive titles that make it all the more tempting to own a PS5. With the pandemic forcing us indoors, the PS5 definitely makes for a perfect companion — that is if you can get your hands on one.