PRISM+ have announced that its entire TV line-up will be refreshed, as it replaces its 4K Android TV Series with Google TV. Leading the refresh is the all-new PRISM+ Q-Series Ultra, which will see the brand introduce QLED display technology in their line-up for the first time, along with a slew of other features such as HDR10+ and Filmmaker Mode.
The Q-Series Ultra QLED will feature three models, the Q55 Ultra, Q65 Ultra and Q75 Ultra.
Aside from the new features, the Q-Series Ultra will retain most of the popular features that made PRISM+ TVs so popular with its users. These include the Hands-Free Voice Control, Dolby Vision HDR, and Dolby Atmos immersive audio.
Additionally, PRISM+ will be refreshing its largest-ever TV, the Q86-QE PRO, as well as its entry-level Q-series TVs to Google TV. The Q86-QE PRO 2023 Edition will also come with HDR10+ and Filmmaker Mode.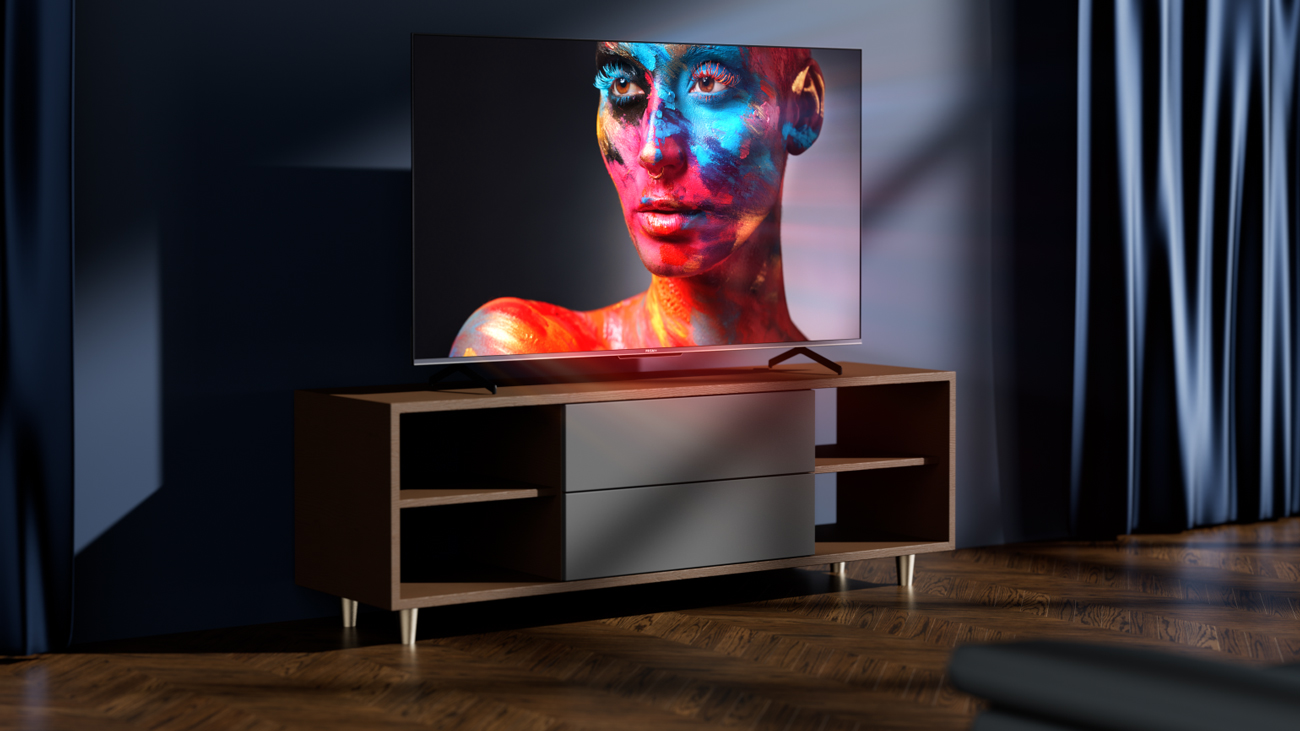 "As a brand, we have always strived to make premium technologies that improve the user experience accessible to consumers. The move to migrate to Google TV will mean our users are acquainted with a content-first approach and mobile-friendly interface," said Jonathan Tan, Founder and Managing Director of PRISM+.
"As with all PRISM+ products, we aim to make premium technologies accessible to the masses – and the introduction of QLED displays, HDR 10+ and Filmmaking Mode will see us enhance the home cinematic experience at wallet-friendly prices."
The 2023 Edition PRISM+ Google TV line-up: 4K QLED Display and More
Leading the Google TV line-up refresh is the PRISM+ Q-Series Ultra, the brand's first 4K QLED TV display. Featuring three models, the Q75 Ultra, Q65 Ultra, and Q55 Ultra, the local brand's latest line of TVs promises premium features at wallet-friendly prices – with its launch pricing more than 60 percent less than QLEDs from traditional brands in the same class of TVs.
Utilising the power of quantum dots, microscopic molecules that enhance light and colour, the PRISM+ Q-Series Ultra promises improved colour vibrancy, brightness, and contrast. The PRISM+ Q-Series Ultra will also include improved technologies to bring home cinematic experiences to new levels.
In addition to well-loved features such as Dolby Vision HDR, and Dolby Atmos, the Ultra will also feature HDR10+. The latest standard in HDR allows devices to set colour and brightness levels frame-by-frame, allowing for higher brightness levels and better contrast.
The Q-Series Ultra will also feature Filmmaker Mode, which allows the device to detect and support the content's original format. This means that users can truly enjoy content as intended by its creators, without fear of interference from the device.
The refresh will also see a revamp for the Q-Series PRO, which will retain the brand's largest TV display, the Q86-QE PRO 2023 Edition. The Q86-QE PRO 2023 will feature all the bells and whistles of the Q-Series Ultra, without the QLED display.
Meanwhile, the brand's entry-level Google TV, the Q-Series, will feature four models, the Q32 2023, Q43-QE 2023, Q55-QE 2023, and Q65-QE 2023. In addition to retaining popular features such as the Quantum Color technology that enhances colours and brightness, the Q-Series will also receive the upgrade to Google TV.
Phasing out Android, hello Google.
PRISM+'s latest refresh for its TV line-up will see the introduction of the Google TV, as it phases out its existing Q-Series and Q-Series PRO Android TVs.
Aside from bringing over 700,000 movies and TV episodes across major streaming apps, the new interface will empower users with more personalisation – improving content discovery, parental control, access to apps, as well as increased connectivity to their network of smart home devices.
Google TV takes personalisation to a whole new level with Google Profiles. Each individual Google Profile is tailored to the user's viewing behaviour and interest, recommending content across all major streaming platforms and live TV.
The accompanying Google TV app grants users an even higher level of personalisation, allowing them to add content and manage their Watchlist on the go; with the app essentially doubling up as a virtual remote that allows you to take your content wherever you go.
Users can enjoy a seamless experience regardless of whether they are looking for entertainment, browsing google for answers, or planning their day. The built-in Google Assistant is designed to make TVs more helpful than ever. Users can use their voice to find movies, stream apps, play music, as well as control their TV and connected smart home devices. In addition, the built-in Chromecast will allow for users to cast from their devices directly to the TV, allowing their devices to communicate seamlessly and without hassle.
The new interface will also empower parents with more parental control of their child's viewing activities, with the Kids Profile feature. The feature will allow users to restrict streaming services or content of their choice, monitor activities and set time limits for viewing.
Enjoy even more personalisation and functionality with the Google TV Play Store. Google TV users will also be able to access the widest array of apps on their TV, with over 10,000 apps available for download.
All PRISM+ Google TVs will also receive an updated remote control, which will feature a sleek ergonomic design, and several additional hotkeys such as a programmable hotkey button, a watchlist button for Google TV recommendations across all streaming apps, Google TV Dashboard button, Google TV Profile button and Live TV Guide button.
Pricing, Promotions and Availability
PRISM+ Google TVs are available for purchase on the PRISM+ online store, physical retail stores and all authorised online retailers.
The PRISM+ Google TVs will be launching at a special promotional launch price across all platforms on 11 November 2022 for the 11.11 sale, with additional discounts from Grab, Shopee, Lazada and TikTok.
The Q-Series Ultra will be available for pre-order from 11 November 2022 – Q75 Ultra: $1,499 (Launch Promo: $1,449), Q65 Ultra: $1,199 (Launch Promo: $$1,149) and Q55 Ultra: $999 (Launch Promo: $949).
The Q-Series PRO 2023 will be available for purchase from 11 November 2022 with the Q86-QE PRO 2023 priced at $2,799 (Launch Promo: $2,599).
For the Q-Series 2023, all models except the Q43-QE 2023 will be available for purchase from 11 November 2022. The Q43-QE 2023 will be available for pre-order on 11 November 2022.
The Q-Series 2023 will be priced at $299 for the Q32 2023 (Launch Promo: $279), $499 for the Q43-QE 2023 (Launch Promo: $479), $699 for the Q55-QE 2023 (Launch Promo: $649) and $949 for the Q65-QE 2023 (Launch Promo: $899).