Pros
Great Visuals
Outstanding price
Amazing warranty
Cons
There are better panels out there
*Update: PRISM+ has since launched the improved Q Series PRO Android TVs. 
Singaporean consumer tech company PRISM+ scaled from affordable performance gaming monitors to smart TVs not too long ago. They've upped their game again and have become the first Singaporean TV brand to have been approved to run on the official Android TV operating system by Google, with their new PRISM+ Q-series.
We're no strangers to PRISM+ TVs (check out our PRISM+ E55 review), and they've only gotten better. However, the big draw for me personally was that they weren't only better but bigger. The new PRISM+ Q75 (which we're going to talk about in this review) at 75″ is the biggest TV the company has to offer.  Previously, the E65 was the largest they carried.
The PRISM+ Q75 Android TV is a beast of a TV, at 1675mm x 1020mm, and you can immediately feel the difference when switching from a 65″. It's hard to think about ever having a smaller screen. With its 1cm black bezel, you actually get a full 75″ screen, with no lost real estate.
The 4K IPS screen has a maximum resolution of 3840 x 2160 and supports HDR 10 and Dolby Vision that provides greater colour contrast for a more dynamic viewing experience. As a result, the viewing experience is excellent, and the screen can maintain deep blacks and bright colours in a brightly lit living room and at various viewing angles.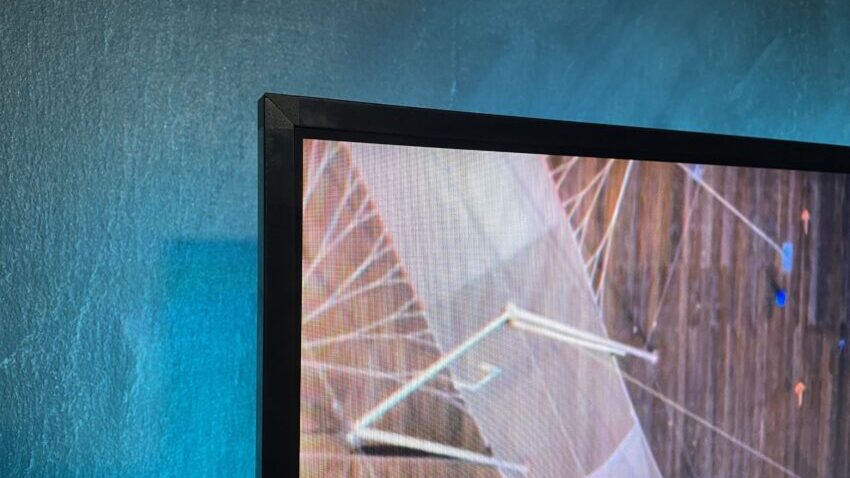 Of course, the viewing quality is only as good as its source. The Q75 comes with one HDMI ARC input, two HDMI 2.0 inputs, two USB inputs, AV input, Optical Audio out, and a LAN port. The three HDMI ports provide enough options for a console, cable TV and media hub to push content to your screen. In our testing, we had it connected to a PlayStation 5, Singtel Cable TV and the Apple 4k TV.
The colours were nice and vibrant on both the PlayStation 5 and the Apple 4K TV, and even the Singtel Cable box that can only push out content at a max 1080i resolution didn't look bad. It was truly impressive.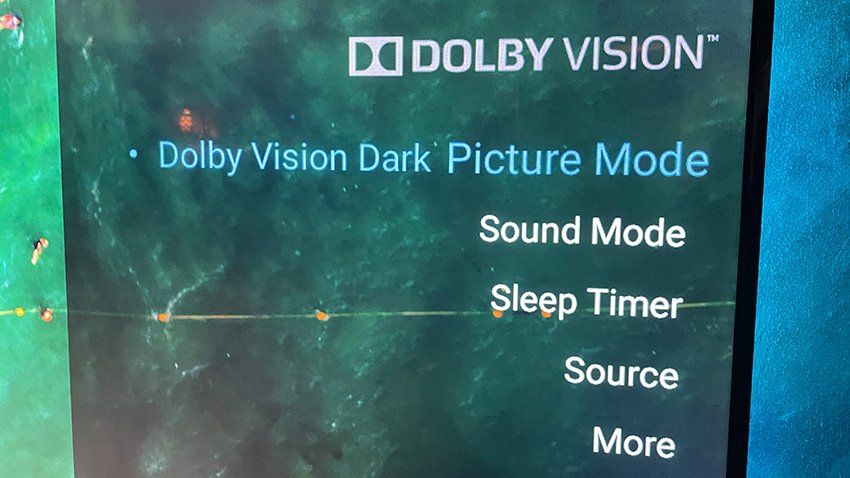 However, the HDMI 2.0 interface can only reach a maximum refresh rate of 60Hz, which is great for normal viewing. Still, it won't take advantage of the PlayStation 5's (and other newer devices) capability to push out content at a smoother 120Hz.
The TV supports MEMC motion smoothing that adds more frames to the output to provide a smoother viewing experience – especially for high-speed action and sports. You can choose between four levels of motion smoothing (from off to high) to suit your own personal preference.
I found that it did help slightly when watching football on cable, but not all that much. However, considering that the cable box could only push out the feed at 1080i, it was still a good viewing experience.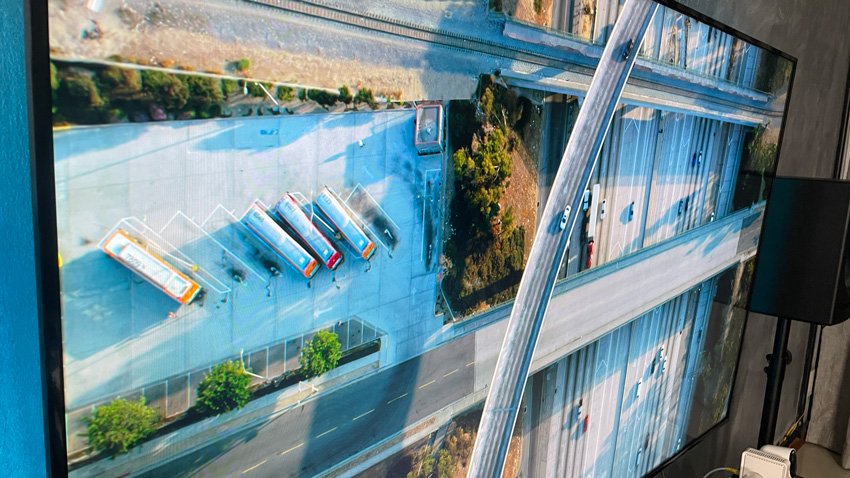 The Q75 has two down-firing speakers that support Dolby Audio and TruSurround Sound. While they were decent and can get loud, always invest in a soundbar (at least) and don't rely on built-in TV speakers. The Q75 has done away with the 3.5mm output, but the 'digital out' will work with any decent sound system or soundbar.
There are some very noticeable additions and upgrades between the PRISM+ Q Series and the older E Series. The biggest difference is the introduction of Android 9.0 rather than its own interface. The PRISM+ Q Series now has access to more than 5,000 apps on the Google Play store from streaming services to arcade games. You can also use Google Assistant and bring the TV into your smart home ecosystem.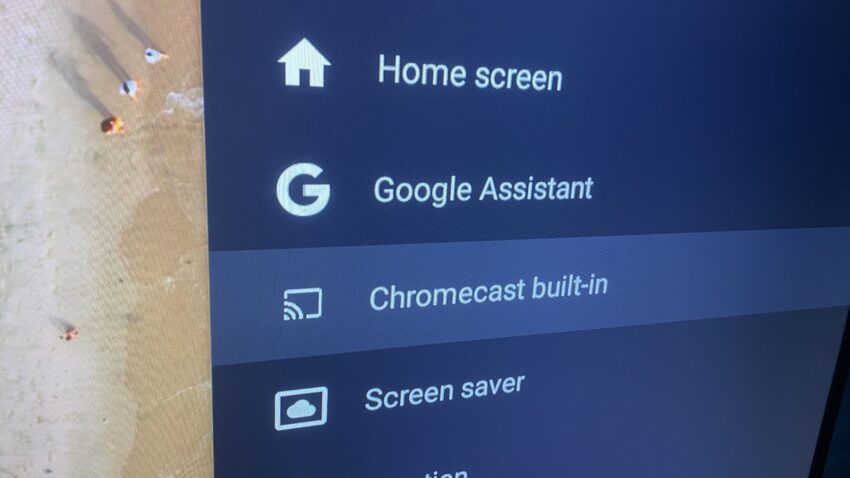 Another important upgrade has been made to the TV remote. Where it was once reliant on Infra-Red, which meant that you had to point towards the receiver, the Q Series comes with a Bluetooth remote that also performs a secondary role as the microphone for your google assistant.
Conveniently, the remote control has direct launch buttons for Netflix, Amazon Video, YouTube, Google Play and Google Assistant. In addition, the Q75 also has Chromecast built-in that allows you to cast photos, videos and music from your phone to the large 75" screen.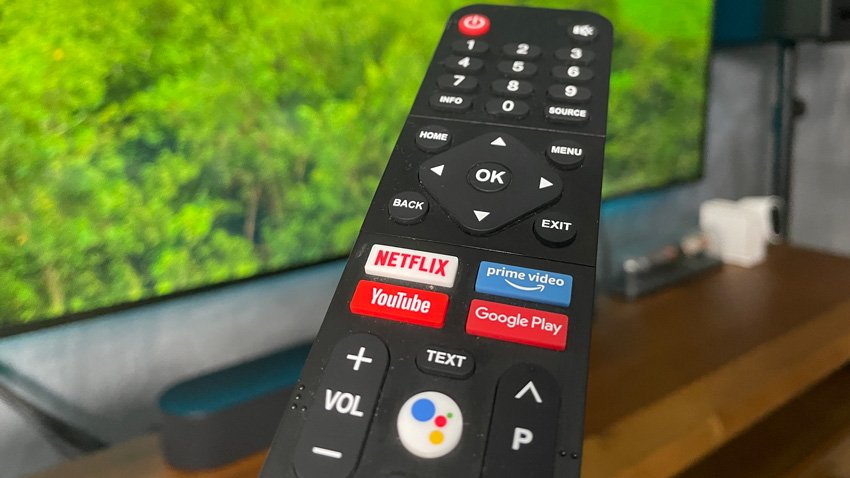 Utilizing Bluetooth 5 standard, the Q series is able to connect to soundbars, karaoke systems, keyboards, mice and other peripherals via Bluetooth with faster transmissions speed and greater range.
The PRISM+ Q75 also comes with the option to wall mount, which I truly recommend. Get a swivel mount if you are able to for easy access to the ports on the back, which makes it very convenient on the long run.
Is the PRISM+ Q75 the best TV money can buy? No, it's not. Premium OLED screens definitely provide a better visual display than the Q75's IPS panel. Other premium TVs are also capable of supporting content at 120Hz. However, at SG$1,699, the Prism+ Q75 is a fraction of the price of other TV brands.
Not only that, the 3-year on-site warranty gives you peace of mind that most other brands don't provide. You know you'll have a working TV for 3 years and you don't need to find a way to lug it to a service centre.
The PRISM+ Q75 Android TV is a great buy with its amazing price. It is a great option for those that have always wanted the "big TV experience" but never wanted to shell out too much cash for it. Now you can, with a TV that performs well and doesn't cost a bomb.