PRISM+ has launched its series of affordable Android Televisions (TVs), the PRISM+ Q Series, in Malaysia.
Consumers can now get their hands on a premium 55" Android TV with Quantum Colors at just RM2,299, which is almost 25% off the current market price against TVs within the same range. The PRISM+ Q Series Android TVs will also include a 65" variant that will retail for RM2,999.
Home entertainment has become increasingly important as many consumers now spend most of their time in the safety and comfort of their own homes, even while working.
The PRISM+ Q Series Android TVs cater to such consumers seeking to elevate their on-screen entertainment at home but are reluctant to spend a premium sum on 4K TVs, be it to upgrade their current TVs or as a new purchase.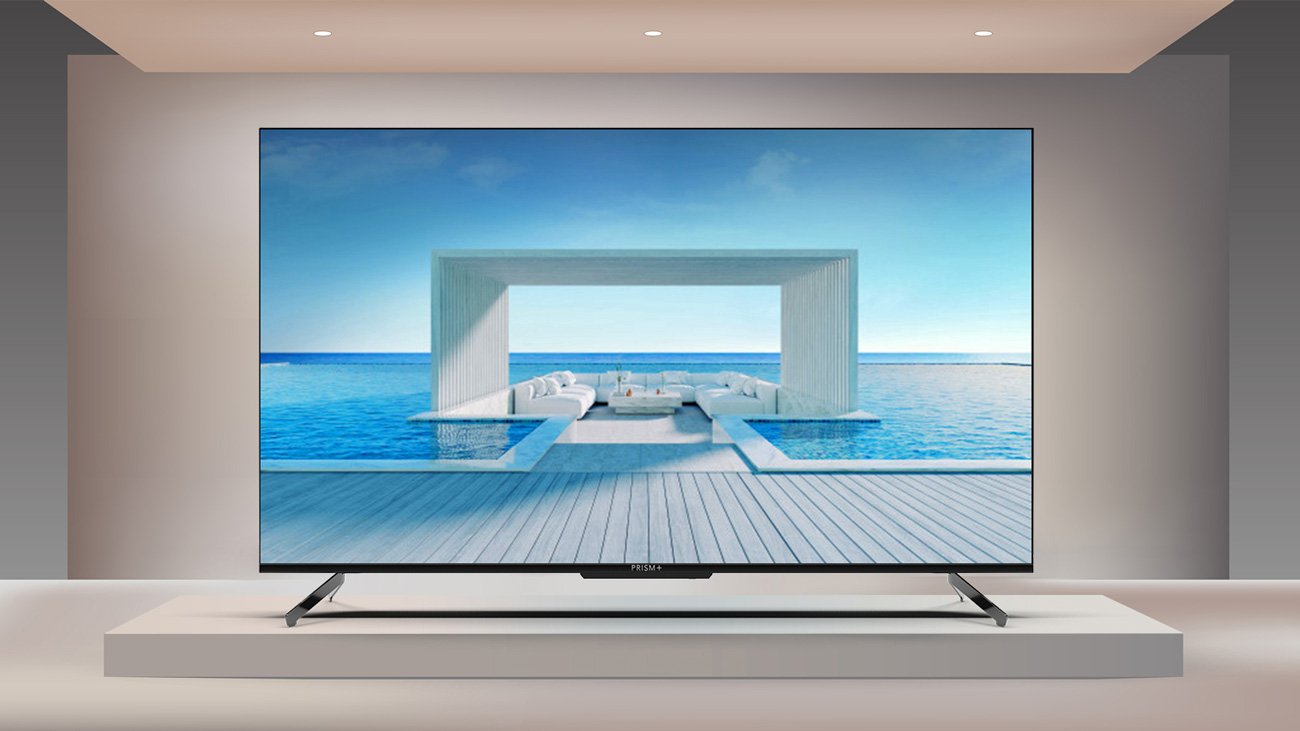 Featuring a sleek ZeroBezel design and 4K Ultra HD resolution with Quantum Color backlight hat gives the TV even brighter, more vibrant, richer colours, the Q Series Android TVs operates on the official Android TV 10.0 Operating System with full access to the Google Play Store, giving consumers access to more than 5,000 compatible apps.
"With more time being spent at home, many consumers look to level up their on-screen entertainment but are not willing to splurge on Android TVs. As the availability of Android TVs has increased significantly, we can now offer industry-standard Android TVs at a lower price point to cater to such consumers. We're committed to the objective of providing the highest standard of service and quality to Malaysians," said Eric Kam, Country Director of PRISM+ Malaysia.
The Q Series Android TVs come preloaded with Netflix, YouTube and Amazon Prime, which are officially certified to be able to stream 4K content, a feature rival TV brands might not support.
Both models also support Chromecast, allowing users to cast high-quality content from their smartphones and laptops onto the TV with ease. Furthermore, with built-in Google Assistant, consumers can control the TV with just their voice.
Turning on the TV, switching channels and even controlling other smart devices in their living room can be done by simply pressing a button and speaking. You can verbalize commands, such as "play Stranger Things on Netflix", making the Android TV play Stranger Things on the built-in Netflix app. Users can also issue commands in Malay, English or Chinese language.
In Malaysia, all Android TV orders are shipped directly from their centralized Petaling Jaya warehouse.