It has been an 11-year wait to play the original version of the prequel that only came out in Japan for Nier fans. For everyone else, Nier Replicant ver.1.22474487139 is a do-over of the cult classic that never reached the same level of success or praise as its sequel, Nier: Automata.
When Nier was first released in Japan, there were two versions; Nier Replicant was a PS3 exclusive, and Nier Gestalt was an Xbox 360 exclusive. Only Nier Gestalt, which featured an older lead, made it beyond Japan's shores, and it was simply known as Nier.
Though applauded for its compelling story and world-building, many were let down by Nier's poor graphics and clunky battle mechanics.
Here's where Nier Replicant ver.1.22474487139 or simply Nier Replicant comes in. It's a remake and remaster of the Japan-only release that addresses its bigger complaints.
Ahead of its official release on 23 April 2021, Square Enix has provided an early preview copy of the game. Three hours into Nier Replicant, and it's certainly shaping up to be an intriguing experience.
As I plunged headfirst into the preview build, I'm immediately struck by the extensive visual overhaul. Textures look more detailed and vibrant without ever stripping Nier Replicant of its distinctly bleak atmosphere.
Visually, Nier Replicant doesn't look out of place next to Nier Automata, which will appeal to newcomers to the franchise.
Combat in Nier Replicant is simple yet satisfying. You can alternate between tapping light and heavy attack buttons for physical sword combos or unleash wild, magical attacks with the shoulder buttons.
Since you can now make both physical and magical attacks simultaneously, there's a lot of flexibility and fun to be had when spamming moves.
The reworking doesn't quite reach Nier Automata's combat's complexity and depth, but the added fluidity and deftness of the characters' movements are a definite welcome change.
Like Nier Automata, you can expect the same creative use of genre shifts to keep you on your toes. Elements like an action platformer, side-scrolling and top-down combat are seamlessly introduced during gameplay.
Though they may sometimes be frustrating to beat, genre shifts keep the game's relatively simple level designs from becoming too repetitive.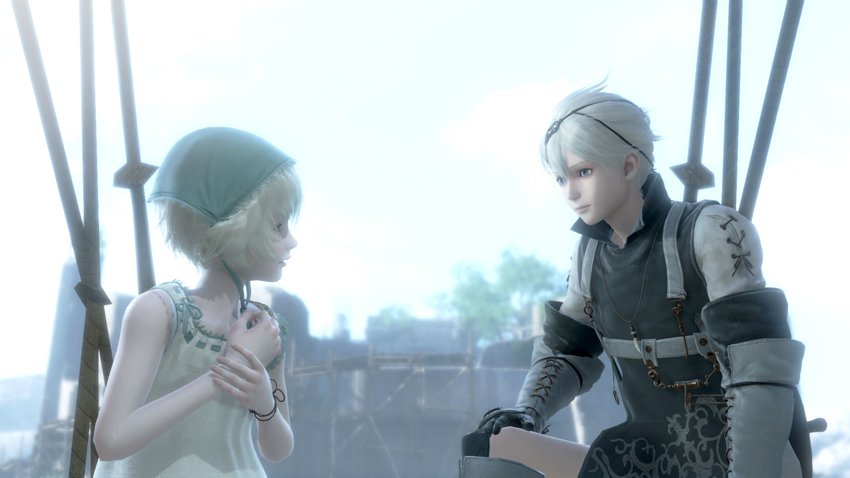 At the core of it, Nier Replicant is about a teenager trying to save his sister from a terminal illness. In the early stages of the game, you're plagued by an overarching sense of dread and urgency that's only tempered by the surrounding mysteries of a fallen civilisation.
The pervading sense of loss and intrigue is further heightened by sprawling ruins of cities and a rich, melancholic soundtrack. Despite its cosmetic and combat upgrades, the greatest appeal of Nier Replicant still lies in its storytelling and world-building.
Nier Replicant has gone above and beyond as a remake/remaster from the early preview. Developer ToyLogic has managed to refine the game without compromising on the spirit of Nier, making it a worthwhile visit for fans and newcomers.
For a more in-depth review of Nier Replicant, be sure to check back with us later this month.