The ubiquity of wireless earbuds in recent years cannot be denied. However, when it comes to using them for work-related activities such as voice or video calls, users often encounter challenges. The call quality provided by conventional wireless earbuds tends to fall short when compared to dedicated headsets.
In the era of hybrid work, where lightweight and portable audio solutions are more important than ever, professionals require true wireless earbuds that not only deliver exceptional performance but also offer a discreet and sleek design. Addressing these needs, Poly has unveiled the Voyager Free 60+ UC earbuds.
A Revolutionary Charging Case for Effortless Control
Gone are the days of fumbling with controls on your phone or earbuds. The Voyager Free 60+ UC features a unique charging case that serves as a centralized control center, streamlining your entire audio experience effortlessly.
The charging case immediately captures attention with its striking OLED touchscreen display, which illuminates with vibrant icons when the earbuds are removed or when the adjacent button is pressed. With the touchscreen, users can easily manage music playback, activate active noise cancelling mode, switch between devices, adjust volume levels, and check battery status.
But that's not all. The touchscreen also conveniently displays a QR code for quick access to the Poly Lens app (compatible with phones, PCs, and Macs) or the product manual.
Unmatched Functionality in a Single Case
Inside the case, users will find the BT700 USB Bluetooth adapter, a valuable addition that enables seamless connectivity between the Voyager Free 60+ UC and computers or laptops. This adapter offers a reliable wireless connection with a range of up to 30 meters. Moreover, during calls, the charging case can be used as a mute switch, enhancing convenience further.
In addition, the charging case doubles as a Bluetooth transmitter when connected to other devices using the provided USB-C to 3.5mm cable. This unique feature allows users to add wireless connectivity to in-flight entertainment systems while simultaneously charging the case.
Thanks to its fast-charging capability, the case provides an extra hour of talk time every 15 minutes and fully recharges the earbuds twice, offering an impressive total of 16.5 hours of active call usage.
Lightweight and Powerful Earbuds for Enhanced Performance
To meet the demands of modern hybrid work scenarios, each Voyager earbud is equipped with a 3-microphone array that intelligently triangulates on the user's voice, effectively minimizing ambient noise and ensuring crystal-clear conference calls.
With adaptive hybrid active noise cancellation and wind-blocking technologies, users can stay focused during important business presentations, free from distractions.
Furthermore, the earbuds incorporate sidetone technology, allowing users to hear their own voice at low volumes during calls, eliminating the need to raise their voice unnecessarily.
The Voyager earbuds have received certifications for popular platforms such as Microsoft Teams and Zoom, guaranteeing a seamless plug-and-play experience with every call.
When work is complete, it's time for entertainment. Drawing from Poly's extensive expertise in professional audio, the Voyager earbuds deliver exceptional clarity in vocals and lifelike sound staging for music and movies.
Multi-device functionality is another noteworthy aspect of the Voyager Free 60+ UC. Users can seamlessly connect the earbuds to two devices simultaneously, with the option to pair them with up to eight devices in total.
Ergonomically designed, the earbuds weigh a mere 5.8 grams, ensuring a comfortable and almost unnoticeable fit. With an IP54 rating, they are also resistant to rain and suitable for intense workout sessions.
Enhance Your Experience with the Poly Lens App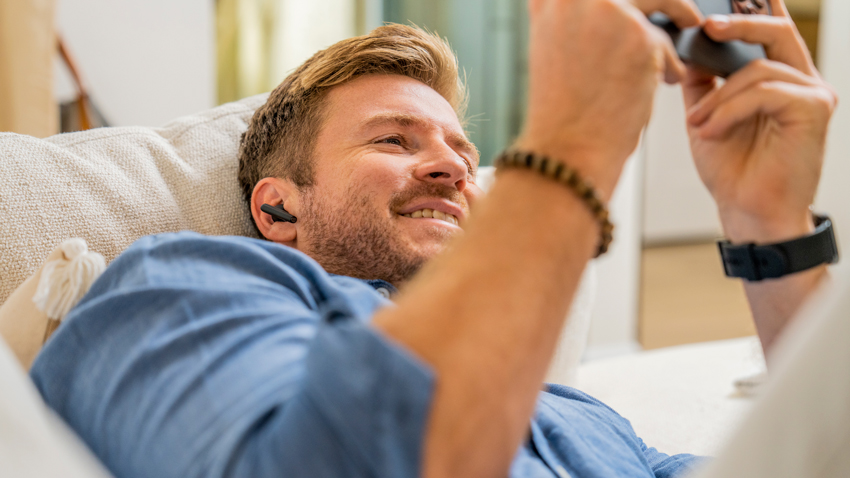 For further personalization, users can customize the earbuds using the Poly Lens app, available on Android, iOS, PC, and Mac platforms.
The Voyager Free 60+ UC wireless earbuds are available in Carbon Black and White Sand colours. They come with a 2-year warranty and have a recommended retail price of S$490.
However, it's worth noting that attractive deals are currently available, offering significant discounts for interested customers.
The Poly Voyager Free 60+ UC is a wireless earbud solution tailored to meet the audio needs of professionals in both work and leisure contexts.
With its innovative features, exceptional performance, and versatile functionality, it undoubtedly stands out as an excellent choice for those seeking an enhanced wireless audio experience.