Since it was founded in 2005, NTU's School of Art, Design and Media (ADM) has become one of Singapore's most creative centres of tertiary education. Until 23 May, the school will be holding The ADM Show 2021 at Gillman Barracks.
The ADM Show is an annual showcase of final year works from NTU ADM's graduating cohort. The Show is a culmination and celebration of a four-year artistic and academic journey, displaying the talents of aspiring young creatives across six Bachelor of Fine Arts (BFA) disciplines across two pathways: Design Art and Media Art.
ADM Show 2021 will feature NTU ADM's first batch of graduates under the New Bachelor of Fine Arts (BFA) degree that was first launched in 2017. The new BFA allows students more flexibility in choosing a range of subjects within and outside their Majors (Design Art and Media Art) for a broad range of knowledge and expertise necessary in an increasingly competitive industry.
Some of the featured projects include:
Documentary – State of the Garden City
by Jethro Fernandez (Director), Ong Guo Yong (Producer), Teo Jun Ming (Cinematographer), Toh Wei Liang (Director of Sound), Hillman Haris Hor (Editor)
Most city dwellers do not think much about farming and food production. This documentary follows the opening of an urban rejuvenation farm and the community behind it, showing how food can be appreciated in a city-state.
Animated Short Film – Full Circle
by Yeow Su Xian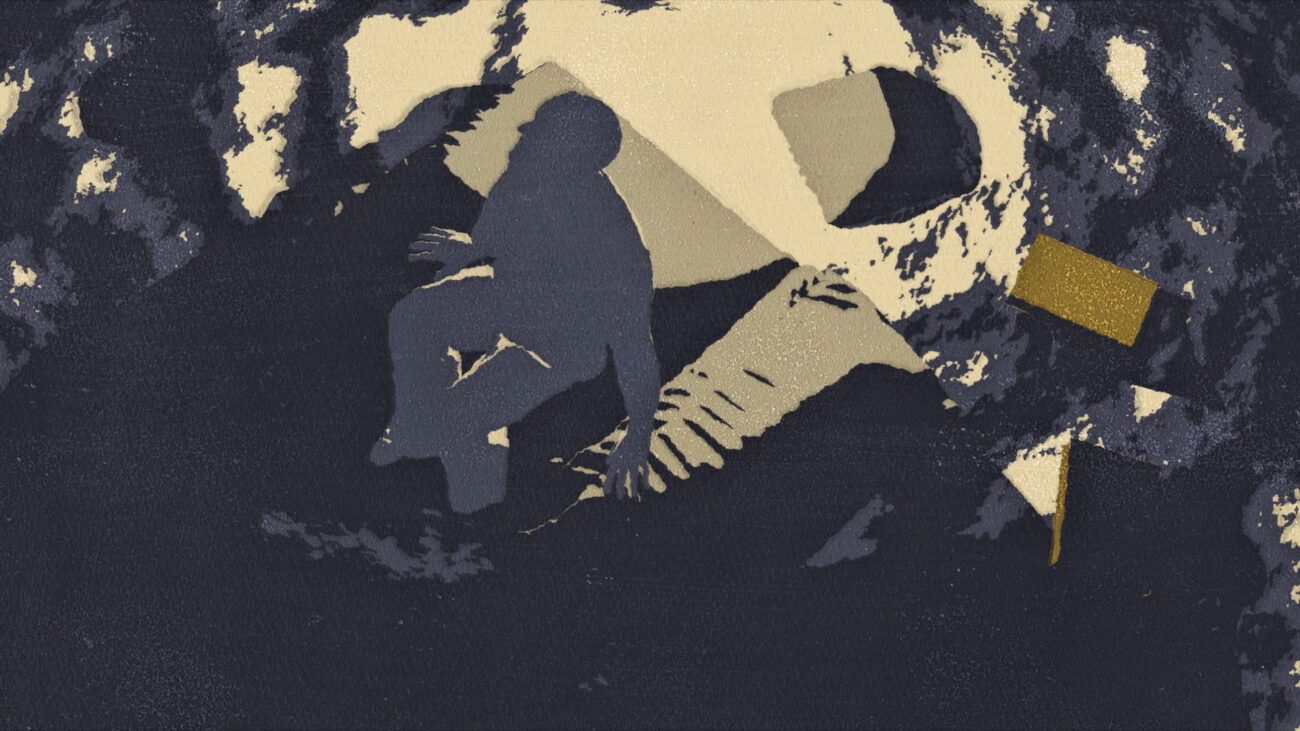 Full Circle is an animated short film that presents the Moon's relationship with the Earth in a narrative manner. It journeys through a sleepless night, conquering the semi-conscious moonlit world and the retrospective nature of the night.
The personal stories of twenty experts and enthusiasts in astronomical fields construct the narrative and its landscapes — coffee tables, paper planes, corridors, among other things. This anecdotal format seeks to present science through the eyes of humanity, prompting the audience to experience scientific information through the familiar mundanity of life.
The humanistic vision of science acts as a launchpad for curiosity and allows the audience to access science through their own experiential libraries.
VR Interactive Installation – PANDERA
by Joey Chan
PANDERA is a VR Interactive Storytelling simulation done through environmental storytelling, referencing distorted realities and visual novels. It tells the story of the Chimeric Pandemic in Monochromatic Singapore in the year 20XX, where the infected turn into mutants.
The player uses a wired gamepad to navigate the streets of the Singaporean neighbourhood in the Virtual Reality simulation while wearing a wired Oculus Rift S Headset. On the side, players who do not prefer to use the headset can also experience PANDERA through a first-person perspective version on PC, next to the VR setup.
In parallel with ADM Show 2021 visitors can also visit the ADM Alumni Collective Showcase which celebrates the post-graduate life of ADM students through a showcase of an eclectic selection of works. It is an opportunity to inspire, motivate and share with the graduating cohort the possibilities beyond school.
The show also aims to unite works of diverse forms into a single cohesive entity, mirroring the foundation of ADM where students are individuals as much as they are a part of a family.
ADM Show 2021 will be held until 23 May 2021 at Gillman Barracks (Block 7 #01-13 and 9 Lock Road, #02-21 and #03-21/22, Singapore 108936).