Singapore-based kids-tech company myFirst announced, at the Consumer Electronics Show, the launch of myFirst Circle — the world's first social community app for children.
myFirst Circle was built from the ground up with features that provide children with a safe and protected environment to experience the benefits of social connectivity alongside their parents who can moderate posts on the fly in this increasingly digital world.
Two-thirds of children aged seven to nine in Singapore use smartphones every day and are active on social media. More than 40 per cent of them have their own Facebook accounts, while a quarter are on Instagram.
The poll by online market research firm Milieu Insight, conducted in 2021, highlights exposure to social media from a young age for many children.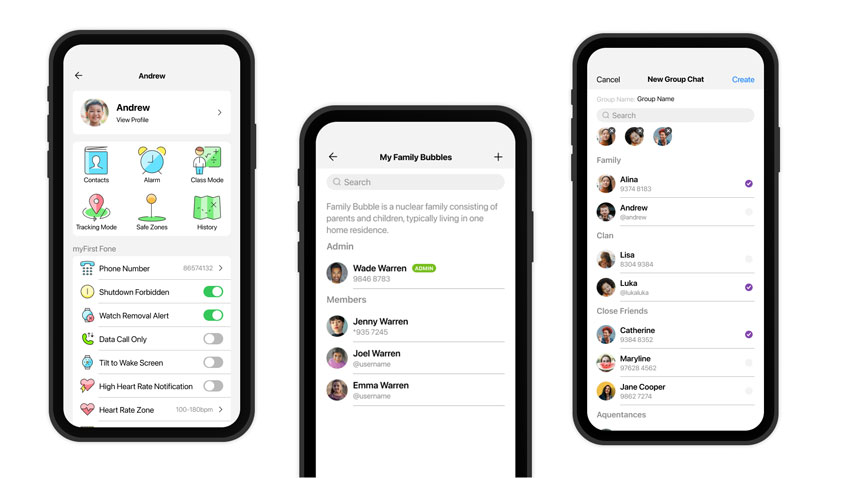 Traditional social media networks are built upon uncontrolled peer-to-peer connectivity, which may expose children to inappropriate content, social media scams, cyberbullying, and ill-intentioned strangers. myFirst Circle intends to combat such activities by requiring children's accounts to be tied to a parental account that will approve and classify new members who join their child's social circles.
Children can create posts and share photos with their circle of friends within a safe environment without the need for parents to approve every post. At the same time, parents can monitor and make changes to their child's activities instantly if found inappropriate.
This creates a balance between creating a safe space for children and freedom to socialise with friends.
"We created myFirst Circle because there is no platform currently that allows children to have authentic social engagements in a safe and controlled environment," said G-Jay Yong, Founder and CEO of myFirst.
"Children can stay in touch with genuine friends even after they leave for other schools, keeping their childhood friendships alive. With myFirst Circle, we want to let children explore the world of social media, while ensuring we are there to guide them along the way."
myFirst Circle can be downloaded from the App Store for Apple iOS devices or Google Play for Android devices. It can also be accessed through a myFirst Fone.