Play That Funky Music!
The sound is in-line with theme
Brings quality to the traditional vintage radio experience
Great functionality and add-ons
Baby Shark
When you play some songs really really loud, there's a bit of distortion, so maybe Baby Shark will sound a little less awful than it does
The weight may throw you off a little
While video may once have killed the radio star, The Buggles might have a hell of a comeback to look forward to, with music where it is now. Apart from the rising popularity of audio streaming services such as Spotify, products like Muzen's Retro-inspired FM Radio & Portable Speaker allow listeners to reminisce the novelty and the joy that comes with listening to good ol' radio, without the clunky shortcomings of ol' tube radio.
Muzen Audio booms its way into the Southeast Asian market with the launch of its bestselling On The Road series of portable speakers, which come complete with radio, AUX, and Bluetooth functions. The Muzen OTRs are real lookers, but how far do they live up to the five-time CES innovation Awards that founder Mr. Zeng Dejun has received?
Pretty darn well. With a mid-range price point, the Muzen OTR has features that will satisfy both audiophiles and the average listener.
Make and Build of The Muzen OTR
Muzen's OTR speaker is a bunch of great features packed in a tube radio aesthetic that's to die for. The speakers come in two variations: The OTR Metal and OTR Wood, which produce slight variations in terms of output.
We got our hands on the Muzen OTR Metal in Crimson Red, which came packaged in a hardy red mini suitcase carrier with beautiful gold accents. Inside the carrier are a faux leather carrying strap for the case, along with other features like stickers and stylised guides that complete your Muzen experience.
All Muzen OTR speakers come with three play settings, allowing you to switch between AUX, Bluetooth and FM modes with the turn of a knob on the front of the speaker. They run on Li-Ion 800mAh rechargeable batteries, which give up to ten hours of solid playtime, and recharge in a mere two hours. The Bluetooth 4.0 technology allows for a reception that extends about 10 metres.
In our tests, a new Muzen OTR speaker reached about 12 hours of playtime on Bluetooth, which is the most charge-consuming function.
The metal variant is made of a high density alloy and is coated with acrylic stoving enamel, which is a type of paint that was used in automobile finishes back in the 1960s. It feels very nice to the touch and completes the retro-inspired look that the brand is going for, and would fit right into a vintage kitchen as an adorable hand-sized accessory.
It goes without saying that the speakers are absolutely gorgeous – particularly the metal ones. I'd dare say the Jet Black ones will leave you in awe.
The wooden variant comes in a handcrafted walnut body, which is said to give slight differences in tone. It's (195 grams) is also less than half the weight of the metal one, which weighs 440 grams. Differences in sound aside, the added weight in the metal speakers prove true to the bulk of vintage devices and adds miles to the vintage novelty of the item.
Performance & Sound Quality
Novelty items sometimes come with mere aesthetic value and a lack of appropriate functionality. The Muzen OTR speakers prove a worthy listen, with unique sound quality that is in itself a novelty. The metal variant of these speakers utilise a 40mm neodymium iron boron full frequency speaker. Neodymium speakers are known to efficiently give drive and power to small bodies, and boy, do they come through.
Despite its small size, the OTR Metal is like your short friend who's not to be messed with and can blare at high volumes, delivering a sound that is full-bodied and punchy. The sound is perfect for lovers of classic Rock n' Roll, delivering an experience that makes those drums sound wholesome with great mids — though they're a little less tight than you'd expect. Still, that's exactly what makes the auditory experience feel like it's really coming out of an 'old but gold' radio.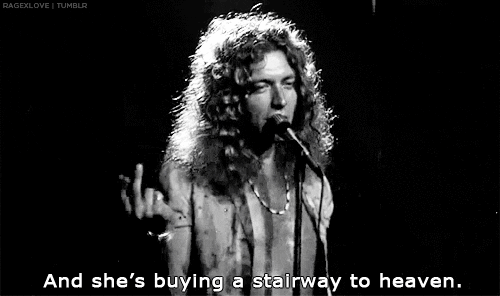 The speakers deliver bass with a decent crisp, though there is a slight boominess — which for me, fits right in given the aesthetic of the speaker. Still, if projecting EDM well is one of your markers for a speaker's good bass playability, then this won't give you the high you're looking for. There is some distortion at very high volumes. The metal body of the Muzen OTR Metal also definitely contributes to how the sound plays out, and as a holistic package, it's wonderful.
If this isn't exactly what you're going for, the Muzen OTR Wood has a walnut body, which is often used in instruments to help create a richer sound. I'm guessing it'll be better for lovers of acoustics and all things Mraz, though it loses some aesthetic points on the vintage front, looking a little more like a cute modern amalgamation.
Ch-ch-ch-ch-ch-ch-ch-ch-CHERRY BOMB!
That's definitely the right number of 'ch-ch's. The Muzen OTR Metal is a mid-range item that proves more than just a novelty, worthy of being known for playback that's better than what you'd expect for its size. At a price point of $139, it has decent functionality as a speaker created in a manner that's meant to exemplify the experience of listening to something on the radio.
Given the price point, this auditory adherence to its appearance and theme may either make or break value for you. Much like how you know a vinyl's going to sound warm, know that this speaker isn't going to sound as clean as your JBL Flip; but don't fault it for that.
The novelty and quality of this item make it a wonderful gift for audiophiles and vintage-lovers alike, and you'll almost definitely want to keep your radio on.
Worth the purchase? Yes, think of it as a novelty retro product with sick functionality, or as a speaker with a sick vintage radio theme. It's branded and delivered as one, complete package.
The Muzen OTR Metal is now retailing for $139 in Singapore.