Leading standing desk company Omnidesk have shrunk their offerings and launched Minidesk – the electric height-adjustable desk for kids.
The Minidesk by Omnidesk is the world's first height-adjustable electric kids desk designed to grow together with your child providing them with perfect posture at every phase of their childhood.
It features a suite of dedicated child-safe features such as a revised touch screen controller and a anti-collision system as well as a specially formulated Formaldehyde-free powder coat on tabletops and desks and are certified to be Volatile Organic Compound (VOC) free.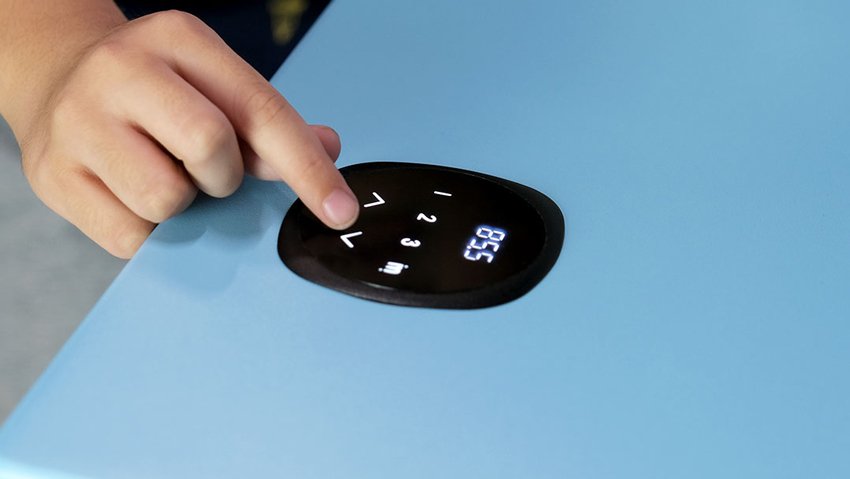 Also available is the Harmony – the analog, but all-encompassing cousin of the flagship Minidesk. Harmony features a tiltable work-surface, a modular bracket system, a built-in accessories drawer, a hand-free book holder, anti-slip ruler and is also VOC free.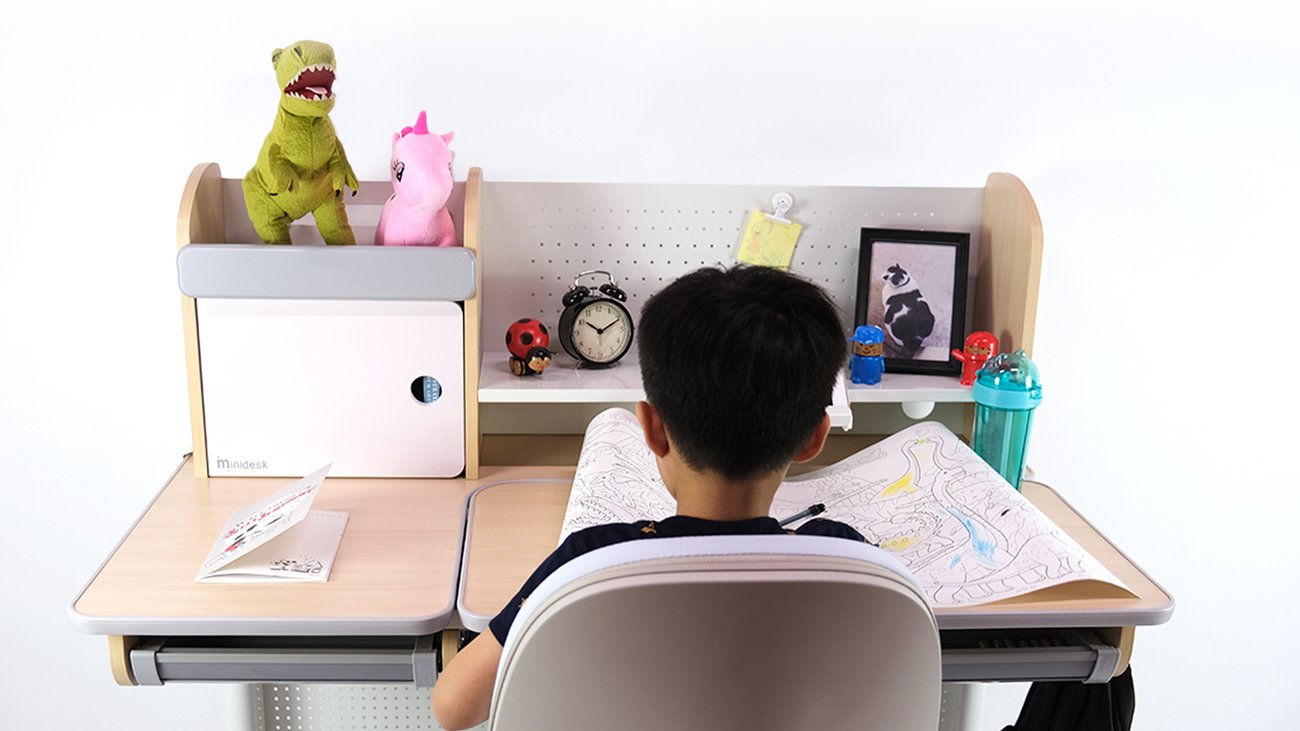 The electronic Minidesk is available in blue, pink and white at the launch promotional price of SGD 689 (MSRP. SGD 909), and the analog Harmony is available at a launch promotional price of SGD 538 (MSRP. SGD 658).
Complementing the launch of the Minidesk is a suite of accessories ranging from ergonomic chairs to desk organizers.
The Melody is an ergonomic chair engineered to provide your child with the optimal support with its height-adjustable seat and lumbar support. It also features removable and washable seat covers, child-safe brakes, a wide load-bearing base for stability and child-proof swivel locks.
However the Melody is only available as part of a bundle with either desk and not available for purchase separately. The Minidesk & Melody will be available at a bundle promotional price of SGD 839 (MSRP. SGD 988), and the Harmony & Melody will be available at a bundle promotional price of SGD 688 (MSRP. SGD 837).
Attachable on any edged surface, the Hestia (available at a launch promotional price of SGD 129) is desk organiser collection featuring Minidesk's modular bracket system, which is designed to provide increase storage options without expanding real estate.
The Omnidesk Spark desk lamp (available at a launch promotional price of SGD 99) is designed to illuminate with 4 different colour temperatures as well as a built-in Wireless Qi charger and timer.