As we usher in the Year of the Ox, LEGO has revealed three new sets celebrating classic Chinese culture and legends within themes such as the popular LEGO Chinese Traditional Festival and LEGO DUPLO offering anyone interested in the Asian culture with interesting building challenges and hours of creative play.
One of the sets, the LEGO Story of Nian (80106) is inspired by the Chinese legend where a mythical beast Nian comes around to attack villagers every Spring, and is only driven away by the colour red, fire, and loud noise.
Villagers back then would also stay up late to keep a watch for Nian during the eve of Chinese New Year. It was said that the story started the festival traditions of lighting firecrackers, Chinese New Year Eve's vigil (守岁 shou sui), and the practice of wearing red for luck.
LEGO Story of Nian (80106) is the smaller of the two sets, at 1,067 pieces, from the 2021 Chinese new series – the other being the Lantern Spring Festival, which is slightly bigger.
View this post on Instagram
The set features a brick-built Chinese residence with traditional decorations including buildable fireworks, firecrackers, hanging lanterns and a snow man. The scene is brought to life with a posable Nian creature and, 6 minifigures that include grandpa, grandma, 2 children, and 2 adults – one of which is in costume to mark the Year of the Ox in 2021.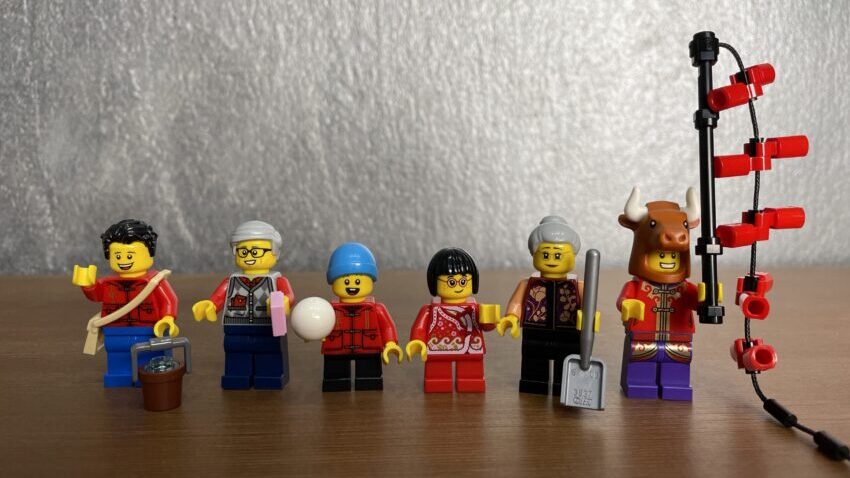 The snow accents contrast against the bright red decorations and fireworks to make it a very bright and vibrant set. and the snow elements on the set basically accentuate the other colors that are there.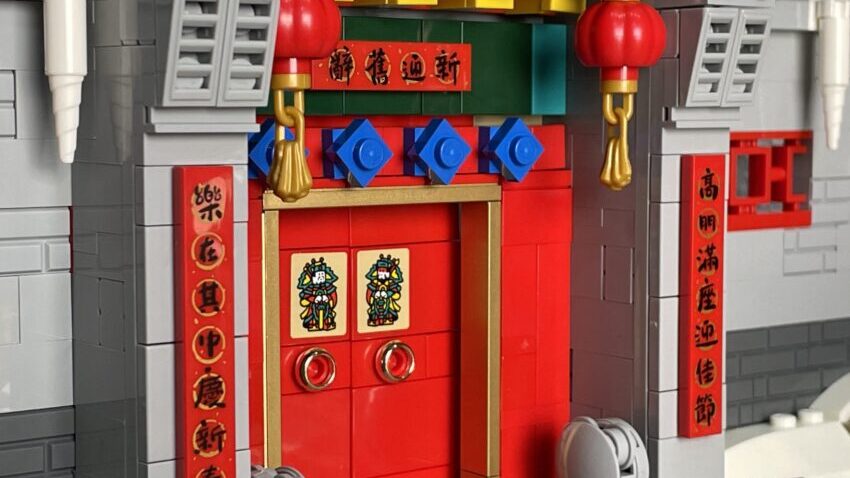 Aside from the other minifigures, the highlight of the set would be the posable Nian itself. It is a big piece that is very posable and you can see how it's been inspired (or is it the other way around?) by traditional lion dance costumes.
Unlike the Lantern Spring Festival, which can incorporate into other Lego sets using Technic bricks, Story of Nian is a standalone. However, it is a very nice display piece and very visually appealing. It is a great display for the festive period and bound to encourage conversation, and maybe even some cultural education on the story of Nian.
LEGO Story of Nian (80106) set makes a great Lunar New Year gift or decoration and is now available at LEGO Certified Stores and major retailers.