The LEGO Group has opened its largest LEGO Certified Store (LCS) in Singapore located at Suntec City and managed by Bricks World.
The 10th LCS in the country spans over 2,088 square feet and offers easy access to the LEGO System in Play while inspiring builders of tomorrow. Suntec City is also where the first LCS was opened, with Bricks World, in Singapore back in 2014.
To commemorate this milestone of the return of LCS to its birthplace in Singapore, the new store will feature a first-of-its-kind bespoke Merlion mosaic wall, specially designed by Singapore LEGO Certified Professional Nicholas Foo.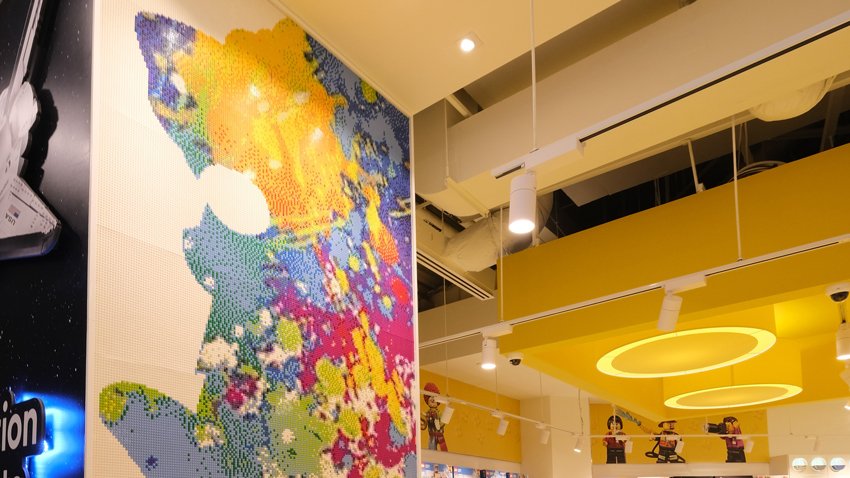 Spanning 3.9 metres high and 1.6 metres wide at the store entrance, the mosaic is made out of 92,160 pieces of LEGO bricks over 128 hours. If you were to stack all the 1×1 LEGO bricks used in the mosaic on top of each other, they will reach a height of 295 metres, equivalent to that of 34 original Merlion statues.
We are excited to return to Suntec City with our largest and most prominently situated LCS to date on the ground floor of the mall to bring the world of creative and imaginative play to more children in Singapore. LEGO play stretches one's imagination and creativity and to that end, reflects the same experience in our stores with hands-on activities and creative builds to inspire. We can't wait to share what we have in store for everyone in 2021.
Presenting Singapore's first LEGO DOTS play wall
The store will feature Singapore's first LEGO DOTS play wall designed with the traditional fabric of family in mind. The wall quilt invites kids to be bold in recreating warm and fuzzy memories of their family time and smashed birthday cakes with the colourful DOTS tiles, which promises endless creative possibilities.
The wall will allow children to express their creativity – when social distancing related restrictions allow and we're all in a safer, healthier environment.
As with all LCS, everyone is welcome to create the LEGO set of their dreams at the iconic Pick a Brick Wall where they can find the desired brick to complete their masterpiece, or build their own collectable LEGO characters piece by piece at the Build a Minifigure Station.
For those who want to take a look at the completed set before purchase, they can head to the special interactive kiosk, Digibox, with a LEGO box set.
The camera will then visualise the assembled models with its intricate details in augmented reality. Alternatively, customers can also take inspiration from the many fully assembled models displayed throughout the store.
Remember to approach staff for assistance as self-picking of bricks requires a cup and disposable gloves in line with Safe Management Measures.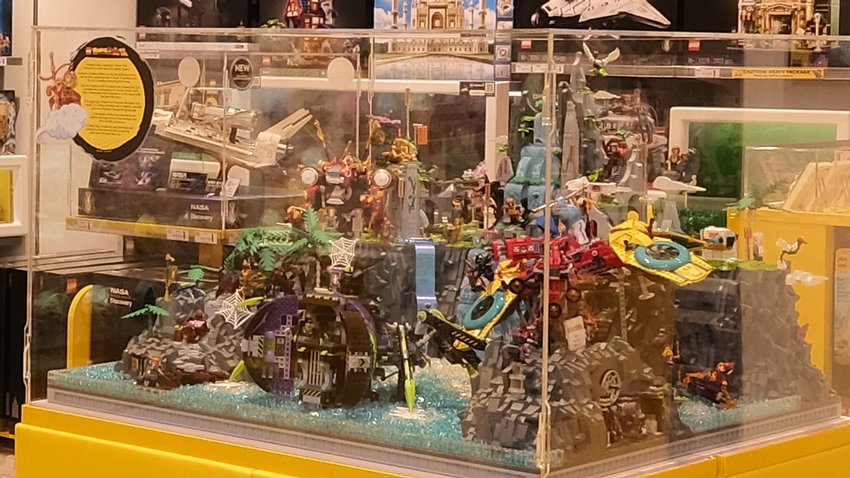 At the new LCS, fans can find the most complete LEGO collection including LCS exclusive sets. There is a Gift Centre where extended LEGO lines such as LEGO Mugs, LEGO keychains, LEGO Accessories and LEGO Brickheadz can be found to add to one's collection.
Fans can also join as LCS members to get exclusive early access to newly launched sets weeks before the official LEGO Global launch dates.
LCS Opening Promotions
As part of the opening promotions, shoppers who spend a minimum of $180 will walk away with an exclusive customisable LEGO Stainless Steel Mug that sports the iconic LEGO Minifigure as part of the design.
Shoppers can also customise the mug during the store opening period between 9 – 30 April 2021. A pre-opening promotion that invited the first 100 registered shoppers each day between 9 and 11 April 2021 saw all slots taken up on the Bricks World website in the first hour of availability.
These registered shoppers will receive the limited edition 40145 LEGO Store Set with a minimum spend of $120.
To celebrate this special occasion, Bricks World will be running a contest on their Facebook from 9 to 23 April where users can stand a chance to walk away with up to $200 worth of prizes.
To participate, users simply have to share a memory of their first or one of their first LEGO sets by commenting within the Facebook post, followed by liking the post and following the page.
LEGO fans and shoppers can head over to the newly opened LCS located at 3 Temasek Blvd, Suntec City Mall West Wing #01-305 Singapore 038984.