It may not soar to Gotham city, but the LEGO Group's latest release with Warner Bros. and DC, the LEGO DC BATMAN 1989 Batwing, is sure to transport fans to their most memorable DC Super Hero moments this Batman Day.
Fans of Batman and avid builders are in for some serious fun as they embark on their journey to construct the ultimate Super Hero vehicle in the LEGO DC BATMAN collection.
The new LEGO 1989 Batwing draws upon the design seen in Tim Burton's iconic 1989 BATMAN film, using the smooth lines and features from the original model to bring a gothic elegance to any LEGO collection.
DC and LEGO fans alike can indulge in their passion for the Caped Crusader as they explore all the delightful features of this new set, including a full interior, removable canopy and posable aerodynamic flaps.
The construction kit is also dotted with Easter eggs to surprise builders, such as a screen featuring The Joker's gas balloons and a 'Bat Engine' label on the vehicle's engine – helping to truly transport builders back to 1989 and into the BATMAN universe.
Once completed, the 2,363-piece set measures over 4″ (11cm) high, 20″ (52cm) long and 22″ (58cm) wide. The construction set also features a special brick which allows builders to mount and display their model on the wall for added impact, making the LEGO DC BATMAN 1989 set a wonderful addition to a Batman lover's LEGO collection, joining the previously released LEGO DC BATMAN 1989 Batmobile to make a dark and dramatic display in any home.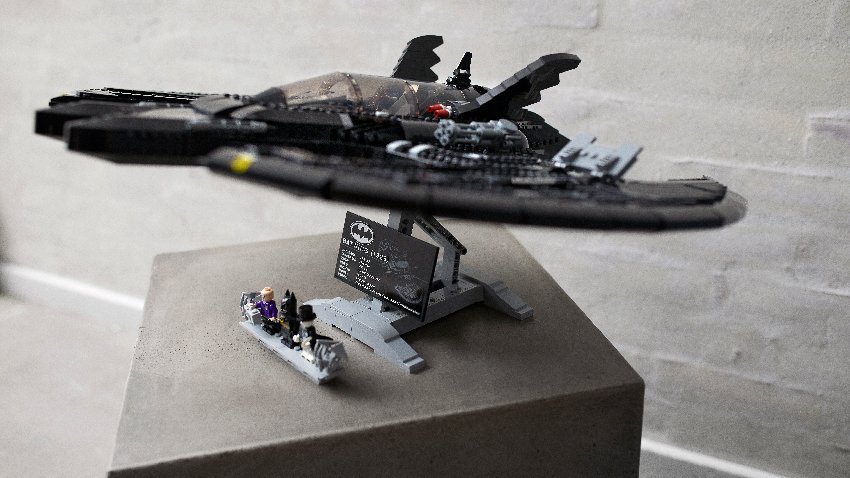 "The emblematic set truly takes fans on a journey, as they immerse themselves into Gotham city and get hands-on with the set, using Batman, The Joker and Boombox goon minifigures to relive their favourite moments from the film," said LEGO Creative lead, Jesper C. Nielsen.
"Fans can even create the infamous scene when The Joker barges in on the Dark Knight and utters his classic words "have you ever danced with the devil in the pale moonlight?"
The new LEGO® 1989 Batwing construction set is the latest example of how the LEGO Group aims to inspire builders of all ages to build, rebuild and get excited by the process of creation.
Designed for those aged 18+, the new set will also feature the new stylish packaging designed to reflect the sophisticated nature of the creative process.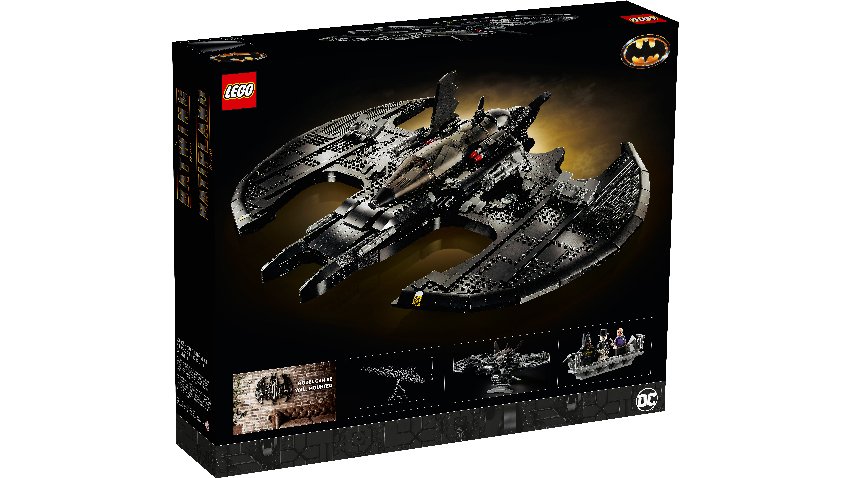 All new products in the LEGO Group's ranges that appeal to adults will now feature the sleek, minimalistic new design across related packaging, building instructions, exclusive content and in-store and online store design.
LEGO 1989 Batwing will be available for LEGO VIP members from 21st October and for remaining LEGO fans from 1st November, directly via LEGO Certified Stores.