Happening over the weekend of 11 and 12 February, PEDALFEST SINGAPORE 2023 is dedicated to cyclists of all genres; allowing to them connect and meet over bicycle films, sporting programmes, spin activities and challenges, health and wellness talks, upcycling workshops and much more.
"Through PEDALFEST, we hope to celebrate our bicycle culture with the support of the community whilst learning and sharing each other cycling experiences," explained Lyndon Yeo, Managing Director of Firefly Connections, the festival organiser.
"Singapore has an extremely vibrant cycling scene. Aside from on-road or PCN cycling, there is still a lot more like bicycle-related art, upcycling or vintage movements, fund-raisers and more. Cycling is more than a sport. For some, it's a lifestyle and we intend to celebrate that."
Extreme athlete turned record-breaking Artist ME set to 'W.O.A' audiences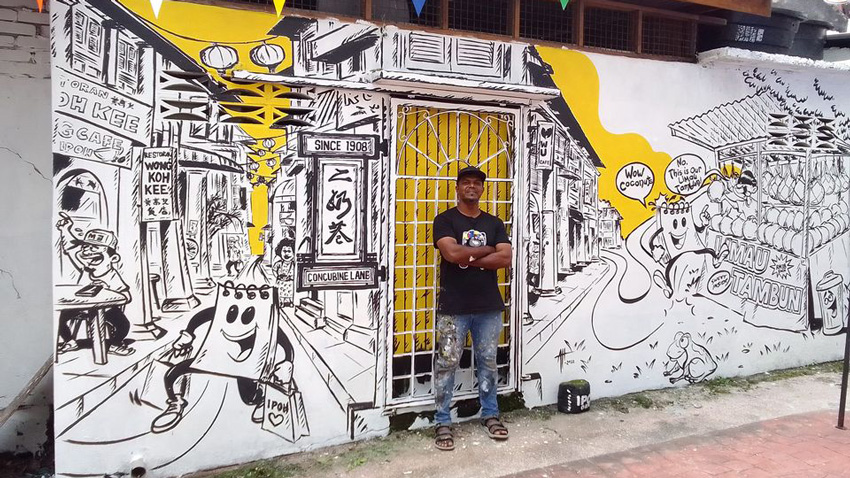 Headlining the packed programme is Azmi Hussin, more popularly known as ME, a famous cartoonist, caricaturist, illustrator and muralist hailing from Penang, Malaysia.
Known online for his inspirational TED talk 'Art makes ME Fly' and his Youtube video 'W.O.A – Wheel of Art', Azmi will deliver a 'live' performance at Kallang using his BMX flatland skills to create a new abstract art piece. Those lucky enough will also get their caricatures drawn by him over the weekend
MAMIL, a must-watch film for those who love road cycling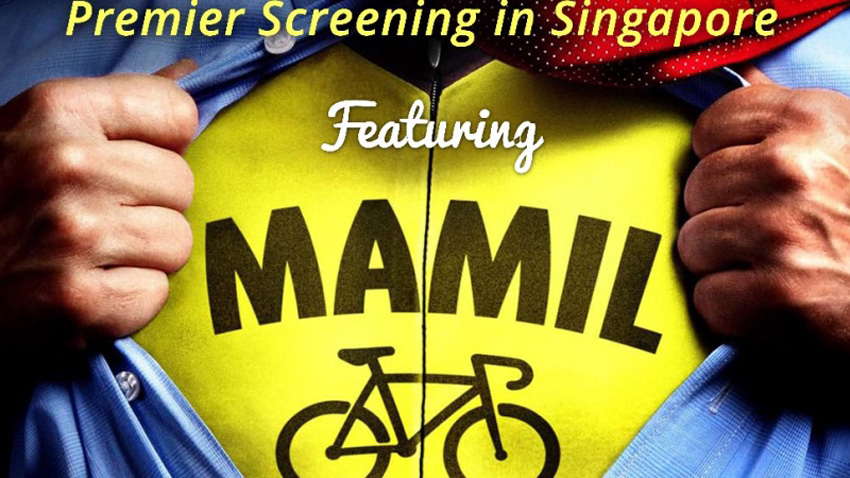 Local road cyclists, affectionally known as 'roadies', will probably want to bring their Significant Other to catch the screening of MAMIL (Middle Age Men in Lycra) – a documentary about why white-collar professionals transform into lycra-clad road warriors every weekend.
Narrated by legendary Tour de France and cycling commentator Phil Liggett, the film – which premiere at the Adelaide Film Festival – tries to uncover why middle-aged men are so passionate about riding expensive carbon bikes.
Don't miss Aunt Lotus & Her Dream Bicycle
Starring veteran theatre practitioner Jalyn Han, the Mandarin and Teochew language short film follows the story of Aunt Lotus, a blind grandma who dreams of riding a bicycle again. Determined to fulfil her desire, she constructs an unusual cycling simulation, using nothing but common household items.
This local film written and directed by Kew Lin examines the theme of living with a sense of adventure and fearlessness in order to chase one's dreams and is a must-watch for festival attendees
The first rule of CycleFightClub is everyone talks about it
If action is what you need, festive-goers can also sign up for CycleFightClub – a daily eCycling tournament – where riders compete one-on-one using smart trainers.
Each day, 32 shortlisted riders will compete in a single-elimination tournament with the last person standing winning $500 cash and an expenses-paid trip to an overseas cycling event.
Upcycling makes a Green Impact at PEDALFEST
In support of the SG Green Plan, eco-friendly practices such as water canisters to allow participants to fill their water bottles will be introduced, while festive goers can also sign up for an Upcycling Workshops to reuse old bicycle rims and parts to create Bicycle Lamp Art to decorate their homes.
Community Engagement and Fun for All Ages
Vintage bike lovers should make a beeline to the Ciclo e Caffe Community Corner to mingle and chat with former champion cyclists and fellow bike collectors
The PEDALFEST SG Bicycle Photo Booth will also capture all festive goers in their cycling attire over two days. All photos – together with future photos of local cyclists taken all over the island in the next few months – will be compiled into a coffee book that will be launched at PEDALFEST 2024.
Parents with young children aged 6 or older can participate onsite to learn about road safety through Safe Cycling Academy clinics, while adults can enjoy the spin activities using pedal-power stationary bikes to 'light up the planets' at the Pedal to the Stars zone
A day-pass cost $38 and comes with a complimentary pack worth over $50 including a limited edition PEDALFEST t-shirt. The first 500 festive goers each day gets to enjoy a cup of artisanal coffee.
Tickets are available at https://pedalfest.peatix.com/