HomeTeamNS has officially launched Singapore's first Indoor Player versus Player (PvP) Airsoft facility, TactSim.
Opening on 29November 2020,TactSim provides an exciting combat experience within a safe and highly realistic training environment. TactSim is designed as a professional competitive shooting sports facility, and aims to be a world-class facility which will develop camaraderie and leadership skills through its various airsoft-related activities that are focused on team building.
Located in HomeTeamNS Khatib, this 765sqm indoor facility boasts two Airsoft Arenas and a Target Shooting Range. The arenas are customisable to simulate residential and industrial environments that are similar to those used in urban combat training and are equipped with advanced moving wall panels, creating a different environment for every round and maximising gameplay experience.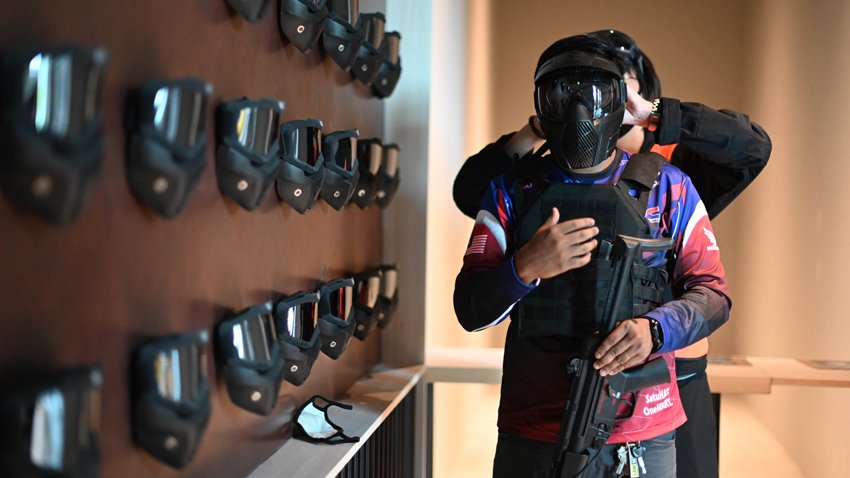 TactSim features multiple programming possibilities incorporating realistic security related and emergency scenarios, and the different game modes include competitive target shooting, competitive player vs player and scenario games.
Participants can engage in skirmishes or scenario games against each other in groups of up to 40 players per game using airsoft replicas that launch 6mm plastic pellets at safe velocities.
Safe Management Measures (SMM) are implemented throughout the airsoft facility, and appropriate measures are in place to ensure that all equipment and high-touch surfaces are thoroughly wiped down and cleaned after each use.
While the venue can house a maximum of 27 visitors, it is currently reduced to a maximum of two groups of 5 visitors, to comply with SMM. Game modes have also been modified to ensure that there is no intermingling between different groups.
In the initial opening phase, TactSim is only open to HomeTeamNS Members and HomeTeam-related agencies due to capacity limits.
HomeTeamNS members can enjoy the Airsoft Arenas from $120/hr, and the target shooting range for $30/hr.