Häagen-Dazs has launched new editions to its Barista Collection featuring new limited-edition coffee ice cream flavours – Salted Caramel Cappuccino (pint and crispy sandwich) and Brownie Macchiato (pint).
Under the tagline of 'Take a Coffee Break', Haagen-Dazs invites coffee aficionados and ice-cream lovers to enjoy a well-deserved mid-day break with these two delicious treats –  Salted Caramel Cappuccino Pint and Crispy Sandwich.
The limited edition Salted Caramel Cappuccino (S$14.45) is infused with the Brazilian Coffee beans that have been roasted and brewed to bring out rich flavours. This ice cream also comprises of salted caramel and crunchy chocolate chips.
The Salted Caramel Cappuccino (S$6.70) also comes in the form of a handheld ice cream – a Crispy Sandwich. The ice cream is held between two crisp wafers.
Back by popular demand, the Brownie Macchiato (S$14.45) ice cream makes a return as well. This mild but full-bodied coffee ice cream is made from Robusta coffee beans grown in Brazil combined with Häagen-Dazs' signature ice cream made with 100% real cream and milk from France and Belgium, cage-free eggs and sugar.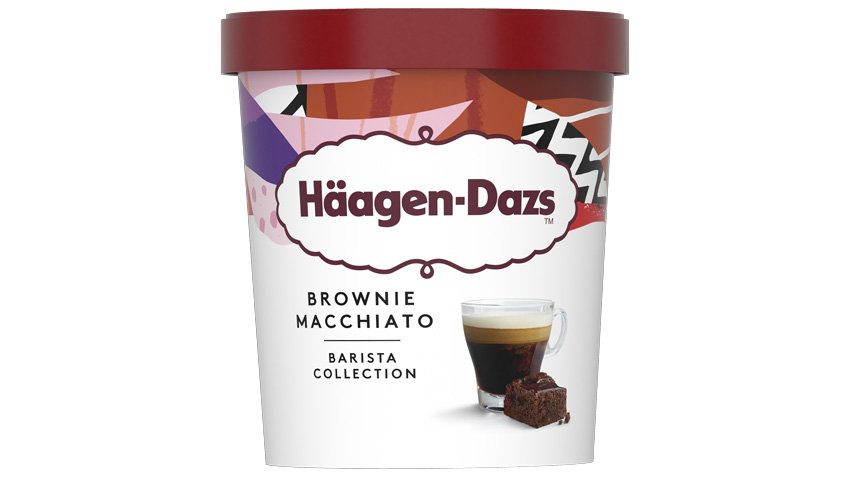 Each spoonful is injected with swirls of intense coffee sauce for a caffeine boost and chewy chocolate brownie pieces that add an indulgent finishing touch.
Available from August to September, you can discover the new stimulating flavours at Häagen-Dazs Cafés near you, as well as leading supermarkets, hypermarkets, and convenience stores.
The pints are priced at S$14.45 and the crispy sandwiches at S$6.70 each. Häagen-Dazs ice creams are also available on e-retail platforms such as Redmart and Pandamart.