Heroes, it is time to journey through the Dark Portal, and into the shattered land of Outland… again.
Once again, fans of World of Warcraft can turn back time to experience the classic Burning Crusade expansion and journey beyond the Dark Portal. The Blasted Lands remain a realm shattered by the machinations of the Burning Legion: Outland, the once beautiful orc homeworld of Draenor.
Heroes who choose to cross the Dark Portal will rediscover the wondrous landscapes and mythic challenges awaiting them in the shattered realm of Outland in Burning Crusade Classic, Blizzard Entertainment's authentic recreation of the legendary first World of Warcraft expansion.
The established outposts of Thrallmar (for the Horde) and Honor Hold (for the Alliance) are not able to deter this endless tide of darkness on their own. Once again, it is up to you to fight for this shattered world to rid it from evil. . . or watch its demonic denizens consume everything you hold dear.
World of Warcraft Classic and Burning Crusade Classic allows players, new and old, to experience recreated content that is no longer available in the main storyline – which has since progressed to Shadowlands: The Chains of Domination, and changed the world as it was before.
Burning Crusade Classic re-introduces the Draenei and Blood Elves as they prepare to take on Illidan Stormrage. Are you prepared?
Win World of Warcraft Inspired Meals and Burning Crusade Classic Subscription
Food can be the difference between victory and defeat. Cooking, a profession that reaps many a benefit in-game, and requires much skill in real life might just be the perfect way to bridge both worlds.
In celebration of the launch of Burning Crusade Classic, the WoW team has partnered with Singaporean meal delivery company Prepped to create an exclusive, limited run of WoW-themed meal kits for Singaporean fans, perfect for those stay-at-home days whilst exploring the Outland.
Inspired by the Official World of Warcraft Cookbook, players can support their faction with the Alliance meal of Ironforge Rations or the Horde meal of Chimaerok Chops – both of which are food items available in-game
Level up both your cooking skills in real life and in-game, step through the Dark Portal and join World of Warcraft: Burning Crusade Classic.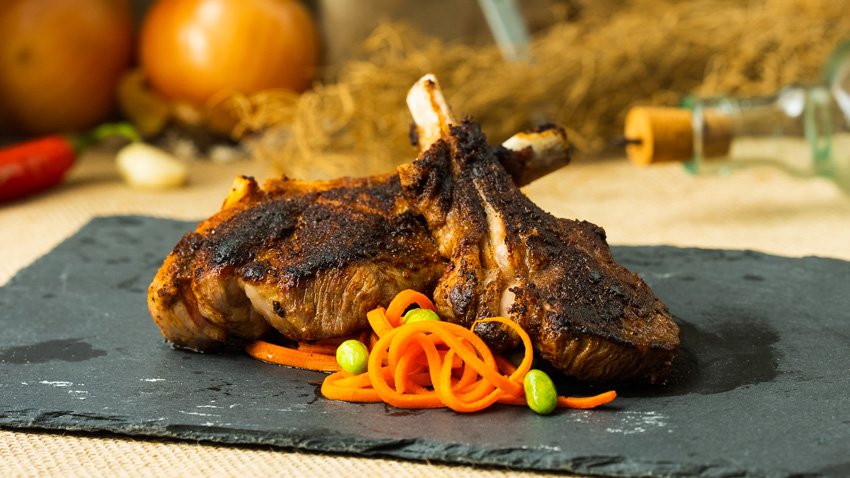 We're giving fans an opportunity to win a World of Warcraft inspired meal, put together by the great folks at Prepped, and a 14-day subscription to experience Burning Crusade Classic.
You can win a meal kit of your choice and a 14-day WoW Classic subscription through these social interactions:
1. Like the justsaying.ASIA Fb page
2. Like the FB post
3. Share the FB post
4. Tag your "Hero-in-Arms" with either #ForTheAlliance or #ForTheHorde to indicate your choice of meal.
Entries will close on Friday, 9 July 2021. The winners ( 2 for each meal) will be announced on the justsaying.ASIA Facebook page.
This contest is open to all residents of Singapore.
Want to double your chances to win? Blizzard and Prepped have launched a microsite for additional entries to win a meal as well!
Each winner will receive one limited edition meal kit, comprising either the Chimaerok Chops or the Ironforge Rations. Good luck Heroes!