Following a two-year hiatus, i Light Singapore returns in 2022 with 20 artworks from local and international artists and immersive programmes over four weekends.
Organised by the Urban Redevelopment Authority (URA) and presented by DBS, the 2022 festival welcomes visitors to experience the creativity of professional and student artists through artworks that spark fresh perspectives on the world around us.
OPPO is also participating in i Light with its installation, Lightwave: Isle of Light Empowered By OPPO.
From traversing light beams reminiscent of a mystical forest to uncovering paths through the mist to discovering a kaleidoscope of motion and colourful shadows, OPPO hopes to bring visitors an ethereal, multisensorial light experience and allow photo fanatics to capture the allure of the night on their smartphones.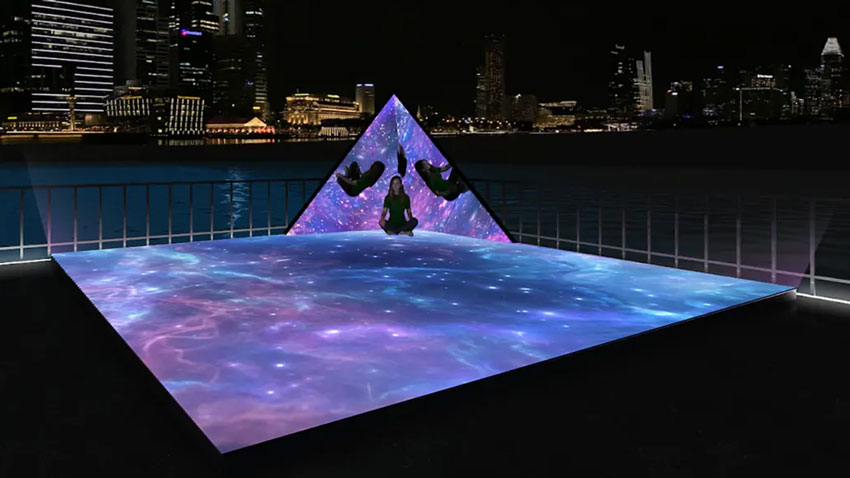 We're giving away complimentary passes to iLight Festival 2022 – OPPO Lightwave: Isle of Light.
In partnership with OPPO, we are giving away 10 pairs of passes to visit the OPPO's Lightwave: Isle of Light – 5 pairs via the justsaying.ASIA Instagram account and another 5 pairs on uWave.
Embark on a specially constructed floating pontoon above the Marina Bay waterbody for a multi-sensory journey that will awaken your senses!
At Lightwave: Isle of Light empowered by OPPO, traverse five unique zones with immersive features and be treated to a unique light art showcase of imagination and creativity.
To win a pair of passes, all you have to do is complete these social actions:
Follow us on Instagram
Like the Instagram post
Tag someone that liights up your life in the Instagram post
Share the post as a story and tag us
Entries will close on Sunday, June 12. Winners will be announced on the justsaying.ASIA Instagram and the uWave app respectively.
Winners will be provided with e-ticket redemption codes, that will be redeemable on Klook.
Terms and Conditions on the usage of the passes to iLight Festival 2022 – OPPO Lightwave: Isle of Light:
Mask-on is required for this experience.
Visitors must be fully vaccinated.
Due to safety regulations, no wheelchairs and no strollers are allowed within the premises.
A minimum height of 1m is required for entry.
No cancellations, no refunds and no changes can be made.
The e-ticket is valid on the specied date and time only.
Each promo code is valid for one-time use only.