As we embrace working from home as the new norm, there's never been a greater need to make a couple of tweaks to create a balanced work-life environment. With that in mind, we've partnered with mc2 to give away two rainbow blinds to our readers to help freshen up their homes.
Rainbow blinds, also commonly known as shadow blinds, combi-blinds, zebra blinds or Korean blinds, incorporate two layers of fabrics often made up of polyester and one perforated material. Like traditional blinds, you have a pulley string system to control the ascent and descent of the blinds.
The fabrics can be adjusted to let in your desired amount of natural light for your needs, resulting in a unique blend of horizontal and roller blinds functions into a single form.
The sheer material generally used for rainbow blinds radiates subtle elegance analogous to sheer elegant curtains. In spite of this, privacy protection and UV light control are not compromised. Thus, rainbow blinds are perfect for residences as commercial spaces.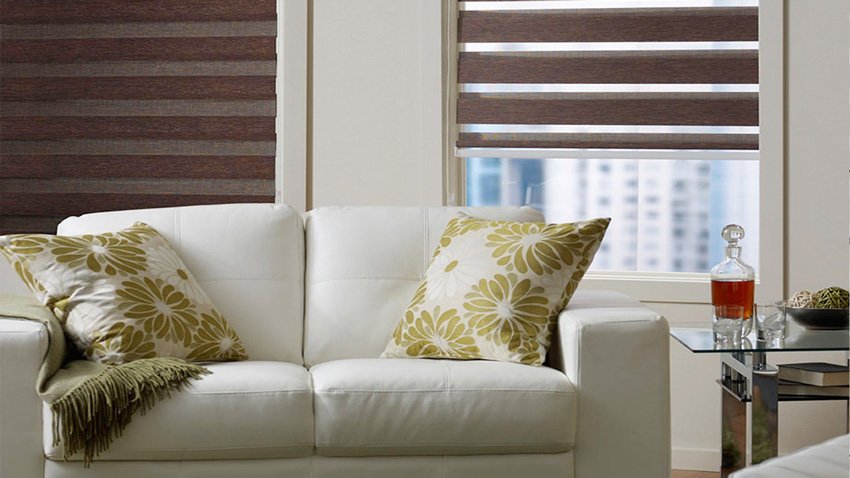 The blinds are sponsored by mc2, Singapore's first smart blind gallery boasting a 7,000 sq ft showroom, who have been providing smart solutions to its customers for the last 20 years. mc2 delivers not just products, but a full suite of solutions to its customers.
It is a place where homeowners and interior designers can browse and purchase a wide array of home fashion products including smart blinds, curtains, wallpapers, marble, timber offerings and more.
– Win a Rainbow Blind for your home –
We're giving away two Rainbow Blinds, from mc2, to two lucky readers (one each). All you have to do is complete a couple of simple social actions our Facebook Page (FB post below).
Two readers will win one Rainbow Blind (140cm by 150cm) worth SGD 300.
https://www.facebook.com/justsayingASIA/posts/1625646230928053
Note: Installation is not included. Colours will depend on avaialbility.
Entries will close on Friday, 31 July 2020. Winners will be announced on the justsaying.ASIA Facebook page. This contest is open to all residents of Singapore.