Pros
Advanced sensors
Solid build
Nice design
Cons
Firmware update might fix UI issues
ECG app un(availability)
Battery life
At the last quarter of 2020, Fitbit launched the Fitbit Sense – its most advanced health smartwatch and the world's first electrodermal activity (EDA) sensor on a smartwatch to manage stress. Does it make sense to get one?
Over the last couple of years, Fitbit has launched a range of smartwatches and fitness trackers featuring the latest sensors and at a competitive price. The Fitbit Sense is the latest of these trackers.
While the Fitbit Inspire, Charge, Versa and Ionic all look fairly different, the Sense looks very much like the Versa. The Fitbit Sense is available in two colour variants – the carbon/graphite and lunar white/soft gold. The body might look the same, but the Sense features a new velvety soft infinity band that is lightweight, flexible and comfortable for wearing all day.
The body features a polished stainless steel ring, custom AMOLED display and laser-bonded Corning Gorilla Glass 3, which I am truly grateful for. At its heart is a biosensor core where skin temperature sensing, heart rate tracking and battery charging occur on the back of Sense.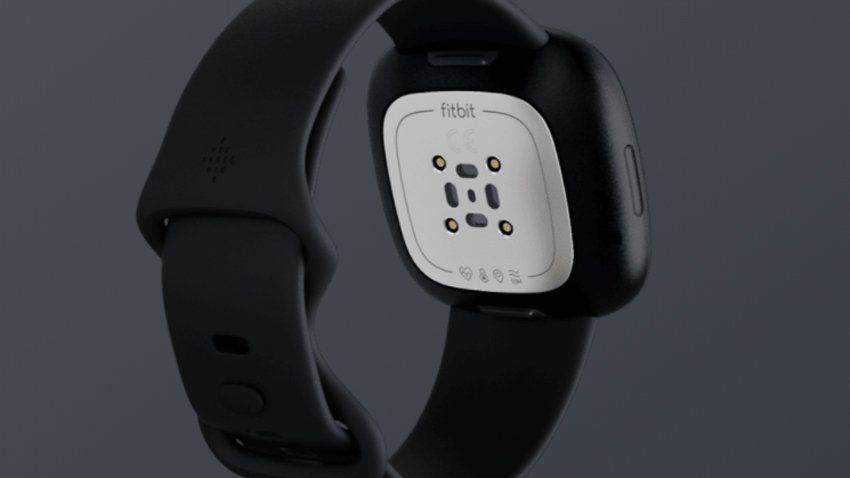 With the proliferation of trackers and smartwatches everywhere, and by everyone, we're not going to delve too much about features that every health tracker and smartwatch should have – step tracker, heart rate monitor, GPS, and sleep monitoring. The Sense does that very well and builds on the success of Fitbit's products that have come before.
What's unique to the Fitbit Sense is its on-wrist EDA Scan app that detects electrodermal activity. Electrodermal activity basically monitors the skin's electrical properties through sweat, measuring neurological states such as stress.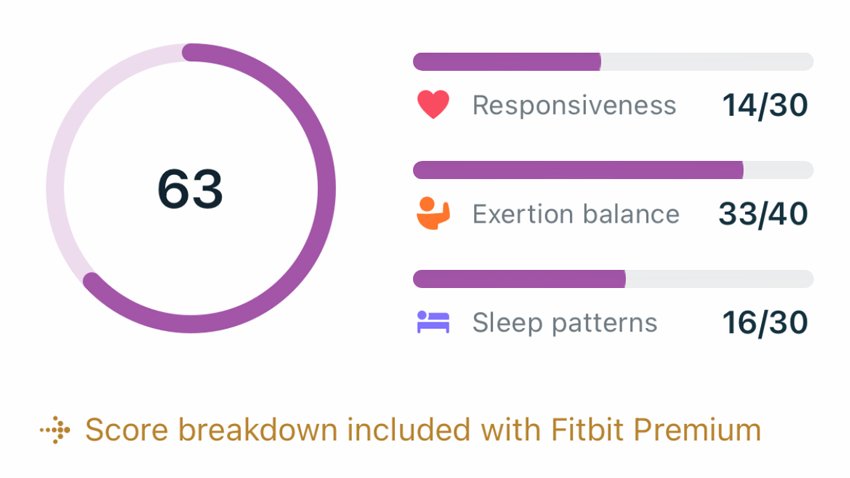 With our lives becoming more hectic and finding a good work-life balance harder than ever, this might be one of the most important apps out there. To measure stress levels, you'll need to take more than 500 steps, wear the device for at least 14 hours (part of which should be at least during 3 hours of sleep), and sync the Fitbit to your phone app.
While the app can't help you destress, it's a great way to tell yourself that you need some downtime to chill and relax. Take the time to make full use of Fitbit Premium (you get 6-months free with the Sense) to explore the different sessions they have to help you relax and determine your stress score. I can't stress how important that is.
The next new feature of note is the ability to measure SpO2 (the level of oxygen in your blood), to help you learn when there may be an indication of important changes in your fitness and wellness. SpO2 is vital to maintaining all tissue health in the body, and levels should be between 94% to 100%.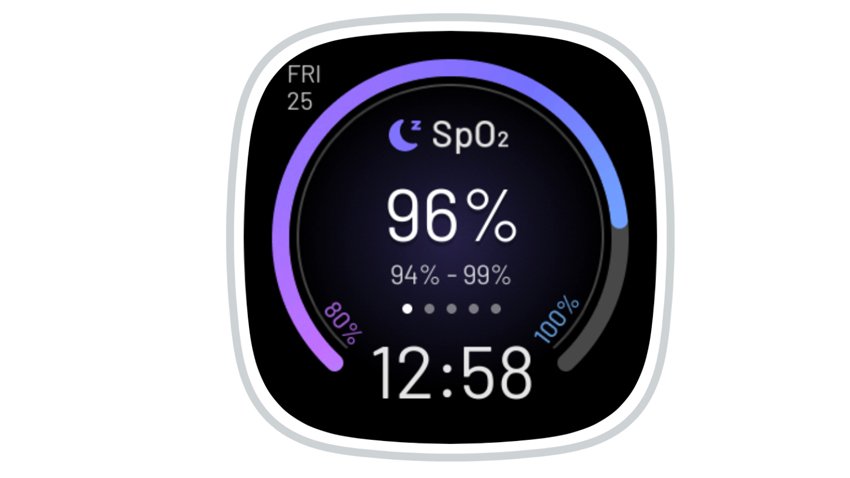 While the Fitbit Sense is packed with some of the best sensors, it's interface still needs some catching up. There's only one specific clock face you can use on the smartwatch itself that lets you see your SpO2 levels. However, if you select that clock face, you can't see your sleep stats.
Then again, there were points where we couldn't see our sleep stats even when the clock face would allow it. We tried turning it off and on again. Re-sync but nothing seemed to work. Hopefully, a firmware update will solve this issue.
The biggest disappointment in the Fitbit Sense's greatest feature – the ECG app. The Fitbit Sense can measure the electrical activity of your heart with its electrocardiogram sensor. It can help analyze your heartbeat and let you know if you show signs of AFib.
During AFib, the heart's upper chambers contract irregularly, increasing heart attack risk, blood clots, stroke and other heart conditions. Typically, an AFib can be difficult to detect, but the Fitbit ECG app checks your heart rhythm right from your wrist. This assessment can't diagnose AFib on its own, but your results can help you have a better conversation with your doctor.
That's an amazing feature for a smartwatch and a feature that the much more expensive new Apple Watch boasts.
Now the bad news. Unless you're in Austria, Belgium, Czech Republic, France, Germany, Hong Kong, Ireland, Italy, Luxembourg, Netherlands, Poland, Portugal, Romania, Spain, Sweden, Switzerland, United Kingdom or the United States, the app hasn't been approved, and you can't use that feature.
Users in Canada, New Zealand and Singapore have some hope as it's further along the approval stages than others. Till then, it's crippled itself.
Finally, battery life. While the specs state that the Fitbit Sense can last up to 6 days, that wasn't our experience at all. Normal usage would get you slightly more than 3 days while with 'always on' display, you probably get about 2 days. The SpO2 clock faces also take up more battery than others. Compared to other products from Fitbit, battery life underperformed.
It feels like the advanced sensors are just pulling too much juice from the battery—something to consider for the Fitbit Sense 2.
The Fitbit Sense is packed with great new features and accurate sensors. Unfortunately, a couple of UI issues, battery life, and the (un)availability of the ECG app cripple its greatness.