Ever wonder what it takes to design your own tabletop game? May even publish one? Join like-minded youths at the Game On! IP Challenge 2023 design-thinking bootcamp to co-create and commercialize a tabletop game on Intellectual Property (IP).
Organized by IPOS International, the Game On! IP Challenge 2023, is their very first design-thinking bootcamp where youths (between 13 to 35 years of age) get to co-create their very own tabletop game on intellectual property (IP).
The 3-day design thinking bootcamp will bring aspiring tabletop game designers on a journey where they will brainstorm ideas and create live prototypes for tabletop games together with other like-minded youths.
They will then pitch concepts to mentors in the tabletop games industry for a chance to turn their ideas into reality.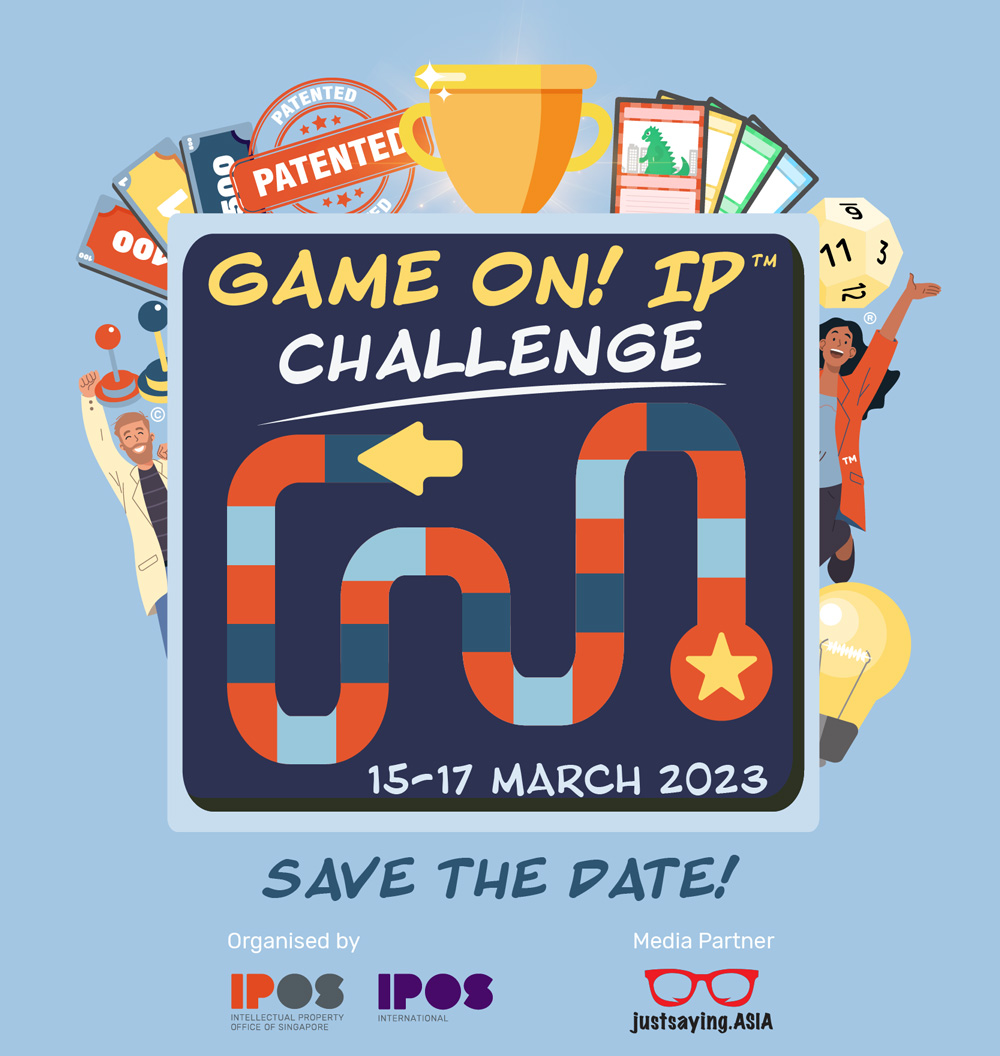 Who can apply?
The Game On! IP Challenge design-thinking bootcamp is open to youths aged between 13 to 35, who are passionate about tabletop games. Participants should be team players who are curious to learn from other like-minded youths, and industry mentors, in a fun and creative environment.
If you're a creative person, have an artistic flair or possess an entrepreneurial spirit, that's a plus!
The Bootcamp…
The 3-day design thinking bootcamp will consist of a step-by-step programme by IPOS International instructors, and guest mentors, who will share key concepts on intellectual property and intangible assets in the innovation journey, and bring you through the design thinking process.
Participants will form teams to brainstorm and create prototypes, followed by a live pitching session to mentor judges. The best ideas will win a chance to be commercialised (through a partner company) and profiled in the media.
Winning ideas may also choose to strike out on your own through crowdfunding platforms like Kickstarter – mentors will share tips and guidelines on this option too.
When…
The Game On! IP Challenge design-thinking bootcamp will be held from 15 to 17 March 2023 (Wednesday to Friday, during the March school holidays in Singapore). Participants will need to commit all 3 days for the face-to-face bootcamp.
The venue will be advised at a later date.
How to Apply…
More information can be found on the IPOS International website. Alternatively, you can register your interest directly at the Game On! IP Challenge registration form.
justsaying.ASIA is proud to be a media partner of The Game On! IP Challenge by IPOS International.