DC has released the ultimate Batman mobile experience for kids ages 6-12. The DC: Batman Bat-Tech Edition app is a one-of-a-kind free mobile app available in app stores in 13 different languages around the world.
The app lets kids join Batman's crime-fighting team, the Knightwatch and experience the world of Batman, learning how to use his Bat-Tech to fight crime and help defend Gotham City from his evil adversaries. DC: Batman Bat-Tech Edition is COPPA compliant and free to download and play.
The app features first-of-its-kind augmented reality (AR) technology to engage kids and immerse them in the world of the iconic DC Super Hero who uses crime-fighting tech to help him foil the evil deeds of the Joker, Mr Freeze, The Riddler and other DC Super-Villains.
The launch comes just in time to celebrate "Batman Month" in September and DC Fandome, the global fan experience on October 16.
In Southeast Asia, Hong Kong and Taiwan, streaming service HBO GO and Cartoon Network are gearing up for a month of Batman-themed stunts, contests and social media takeovers dedicated to the Caped Crusader.
View this post on Instagram

In addition to learning about Batman's technology through the app's AR storytelling features, kids can play mini-games, transform photos with AR face filters and stickers, read exclusive digital comics, watch Batman Bat-Tech themed video content and gain access to the Batcomputer, the super-computer where Batman's tech secrets are stored.
At launch, the DC: Batman Bat-Tech Edition app features augmented reality (AR) missions which will allow kids to become become a member of Batman's new Knightwatch team and immerse themselves in original Batman crime-fighting missions.
It is designed to provide a realistic 3D experience that draws upon engineering and design concepts to make Batman's Bat-Tech come to life.
Users can also play a Batman-themed mobile driving game where players test their skills at driving the Batmobile, master the Batarang as you face off against the clock, give the Grapnel Launcher game, where players must run and jump while utilizing Batman's abilities to overcome obstacles, a go.
Kids can also transform into Batman, the Joker, Batgirl and more of Gotham City's most iconic characters using these fun filters and can save photos and share them with friends and family.
Users will be able to decorate photos with a variety of Batman-themed stickers, turning an ordinary shot into a cool Batman story.
For more content, the app connects to the popular DCKids' YouTube. A new series, entitled "Batman Science Lab" will launch this fall exploring the real-world applications of Batman's technology.
New missions, games, filters, sticker packs, and video content will be added and updated on a regular basis to keep the app experience fresh and fun for kids.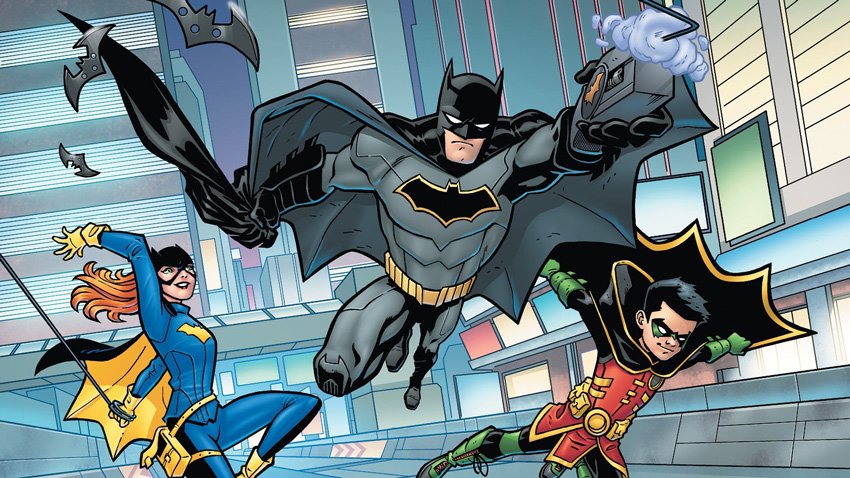 Additionally, launching exclusively on the DC: Batman Bat-Tech Edition app is a digital comic series, Batman – Knightwatch, where kids can explore how the Knightwatch program was created and follow along with Batman and his Super Hero team as they take on Gotham's City's Super-Villains following a massive breakout at Arkham Asylum. Additional digital comics will be added to the app on a regular basis.
Fans can download the DC: Batman Bat-Tech Edition today and help Batman save Gotham City. It is available for free on the Apple Store and the Google Play store, the app is playable on both tablets and smartphones.
The app is available globally and is localized in 13 different languages, including Korean, Japanese and Simplified Chinese.