BenQ has announced two new X series gaming projectors for "gaming big and beyond".
The latest X3100i and X300G LED 4K gaming projectors aim to immerse players in unprecedented levels of in-game audiovisual details, lowest input lag 4.2ms for smooth gameplay, and tailored game modes elevating the gaming experience across various rooms at home.
"Acknowledging the gamer's various needs, BenQ developed the X series gaming projectors to offer gamers an immersive, space-saving and yet customisable solution for unparalleled gaming experiences," said Jeffrey Liang, President of BenQ Asia Pacific.
"The new X series gaming projectors cater to varying home environments, with the X3100i catering to dedicated game rooms and the X300G optimised for placement in any room or corner within a house. It represents a new paradigm of gaming, where highly realistic games come to life with life-like visuals and powerful audio."
"The future of cinematic gaming is now at your fingertips, supported by a longer operating lifespan, ensuring an extended period of immersive gaming adventures without compromise."
Following the success of the acclaimed BenQ X3000i, the X series seeks to build the next generation of gaming projectors with a host of cutting-edge features. These include 4K HDR-PRO, CinematicColor, and CinematicSound, Tailored Game Modes accompanied by an impressive 4.2ms low input lag for seamless gameplay.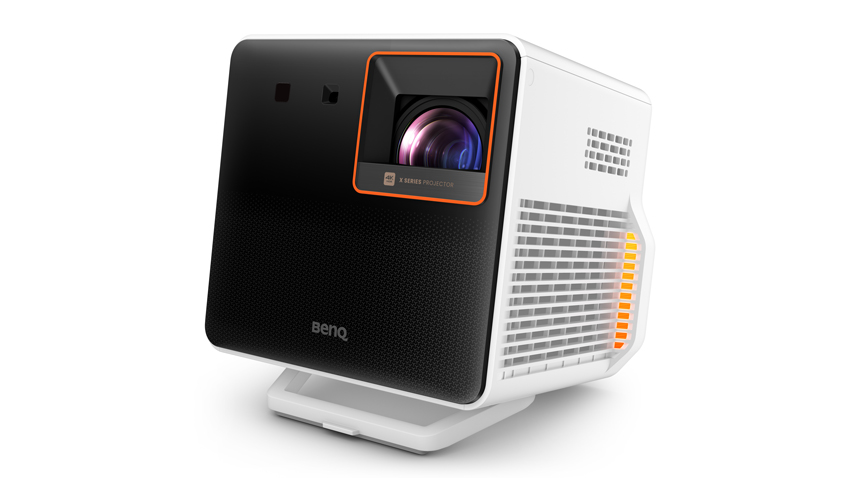 Furthermore, the X series incorporates 'SettingXChange,' allowing users to download expert projector settings for popular games. The inclusion of FPS Crosshair guarantees enhanced precision, and the Auto Game Mode enables the automatic retrieval of prior game mode configurations, even when switching between different consoles.
BenQ X Series gaming projectors come with Google-certified Android TV and built-in Netflix, opening the world of endless entertainment including streaming apps, movies, shows, sporting events, and even more games, with eARC and S/PDIF support for transmitting full-resolution original audio to an external sound system.
With 100% DCI-P3 wide colour coverage, the X3100i guarantees an incredibly lifelike visual display. Featuring 5W x2 speakers and external support including eARC and Dolby Atmos, the X3100i ensures an exceptional audio output.
Gaming enthusiasts can enjoy an extensive range of game modes, including RPG/SPG/FPS/RCG Game Modes, catering to a diverse gaming experience.
The X3100i offers convenient installation features such as 40-60% Vertical Lens Shift, 1.3x Digital Zoom, and a 100″ display at 2.5m, providing users with maximum customization and an immersive gaming environment.
Additionally, its external support includes eARC and Dolby Atmos, enhancing the overall sound quality.
The X3100i is scheduled for release on 11 November 2023. From 11-13 November, it will be available at a promotional price of S$3,579 (regular price S$3,699) on Shopee and Lazada. The X300G is expected to launch in December.