A lactose-free milk that can be used for cooking, baking, and froths up just like cow's milk? Sounds almost too good to be true. But that's exactly what WhatIF Foods' new creamy nut milk says it can do with its latest invention: bamnut milk. They've even given us some recipes to try out.
WhatIF Foods is a social enterprise founded on regenerative principles. Its creamy nut milk is lactose-free, wholly plant-based and has a zero waste process. Its creaminess is derived from a core ingredient called the Bambara groundnut.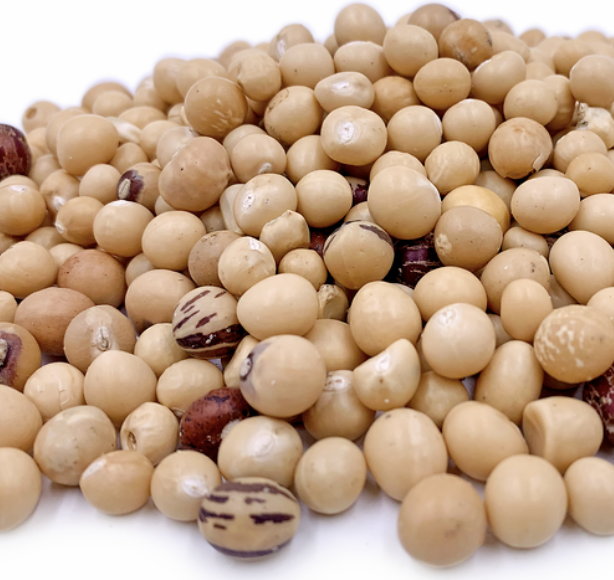 Nutritionally and environmentally, how does it measure up to cow's milk?
It delivers 7g of protein per serving, almost as much as cow's milk. Beneficially, it contains 31% less fat than cow's milk, and a regular glass of BamNut Milk has at least half of the recommended daily requirements for calcium, Vitamin D2, and Vitamin B12.
In comparison to cow's milk shipped into Singapore from New Zealand, BamNut Milk has a quarter of the carbon footprint when you factor its whole production cycle: from being farmed, to packaged, and then placed on to the grocery store shelf. WhatIF Foods also manufactures BamNut Milk with a zero waste process.
WhatIF Foods previously launched their BamNut Noodbox, instant noodles made from Bambara groundnuts that are now available at selected FairPrice Finest stores islandwide.
"Gift to Reconnect" campaign to support SG community
If you're looking to try this milk out, then here's a sweet bonus: when you buy a litre of milk you can choose a free litre of milk as a gift to a friend of a loved one.
Bamnut Milk Recipes by WhatIF Foods
WhatIF Foods has also released a bunch of recipes to inspire you with how to use their versatile milk. Here are some of our fvaourites.
Best Homemade Chai Latte Recipe with Bamnut Milk
Boil 2 cups of water in a pan on medium heat.
In a mortar, place the pieces of whole pepper, cardamom and cloves, and crush them coarsely with pestle. Add one stick of cinnamon to the mortar and crush it.
Take 1 inch of ginger and coarsely crush it in the mortar.
Add all spices to the boiling water and let them boil for 8 to 10 minutes on medium heat.
Add 2 tbsp brown sugar to the boiling spices. 7. Take two bags of black tea and boil with the spices for 2 to 3 minutes until the tea is fully brewed.
Strain the tea into two mugs. In another pot, boil 2 cups of BamNut M?LK. Once it startsto boil, turn off the heat.
Froth the milk using a hand blender. Pour the hot frothy BamNut M?LK in the Chai tea and sprinkle a pinch of cinnamon powder. Enjoy!
World's Best Lasagne Recipe with Bamnut Milk
Preheat oven at 180ᵒC.
Heat 2 tbsp olive oil in a large frying pan, add 1 chopped onion and 1 diced celery stick. Cook over medium heat stirring frequently for about 5 minutes until the vegetables are softened. Add 2 crushed garlic cloves and 100g diced mushrooms mushrooms and stir fry for 2-3 minutes more.
Add 400ml tomata pasata, 1 cube vegetable stock, 1 tbsp tomato puree and 1 tsp oregano. Stir well. Cook for 8- 10 minutes until the vegetables are cooked.
Stir in 300g plant-based minced meat and continue to cook over low heat for 5 minutes. Add some basil and season with salt and pepper to taste.
To make the cheese sauce, melt 25g butter in a heavy based pan over medium heat. Stir in 25g flour and continue to cook for 2-3 minutes. Gradually add 300ml BamNut M?LK, stirring continuously until a smooth sauce is formed. Stir in two thirds of the 100h grated cheddar. Season with salt and black pepper.
To assemble the lasagna, place 2 lasagne sheets in the bottom of an oven proof dish. Cover with a third of the plant-based meat mix. Repeat with 6 remaining sheets and plant-based meat mix, top with the cheese sauce and sprinkle over the remaining cheese. Bake in the centre of the oven for 25 minutes until golden brown.
Heart-warming Bread Pudding with Bamnut Milk
1. Preheat oven at 180ᵒC.
Break 5-6 brioche bread slices into pieces and place in a loaf tin.
Drizzle 2 tbsp melted butter and sprinkle with 1/2 cup chocolate chips.
In a mixing bowl, combine 3 eggs, 1 and 1/2 cups BamNut M?LK, 3/4 cup sugar and 1 tsp cinnamon.
Pour over bread and lightly push down with fork until bread issoaking up the egg mixture.
Bake in the preheated oven for 45 minutes.
We can't wait to get our hands on some Bamnut Milk and try these recipes. Will you be trying any of them? Show us what you cook up by sharing it on Instagram and tagging @justsayingasia!
WhatIF Foods' new Bamnut Milk is a creamy nut milk that will be available in selected Cold Storage stores from 8th September.