Designed to highlight the performance components in its lifestyle offerings, ASICS launches the brand new GEL-MIQRUM sneakers.
Kpop group KARD fronts yet another ASICS Sportstyle campaign for GEL-MIQRUM. The quartet was announced as ASICS' regional ambassadors in August 2019 for the GEL-BND launch.
The GEL-MIQRUM sports bold colour-blocking details combining retro and neutral palettes. Its silhouette features a throwback design, where the mesh and no-sew paneling upper forms a layered look reminiscent of ASICS' offerings from the 90s.
Combining stylish exterior with tried-and-true ASICS performance technology, the shoe's GEL technology cushioning system extends from the medial to the lateral side of the heel to ensure lasting comfort. It takes inspiration from the visible tech that is encapsulated in the INFINTY franchise which emulates the fluidity of water.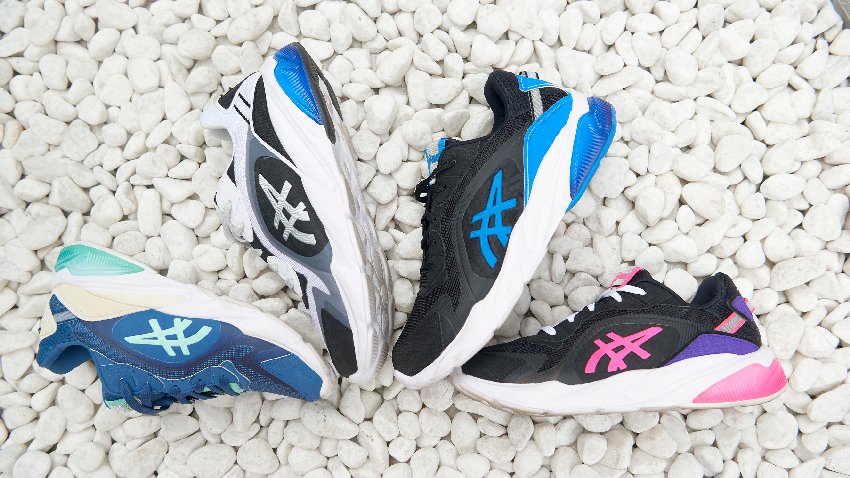 As one of the four models part of the "Engineered For Everyday" campaign, the GEL-MIQRUM looks to merge high-end performance wear with a fashion-focused sensibility. The new silhouette features its own unique characteristics whilst keeping the intrinsic DNA of ASICS' GEL cushioning system in the heel for maximum comfort.
The "Engineered For Everyday" campaign is based around the scientific, advanced procedure of design, and sees the tests go outside the lab and into the city.
The GEL-MIQRUM retails at $139, and is available in three different colourways for each gender: Glacier Grey/Shocking Orange, Piedmont Grey/Black and Black/White for men, and Vibrant Yellow/Sunrise Red, White/Pure Silver and Black/Hot Pink for women.