Pros
Good-sized crabs - meaty and fresh
Variety of dishes
Flavorful dishes
Easy ordering process
Good value
Cons
Some dishes might be better enjoyed in-restaurant
With social distancing regulations fluctuating in response to the pandemic, many operators have upped their delivery game to bring quality food to your table at home. 8 Crabs is one such restaurant that can bring great tasing dishes to your doorstep in an hour.
Starting as premium seafood importers specialising in wild catch crabs, sea cucumber, prawns, grouper, and tilapia from Sri Lanka, 8 Crabs now has their own processing premises there.
With their premises in Sri Lanka and processes in place in Singapore, 8 Crabs stands by its ability to deliver bigger, meatier Sri Lankan Mud Crabs to your dinner table with a 1-for-1 replacement guarantee.
A 1-for-1 replacement is provided if the crabs deliver are mushy, lack meat or are sour.
In addition to crabs, 8 Crabs also offers local Zi Char fare such as prawn paste chicken, diced organic chicken thigh in dried chilli (La Zi Ji), sambal kang kong, cereal prawns, hotplate bean curd and much much more.
For our delivery experience, we ordered the 2 regular Sri Lankan Crabs (chilli and black pepper) promo @ S$79.90,  small Dried Chilli Chicken @ S$18.90, Hotplate Bean Curd @ S$14.00, and a set of Fried Man Tou @ S$6.00 which arrived within the selected time slot.
The checkout process was extremely quick and we received a confirmation email within a minute (more like seconds) of completing the order.
The food arrived in plastic containers and while it wasn't piping hot, it was warm and ready to serve and eat.
As advertised, the crabs were fresh and meaty. The two 'regular' sized crabs (options range from Regular, Large, Extra Large, XXL and King!) were able to satisfy the cravings of a family of 3 (the hubby and our 11-year old and me).
The Chilli Crab was very enjoyable and I loved the sauce. It might have bordered on the slightly sweet level for some, but I think it was very well balanced and there was a nice blend of flavours.
Firm on the outside, but still soft on the inside, the Man Tou buns complemented the chilli crab very well. There was just a touch of sweetness that paired them very well with the chilli crab sauce.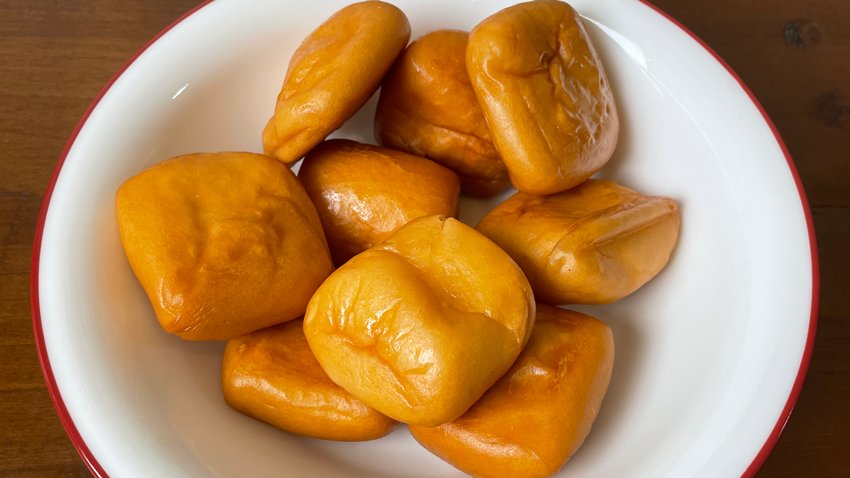 The Black Pepper Crab was definitely full of peppery flavour. The sauce was a little too peppery for my liking, but the hubby loved it for all the pepper and kept scooping it up with a spoon.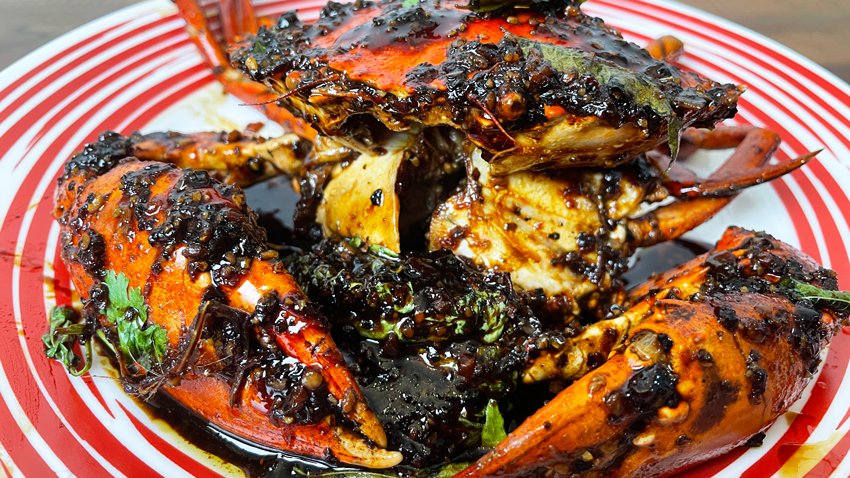 The Diced Organic Chicken Thigh in Dried Chilli (La Zi Ji) was definitely spicy, but bearable… and addictive. It was easily something that I would pair with rice, or just have it on its own as a snack while watching a movie.
Each bite of the cubed chicken introduces a pop of spice in your mouth, and you'll find yourself reaching for the next one without thinking twice.
A staple dish for our family to order when dining out, the Hotplate Bean Curd was also flavourful and remained soft and fluffy when we got to it. While still good, I believe this is a dish that is still better enjoyed in-house dining rather than takeaway.
While there was a healthy serving of egg, I suspect the travel time (even within the hour) took its toll on the egg and it was just cooked through too much and became quite firm.
If you're looking to have a nice crab dinner, for around S$120 it was a meal for three at a reasonable price. The Crabs were really good, meaty and tasty and the other dishes held their own, and I would buy the diced chilli chicken as a dish by itself.
I would definitely go back to 8 Crabs, from the comfort of my home, for more. Also, they run quite a few promotions that are definitely worth checking out. Stay home and stay safe!